2012 Mid Year Report:
Including a 2011 Overview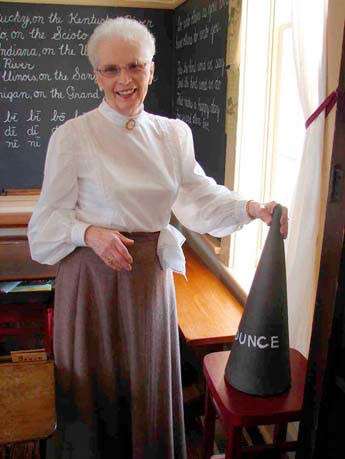 The Hendricks County Tourism Commission d/b/a the Hendricks County Convention and Visitors Bureau (HCCVB) has been diligently promoting our community as a destination while deepening the quality of life since our creation in 1998. Through 2011 and into the first quarter of 2012, we are excited to report some of our best months ever, and also provide you specific information on the benefits Hendricks County received during the 2012 Super Bowl held in February of this year.
In this Annual Report you will learn more about our marketing successes over the past 15-18 months. You
will find many statistics telling our story. Tourism is still important business in Hendricks County, contributing $192 million annually to the local economy. For every $1.00 spent by our agency, there is a $15.00 return on investment. 70% of that return stays right here in Hendricks County. We are pleased to continue encouraging economic development, increasing available jobs and improving the quality of life in our area.
The staff and the Commission remain committed to our success by remaining true to our vision and mission below:
Our Vision Statement: The Hendricks County Tourism Commission will be a regional leader in tourism and economic development through creative marketing, product development and short- and long-term planning.
Our Mission Statement: The Hendricks County Tourism Commission attracts visitors to the county by promoting and developing tourism, which stimulates economic growth and enhances quality of life.
Travel predictions for 2011 were improving, with TripAdvisor reporting that "Americans appear eager to pack their bags in the coming year, as 36 percent plan to spend more on leisure travel in 2011 than 2010, while 42 percent expect to spend the same amount. Ninety percent plan to take two or more leisure trips next year -- a slight increase on the 89 percent who said they have done so in 2010."
For 2012 the same source announced that traveling for cultural experiences is on the rise (42% in 2012 vs. 38% in 2011), and that "Despite the current economic climate, 31 percent anticipate they will spend more on leisure travel this year, while 49 percent expect to spend the same amount as they did in 2011." Another encouraging statistic is that 90% of respondents are planning to take two or more leisure trips next year, and 24% are planning five or more getaways.
Thank you for reviewing the enclosed information. Please be sure to review the Appendix section that highlights our budget expenses comparatively since the year 2000 and a report that reviews the Innkeeper's Tax collections since 1998. If you have any questions, please contact us at 317-718-8750.
STATISTICS AND MEASUREMENTS
We are pleased to report that in 2011, the Hendricks County CVB experienced record innkeeper's tax collection in nine of the 12 months of the year. So far, in 2012, we've seen record collections in every month January through May.
Since 2003, we have been tracking some specific statistics to measure the success of the Hendricks County Convention and Visitors Bureau. In 2011, and continuing in 2012, we are seeing a slight decline in the number of requests for information traditionally; such as phone calls, walk-ins and reader response. However, we are seeing a steep increase in the amount of traffic we are getting from new media channels such as our website, Facebook and Twitter.
In the chart below, you will see the previous five years of traditional visitor information requests. The variances can be mostly attributed to products that were offered or that the HCCVB sold during those calendar years.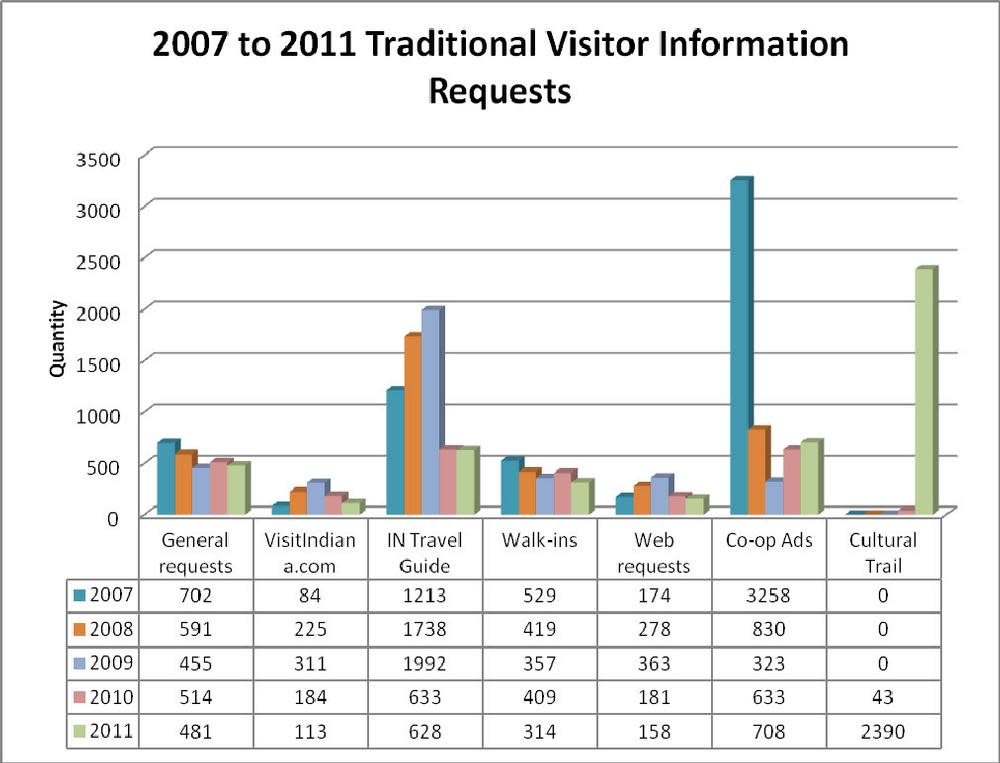 The online presence of the destination marketing organization for the county continues to be the single most effective marketing tool for the Hendricks County CVB. The three graphs below showcase the significant increases in unique visitors, number of visits, and number of page views to our site in just 2011.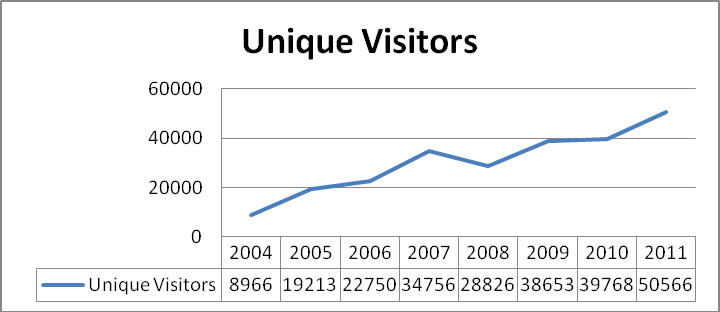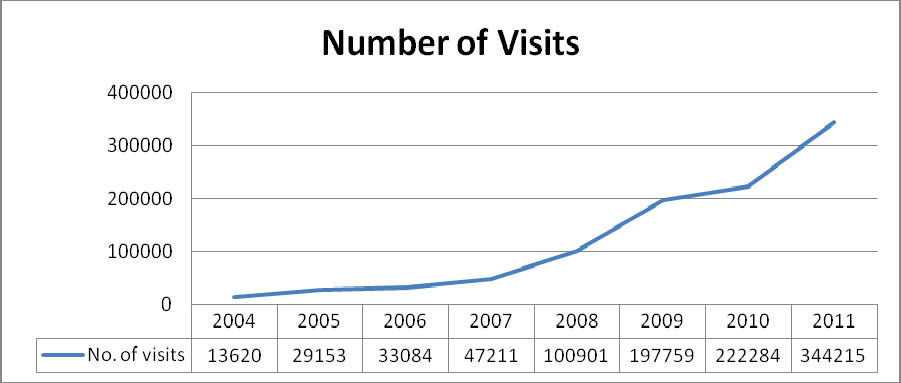 It is important to note that our web statistics for 2012 have already surpassed the total numbers for 2011. This is attributed in part to our role in the hosting of the 2012 Super Bowl, but we are also seeing record numbers since that time due to the increased online presence we have on Facebook, Twitter and with our blog, All Access Hendricks County.
Another interesting item of note is the graph below depicting the web traffic by month. For the past two years we have invested into a holiday campaign to encourage visitors and residents to spend their discretionary holiday income in Hendricks County. You will see the line below for 2011, shows a visible uptick in November and December for the first time. We are confident that this measureable result translates to additional sales for retailers during that time, as well as additional sales tax dollars into the county general fund. This spending also continues to support wages and jobs not only in the hospitality sector.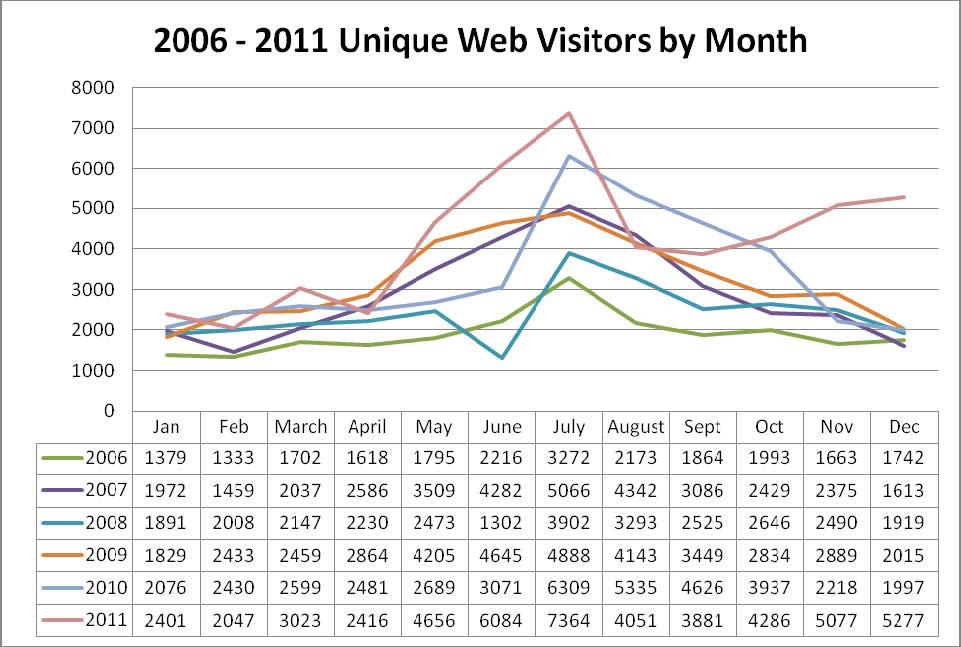 THE BLOG
All Access Hendricks County launched November 1, 2011 and since that time has consistently been the most viewed and visited portion of our website. Over 70% of the posts on the blog show up in the first page of Google search engine results, which places our destination above other nearby and similar destinations when travelers are searching for a destination in central Indiana, a destination with family fun, one with arts and culture or one with outdoor recreation.
The blog houses user-generated content, meaning that members of our community write about their experiences and then share them online for potential visitors to review. Our most popular posts since the inception of the blog have been food related – which supports the fact that all travelers to a community partake in one activity that is always the same; local dining. An expert from a recent blog post is below. This was written by a member of our staff, Josh Duke, the Communications Manager.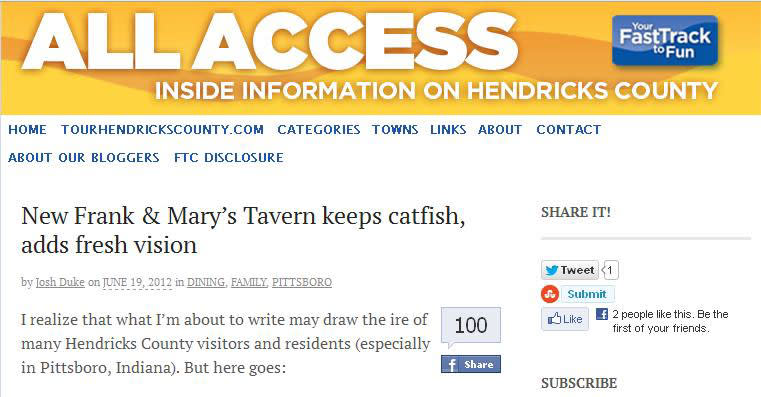 For me, that was part of the problem. I'm not a seafood eater. Never have been; never will be.
But after we at the Hendricks County Convention and Visitors Bureau learned Frank & Mary's had new owners; we had to do our due diligence.
We heard some changes had been made, and some were very evident the moment we arrived. The interior and exterior of the old building at 21 E. Main St. on U.S. 136 in downtown Pittsboro had been spruced up. New attractive yellow awnings were the most visible of the exterior changes greeting guests at the front door.
The restaurant has new paint on the walls, new tables, chairs, tablecloths and chalkboards. The old benches that so many families remember as they waited for a table are gone as are the curtains and the outdated checkout counter, replaced by an original stove that doubles as a hostess stand and nostalgic piece of the old Frank & Mary's.
The changes to the building mirror the changes to the menu and the overall vision of Frank & Mary's new owners, couples – Joe and Karen "Mimi" Boarini and Sean and Kelly McBride. They want to keep a little of the old Frank &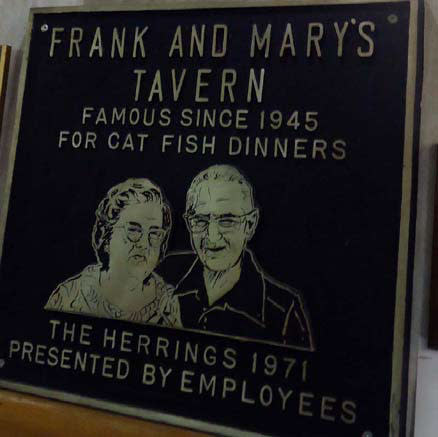 "We want to provide the community with those favorite dishes, while adding to the experience by going to a natural-foods
approach," said Sean McBride, Frank & Mary's chef who was the former chef at Café Nora in Indianapolis. "We want to serve our customers with made-from-scratch dishes like we would serve our families at home."
So, they've kept some of the old recipes like the Herring family catfish recipe, but infused the menu with several made-to-order dishes that anyone who had been to the old Frank & Mary's would never expect.
How about a Po'Boy Hoagie with either butterfly shrimp or catfish nuggets and
Zinger Roux sauce or a Berries and Balsamic Salad with mixed greens, seasonal berries, feta cheese, red onion rings, a berry vinaigrette dressing and your choice of grilled chicken or Genoa salami?
I'm becoming a fan.
Published June 19th, 2012 on TourHendricksCounty.com/blog
GROUP SALES
Hendricks County continues to position ourselves as an overnight destination for motorcoach groups, youth sports tournaments and small convention and meetings. In addition to working directly with meeting planners and tour operators, we pay close attention to consumers that are planning specialty events such as weddings, high school class reunions, small celebratory events and other gathering opportunities.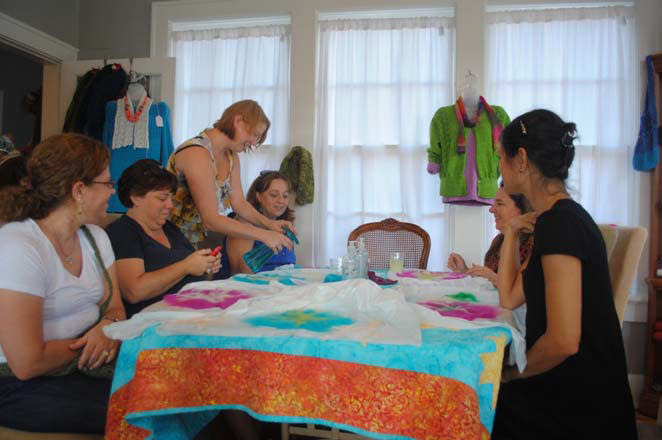 Girlfriend Getaways are becoming an increasingly popular market, especially for those traveling along the Rural Routes to Main Street Cultural Trail.
At left: Nomad Yarns in
Plainfield
We have seen increased success with our group sales efforts. The chart below outlines the increase in specific leads we have sent lodging and event space in the county, as well information on services we've provided our clients during 2011.
| | | | | | | | | |
| --- | --- | --- | --- | --- | --- | --- | --- | --- |
|   | Lodging Leads | Attraction Leads | Event Space Leads | Trade Show Leads | Bridal Leads | Cold Calls | Itineraries Planned | Site Visits |
|   |   |   |   |   |   |   |   |   |
| 2009 | 57 | 41 | 25 | 35 | 40 | 125 | 9 | 34 |
| 2010 | 97 | 116 | 16 | 408 | 327 | 365 | 30 | 54 |
| 2011 | 126 | 153 | 43 | 90 | 497 | 206 | 37 | 142 |
The leads we send do translate into overnight rooms booked and bureau services provided. The chart below details those two items specifically.
| | | |
| --- | --- | --- |
|   | Booked Room Nights | Bureau Services |
|   |   |   |
| 2009 | 369 | 34 |
| 2010 | 893 | 51 |
| 2011 | 1462 | 112 |
To equate the rooms booked to economic impact, we know that for each room booked our average party is 2.8 visitors. Each of those visitors spends $82.70(2) a night when in Hendricks County including moneys on the room, attractions, dining, and more.
2.8visitors X 1,462 room nights = 4,094 person/room night 4,094 x $82.70 per person spending = $338,573.88
These economic impact funds can be directly attributed to the effort of the Hendricks County Convention and Visitors Bureau by way of our 1.5 person sales staff.
COMMUNITY EVENTS & PROGRAMMING
In addition to the marketing, communications and sales efforts of the Hendricks County Convention and Visitors Bureau, we remain dedicated to enhancing the quality of life in Hendricks County. We've been producing and assisting with special community events for over nine years, including the five tent poles of our efforts including Breakfast of Champions, Hendricks County Night with the Indians, Taste of Hendricks County, Wings of Golf and the county map program. For 2011 and into 2012, the Hendricks County Convention and Visitors Bureau has made a cash investment into a far-reaching collaborative community program, identified as the Quality of Life Study for Hendricks County.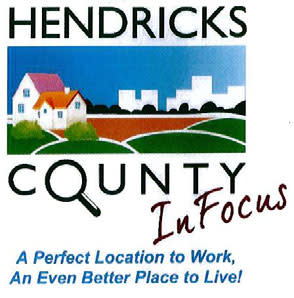 The Hendricks County CVB has invested $15,000 so far into the program, in addition to the time and talent to help manage research programs and community sessions. We remain committed to the project. If we create communities where people want to live, you create a community people want to visit. If you have a place people want to visit, companies will invest. It's a cycle that we are all pieces of the whole.
Events like the annual Breakfast of Champions allows the Hendricks County Convention and Visitors Bureau to give back to the residents, therefore increasing the quality of life in their hometown. (Major General R. Martin Umbarger)

THE 2012 SUPER BOWL
There is no doubt that Hendricks County reaped some significant benefit to being in such close proximity to the location of the 2012 NFL Super Bowl. Not only did we benefit from location, the Hendricks County CVB served in many roles to ensure that our communities and our locally owned businesses received their fair share of the monies spent during the event. Below is a chart outlining specific details for the month of February 2012 in regards to our hotel statistics.
 

Occupancy (%)

2012

 

 

Jan

Feb

 

 

 

This Year

46.3

56.4

 

Last Year

43.4

50.2

 

Percent Change

6.7

12.4

 
 
 
 
 

Room Demand

2012

 

 

Jan

Feb

 

 

 

This Year

20,153

 

22,143

 

Last Year

18,902

 

19,717

 

Percent Change

6.6

 

12.3

 
 
 
 
 
| | | |
| --- | --- | --- |
| Average Daily | 2012 |   |
| Rate | Jan | Feb |
| This Year | 77.40 | 117.03 |
| Last Year | 67.00 | 72.52 |
| Percent Change | 15.5 | 61.4 |
|   |   |   |
Lodging Revenue


2012

 

 

Jan

Feb

This Year

 

2,591,

1,559,874

366

Last Year

 

1,429,

1,266,394

898

Percent Change

23.2

81.2
In addition to the increase in revenue directly to our locally owned businesses, the increase in tax revenues were across the board. Not only did the user fees such as innkeeper's tax and food and beverage tax rise significantly, so did sales taxes, gasoline taxes, sin taxes, and more.
Hendricks County is poised from this effort to capitalize on the increased awareness of our community as a destination for visitors and corporations. The Hendricks County CVB worked hard to showcase our community with free shuttle service, extra welcome services at hotels, and assistance with the development of a super celebration site in Plainfield.
TOURISM COMMISSION MEMBERS & STAFF
The Hendricks County Tourism Commission is appointed by the Hendricks County Commissioners and members of the Plainfield Town Council, our largest municipal- ity, as directed by state statute and local county ordinance. The 2012 Tourism Commission members are:
Dick Thompson, Hendricks County Council PRESIDENT
Michelle Sieradzki, Lucas Oil Raceway VICE PRESIDENT/PRESIDENT-ELECT
Kent McPhail, Plainfield Town Council TREASURER
Lance Angle, Metropolis Shopping Complex SECRETARY
Lew White, Lew White Tours PAST PRESIDENT
Lynne Fuller, F2 Inc.
Greg Hole, West Chase Golf Club and Tomahawk Hills Golf Course
Jennifer Smith, Staybridge Suites and Holiday Inn Express Plainfield
Lee Tesdahl, Artistic Designs Gallery

The 2011 & 2012 Staff of the Hendricks County Convention and Visitors Bureau: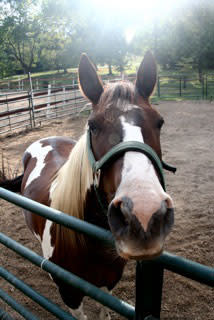 Emory Lencke

Executive Director

 

Jaime Bohler Smith

Associate Director

 

Sarah McMillen

Tourism Marketing Manager

 

Josh Duke

Communications Manager

 

Becky Harris

Sales Manager

 

Tracy Whetstone

Community & Events Manager

 

Karen Eddy

Administrative Assistant

 

Kara Harlan

Project Assistant

 

Becky Moon

Office Assistant

 

Debby Rodney

Marketing Assistant

 

Shelby Rodney

2011 Management Assistant

 

Tanya Gabrish

2012 Management Assistant

 

 

Betty Ann Kessinger

Seasonal Assistance

 
For more information contact: Hendricks County Convention and Visitors Bureau
8 West Main Street
Danville, Indiana 46122
317-718-8750 // 800-321-9666
TourHendricksCounty.com
TourHendricksCounty.com/blog Info@TourHendricksCounty.com
Facebook.com/FastTrackToFun
Twitter: @FastTrackToFun
Copyright 2012 Hendricks County Tourism Commission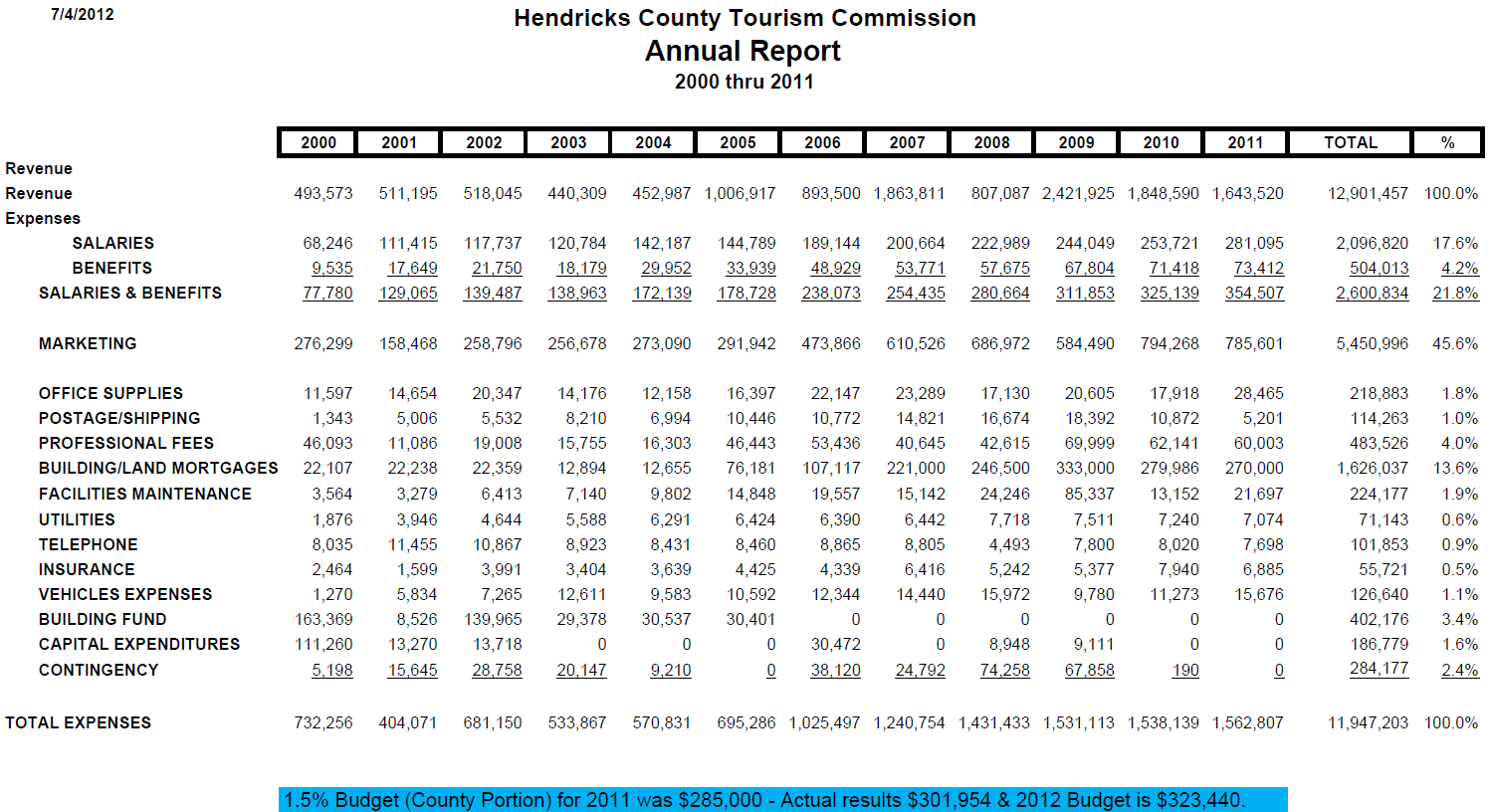 1.5% Budget (County Portion) for 2011 was $285,000 - Actual results $301,954 & 2012 Budget is $323,440.
INNKEEPER'S TAX COMPARISON - 1998 THROUGH 2011