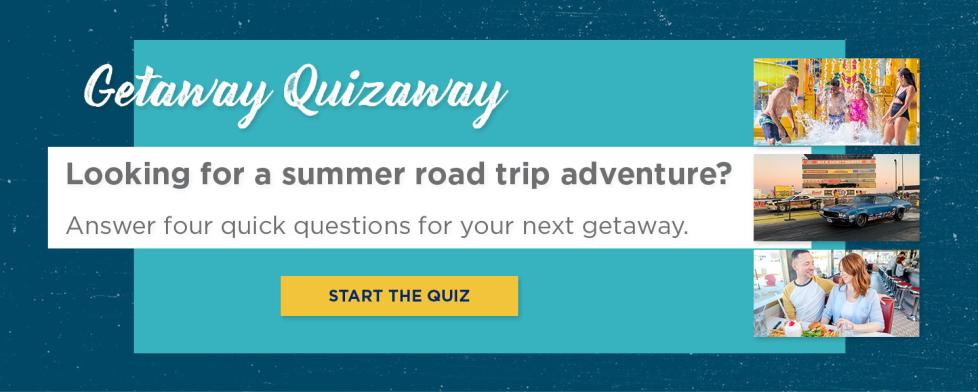 - FOR IMMEDIATE RELEASE -
Contacts:  Josh Duke     Josh@VisitHendricksCounty.com
DANVILLE, IN (June 24, 2021) – Visit Hendricks County has introduced a new, innovative approach to trip planning allowing anyone an opportunity to answer four simple questions to find fun trip ideas geared specifically to their interests.
The Getaway Quizaway initiative, found on VisitHendricksCounty.com, guides users to their perfect summer road trip experiences providing lasting memories.
"We wanted to provide a simple and fun way for our locals and visitors to discover their perfect summer trip," said Sarah Ferguson, marketing director of Visit Hendricks County. "We think users will be surprised by what they find."
The staff at Visit Hendricks County came up with 10 themed summer road trips for both families and adult travelers. Participants only need to take the free quiz that consists of four questions to find their ideal excursion. The trip ideas include options for gamers, DIYers, small town fanatics, gearheads, active families and much more.
To take the quiz, go to Summer.VisitHendricksCounty.com.  For more information about Hendricks County, go to www.VisitHendricksCounty.com.
The Hendricks County Convention and Visitors Bureau, Inc., d/b/a Visit Hendricks County attracts visitors to the county by promoting and developing tourism, which stimulates economic growth and enhances quality of life.  For more information, visit our website at VisitHendricksCounty.com or call (317) 718-8750.