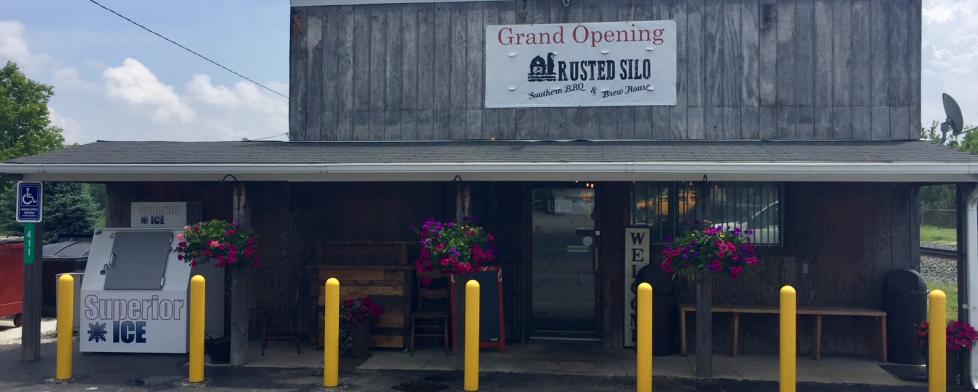 For Immediate Release
Contact: Rusted Silo Southern BBQ & Brewhouse Robert Ecker (317) 994-6145, TalkToUs@RustedSiloBrewhouse.com
Release Date: Wednesday, December 15th 2021
[Lizton, Indiana December 15th 2021]  We will be leaving the Silo Friday morning heading down to Hopkins County, KY with the Rollin' Silo and a box truck, generously donated by Hoosier Heartland State Bank, to provide as much relief for those affected as we can. Your generous donations make this possible. Over the new few days, please drop off supplies as you can at the Rusted Silo (Lizton, Indiana) or A Taproom (Downtown Indianapolis) and we'll make sure to get it to those who need it.
Here are a few ideas of supplies that are needed:
2nd Box Truck to help bring things down (Leaving Friday)
Non-perishable foods
Canned goods (with pop top lids)
Bottled water
Baby formula, Baby food
Diapers
Feminine hygiene products
Wet/baby wipes
Disposable paper goods
Pet food
Clothing (in good condition)
Linens, Blankets
Tarps, nails, hammers, duct tape, etc…
Christmas presents , unwrapped for children
OTC meds, first aid supplies
If you didn't know it, Tina is from western Kentucky, in the same area that was devastated by the massive tornado that raced across four states and claimed many lives. Here at the Silo, our hearts hurt for her and her family back in the Bluegrass State. Fortunately, all of her family is safe. Unfortunately, others are not.
Since our inception, one of our core philosophies is to give back to those in need. There is no greater need at this time, than those residents in the affected areas of western Kentucky. We know that this is a tough time of year to ask for you to help us give back, but it too is a tough time of year to lose everything.
Our friends at A Taproom (Downtown Indy) will also be collecting donations for this Kentucky Disaster Relief drive along with having a special day on Wednesday 12/15 where 1 Dollar from every full beer pour or entrée purchased will go to help purchase additional supplies!
If you can help you can drop items off at either location!
Thanks so much for your care and support at this critical time for many folks right before the holidays!
Much Love,
Rob, Tina & the entire Rusted Silo Family!