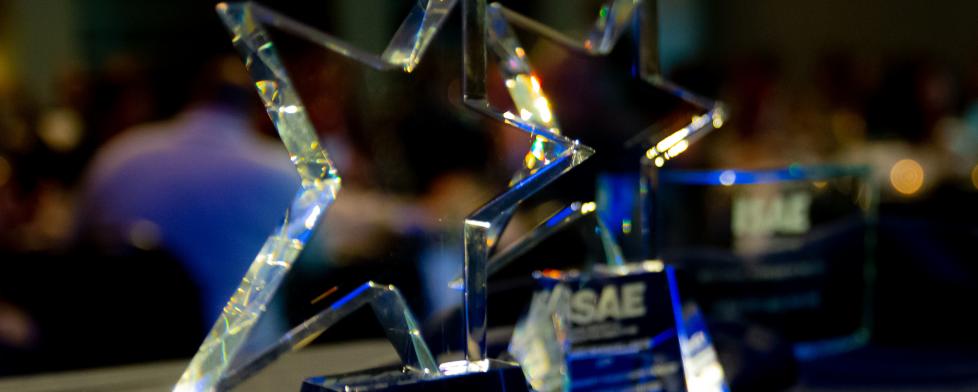 - FOR IMMEDIATE RELEASE -
Contacts:  Josh Duke     Josh@VisitHendricksCounty.com
DANVILLE, IN (December 15, 2021) – Due to their combined efforts in hosting a highly successful Indiana Society of Association Executive's (ISAE) annual ICON three-day conference in July, Visit Hendricks County and the Embassy Suites by Hilton Indianapolis Airport Plainfield were recently honored as co-winners of ISAE's prestigious STAR Award for Supplier Company of the Year.
The award is given to a supplier member of ISAE who provided exceptional service for the association, understands its needs and demonstrated active support for the organization. During ISAE ICON 2021, the organization's largest education and networking event attracting association professionals from across the state, Visit Hendricks County and Embassy Suites, which hosted the event, went above and beyond as co-sponsors.
The event served as ISAE's first major in-person event since the pandemic began. Despite all the challenges, the two organizations played an integral role in assisting ISAE in planning and hosting a safe and successful conference. A Visit Hendricks County staff member even served as co-chairman on the planning committee.
Visit Hendricks County also planned the opening reception adding significant touches such as a race-themed kickoff that included a fun and popular Hot Wheels Challenge and landed the Indianapolis 500 Gordon Pipers band who provided a memorable parade through the hotel to the reception.
Embassy Suites, despite a shortened staff, provided much more than the agreed upon services as well. The hotel purchased all coffee and tea for each day and upgraded each meal all at no additional cost.
Click here to learn more about Visit Hendricks County's meeting, group and conference services.
The Hendricks County Convention and Visitors Bureau, Inc., d/b/a Visit Hendricks County attracts visitors to the county by promoting and developing tourism, which stimulates economic growth and enhances quality of life.  For more information, visit our website at VisitHendricksCounty.com or call (317) 718-8750.