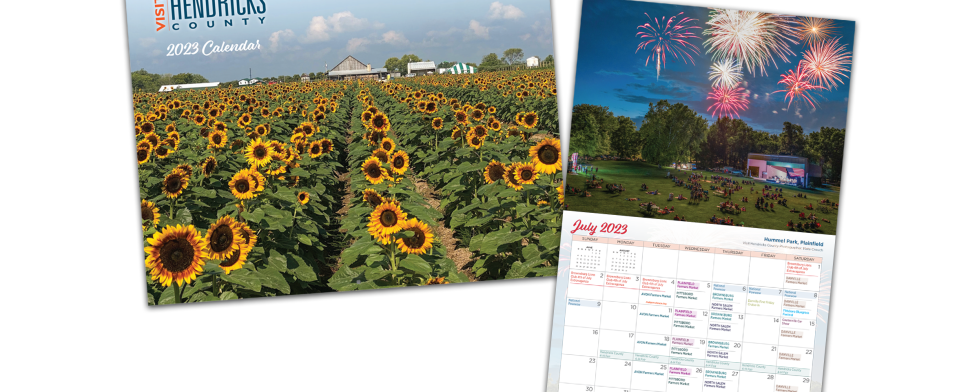 - FOR IMMEDIATE RELEASE -
Contact:  Josh Duke     Josh@VisitHendricksCounty.com
DANVILLE, IN (Dec. 5, 2022) – Just in time for the holidays, Visit Hendricks County is taking preorders for its first-ever Hendricks County wall calendar.
The new 2023 Hendricks County Calendar will showcase never-before-seen images submitted by locals, provide details about the county and call out special events for every month.
The main images selected for the calendar were among more than 150 submitted by locals and feature landscapes and scenery shot in Hendricks County.
The calendar will cost $12 each and would make a great gift and keepsake and will be delivered before Christmas. For a limited time only, shoppers also can receive free shipping by purchasing the calendars at VisitHendricksCounty.com/Shop.
For more information or to purchase you calendar today, go to VisitHendricksCounty.com.
The Hendricks County Convention and Visitors Bureau, Inc., d/b/a Visit Hendricks County attracts visitors to the county by promoting and developing tourism, which stimulates economic growth and enhances quality of life.  For more information, visit our website at VisitHendricksCounty.com or call (317) 718-8750.