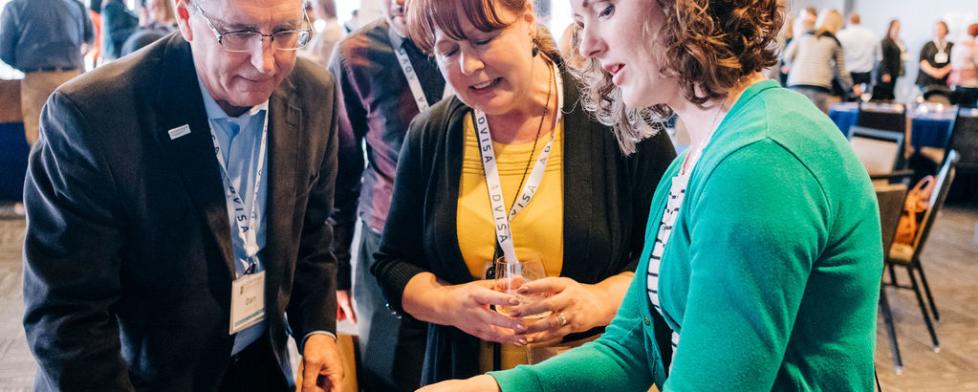 - FOR IMMEDIATE RELEASE -
Contact:  Josh Duke     Josh@VisitHendricksCounty.com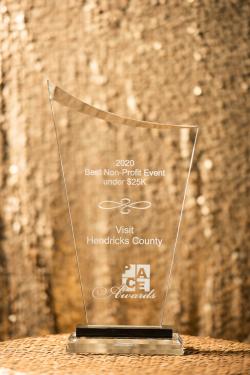 DANVILLE, IN (June 30, 2020) –A creative opening reception that allowed conference attendees to network with each other while getting to know the area earned Visit Hendricks County (VHC) a 2020 PACE Award from the Indiana Chapter of the International Live Events Association (ILEA).
The announcement made last week during a virtual awards ceremony honored VHC for the Best Non-Profit Event Under $25,000. It marks the first time the organization has ever won a PACE (Professional Achievement in Creative Events) Award.
"We are thrilled to be honored by ILEA for this event. What makes it special is this program was designed to show off our small business owners that create the fabric of our community." said Jaime Bohler Smith, Visit Hendricks County's Executive Director. "To be recognized for an event that was specifically created to showcase our neighbors who invest where we live is an even greater honor."
Visit Hendricks County staff conceptualized, tested and organized the opening reception as part of the Indiana Tourism Conference Hendricks County hosted in March 2019. The conference moves to a different location in the state each year with the host site expected to come up with something special for its attendees during its opening reception. 
Visit Hendricks County's opening reception called "Make & Mingle," incorporated simple craft projects and food at various stations throughout the room highlighting area businesses. Some of the craft stations included personalized hand stamping on a pendant representing Seize the Night Designs, creating a unique luggage tag from Nomad Yarns and completing an Indiana Home wooden sign provided by MRC Wood Products that attendees could personalize by placing a heart on their hometown.  
Visit Hendricks County staff viewed it as a fun way for guests to network while getting to know the area by doing DIY projects and enjoying local food from Cunningham Restaurant Group, which includes Boulder Creek Dining Company, Stone Creek Dining Company, Bru Burger and Charbonos.  The reception received rave reviews from participants.
The Indiana Chapter of ILEA recognizes the best conference events annually with its PACE Awards including honors such as best catered event, best corporate event, best event photography, videography and more. The actual award will be delivered in person to Hendricks County by ILEA representatives in July.
To learn more about Visit Hendricks County's meeting, group and conference services or for help in adding a Make & Mingle reception to your own Hendricks County event, visit our website at www.VisitHendricksCounty.com/Groups-Meetings.
You can also follow Visit Hendricks County on its tourism blog at www.VisitHendricksCounty.com/Blog, Facebook at www.Facebook.com/VisitHendricksCounty, Twitter @HendricksCounty or on Instagram at HendricksCounty.
The Hendricks County Convention and Visitors Bureau, Inc., d/b/a Visit Hendricks County attracts visitors to the county by promoting and developing tourism, which stimulates economic growth and enhances quality of life. Find us on Facebook at Facebook.com/VisitHendricksCounty and become a fan for updates and reminders, contest info and much more. You can also follow us on Twitter @HendricksCounty or get updates by following or subscribing to our tourism blog at VisitHendricksCounty.com/blog. For more information, visit our website at VisitHendricksCounty.com or call (317) 718-8750.
#####