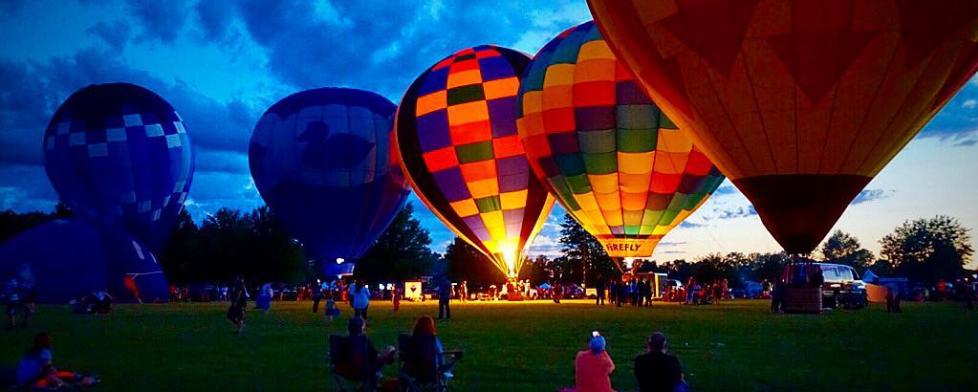 It doesn't take long for the excitement of Summer Break to wear off for kids, and then suddenly they're bored. If you're looking for some ideas of how to entertain your children this summer, we have a lot of fun activities and places to take them right here in Hendricks County, Indiana.
I have a few suggestions for things to do with the kiddos that may not already be on your radar.
Montrose Farms Alpaca Ranch
Yes, we have alpacas here in Hendricks County! In fact, Montrose Farms Alpaca Ranch in Brownsburg breeds suri alpacas for their luster, lock and fineness and friendly temperaments. They offer tours, plus they have some scheduled events planned for the summer months, including Paint a Paca on June 29 and a Fiber Dyeing Class on Aug. 10. Mark your calendar, too, for National Alpaca Farm Day open house at the ranch on Sept. 28!
For more information about Montrose Farms Alpaca Ranch, click here.
uPaint Pottery Studio
Got some artistic or crafty kiddos? Then uPaint Pottery in Plainfield is a spot to check out. My daughters have been there a number of times and always enjoy picking something out to paint for birthday gifts, for friends or just for fun.
In addition to their normal business hours, uPaint Pottery has a number of two-hour-long summer camps throughout June and July where children can work on a variety of themed projects.
To see all the available summer camps, click here.
Catch a Movie
My kids love to see movies at the Royal Theater on the historic Hendricks County Courthouse Square in Danville. Ticket prices and concessions are cheap, and they even have a free summer movie series. To learn more, click here.
You can also watch movies outdoors for free at the Shops at Perry Crossing in Plainfield on select dates in June from 7 to 11 p.m. Movies will be shown on an inflatable movie screen, and guests can bring chairs and blankets for the lawn area in Town Square. There is no cost to attend, and each event features pre-movie activities such as music, games and giveaways.
June 13: How to Train Your Dragon
June 20: Smallfoot
June 27: Peter Rabbit
On July 5, the family can watch Indiana Jones and the Temple of Doom outdoors for free at Ellis Park in Danville. The event begins at 7 p.m. and will be held at the park amphitheater located on the north side of Ellis Park (by the football fields).
Nerf Battles in the Park
Washington Township Parks & Recreation is hosting Nerf Battles in the Park at Washington Township Park in Avon on June 19, July 10 and July 24 from 10 to 11:30 a.m. each day. This is a free event. 
Bring your eye protection, blue and red shirts and sunscreen. Park staff sets up fields of play in the upper park and makes teams of 4 to 6 players to compete to capture the flag. Drinks are provided. Waivers must be signed before you play, so be sure to register and sign waivers by clicking here.
Hendricks County Rib-Fest
The Hendricks County Rib-Fest and Avon Balloon Glow at Kingsway Christian Church in Avon is a big annual event that's a lot of fun for the entire family. This year's event is on June 29, beginning at 4 p.m.
A local tradition since 2005, this event features live entertainment, games for kids, lots of food and fireworks. Local restaurants compete for "best ribs" and "best sauce" bragging rights as judged by the local tasters. 
On top of all that, there is a Rib Run and the Avon Balloon Glow to add to the exciting activities planned for the evening. So bring your chairs, blankets (don't forget the family) and come on out to enjoy a fun time!
For more information, click here.
Summer Fun Run Series
The Parks Foundation of Hendricks County hosts the Summer Fun Run Series at various parks around the county throughout the summer, inviting families to come out and walk or run a one-mile or longer course at their leisure. This is a free series that takes place between 4 and 7 p.m. every Wednesday. Families can arrive anytime during those hours and enjoy the course.
For more information, click here.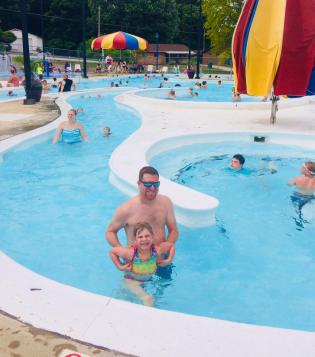 Waterparks
What would summer be without a visit to a pool, and we have two great options here in Hendricks County. The biggest and most popular can be found in Plainfield. Splash Island Family Waterpark boasts three water slides, a leisure river, diving boards, a children's play area with interactive water fun and much more. There is plenty to do there to spend an entire summer day.
If you want a similar experience with less people, then Gill Family Aquatic Center in Danville might be a better bet. It has many of the same amenities as Splash Island in a smaller space.
We also have some splash pads as well. For a complete list of all our water amenities, click here.
Summer Nature Day Camps at McCloud Nature Park
Hendricks County Parks & Recreation, where I work, hosts Summer Nature Day Camps at McCloud Nature Park near North Salem all summer long. There are camps for 2- to 5-year-olds, as well as camps designed for 6- to 12-year-olds in a variety of fun, educational and interactive topics. Advanced registration is required, so be sure to click here to learn more about the camps.
Family programs also are hosted every weekend at McCloud Nature Park, and most of them are free to attend. To view the entire summer's calendar of events, click here.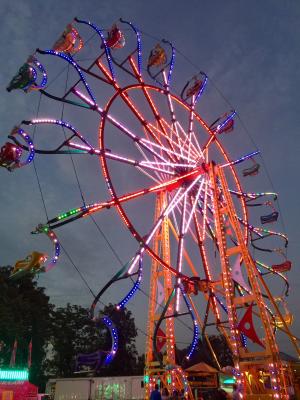 Hendricks County 4-H Fair
The mother of all summer activities around here is the Hendricks County 4-H Fair in Danville. There are animal exhibits, carnival rides, fair food, antique tractors, live entertainment and countless other activities that kids love to do at the amazing Hendricks County 4-H Fairgrounds & Conference Complex.
We will cover this year's 4-H Fair in more detail as the event draws closer, but for now, mark your calendar for July 14-20 and plan to be at the Hendricks County 4-H Fairgrounds. In the meantime, you can learn more about this year's events and attractions by clicking here.
Spend Your Summer Break in Hendricks County!
This is merely the tip of the iceberg on everything that Hendricks County has to offer over Summer Break, so be sure to check out our Events Calendar for even more activities! If you need help planning an entire summer trip here, you will want to check this out.