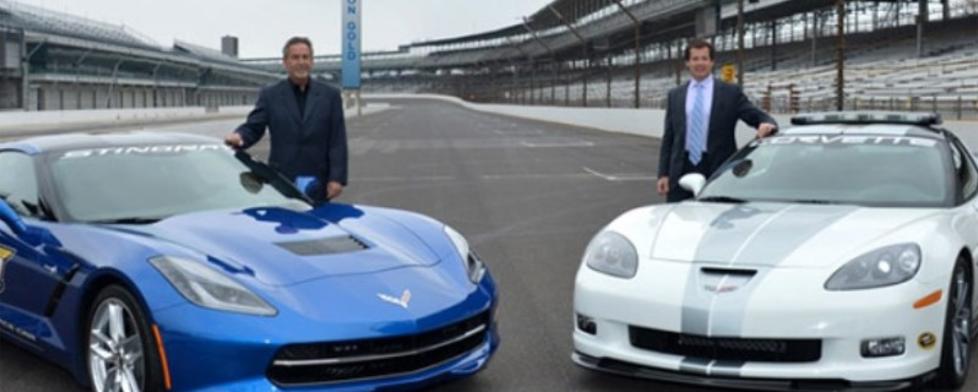 Thousands of Chevrolet Corvette owners and automotive enthusiasts will descend on the famed Indianapolis Motor Speedway beginning June 25 followed by a tour and stop in Hendricks County as part of the nation's most prestigious and longest running all-Corvette road show.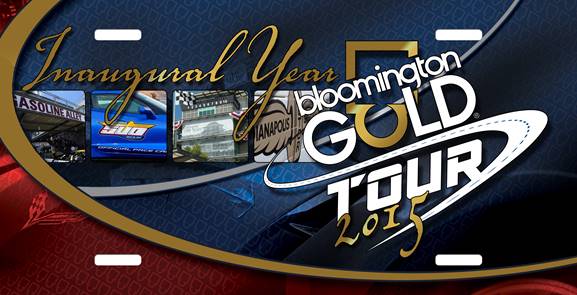 The Bloomington (Ill.) Gold Corvette Show, recognized as the "granddaddy of Corvette shows" and known for its authenticity of vintage, factory-built Corvettes, is coming to Central Indiana for the first time June 25-27 for three days of activities in and around the grounds of the Indianapolis Motor Speedway. Show organizers are calling it the "perfect match" to bring this legendary Corvette Show to the famed oval. 
Following the show beginning at 6 p.m. June 27, a Road Tour - featuring some 1,000 Corvettes - will make its way to Hendricks County.
The Road Tour will begin at IMS and is expected to proceed west through Speedway on 16th Street and Crawfordsville Road and through Clermont, before turning south on Raceway Road to U.S. 40. At that point, the Corvettes will travel west through Plainfield along U.S. 40 to Cartersburg Road. Once on Cartersburg Road, the procession will turn north to Danville and make its way to the historic Hendricks County Courthouse Square.
On the return route, the cars will go south on Cartersburg Road to Miles Road, before proceeding east on County Road 600 South/Hadley Road and north on Perry Road. The tour is set to conclude at the Metropolis Lifestyle Center in Plainfield where the Corvettes will be on display for spectators to see and to talk with their owners.
This will be a chance for visitors get up close to these machines for free without paying to get into the show at IMS. 
If you would like to simply see the Corvettes parading through Hendricks County, these are the approximate times the Road Tour will arrive in various locations:
6:05 p.m. - Clermont
6:20 p.m. - Plainfield
6:40 p.m. - Danville
6:55 p.m. - Metropolis Lifestyle Center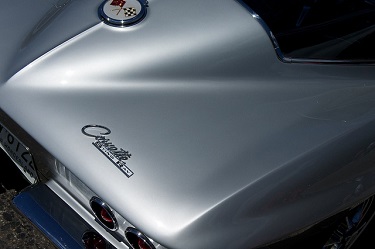 Just imagine...what that's going to look like to have a parade of 1,000 of these beautiful muscle cars traveling through Hendricks County and then parking at Metropolis? It promises to be quite a display of horsepower to say nothing of the reflection that will no doubt shine from these pristine machines.
Plans are also in the works for IMS to host this event for several years to come with Hendricks County serving as a partner. 
During this year's show, there will be a variety of competitions and judging (...including one involving burnouts) and an auto parts "swap meet." The owners will also be able to experience the ultimate driving experience by completing some laps on the iconic track's road course.
Many of the world's most valuable and collectible Corvettes will be on display - including an indoor exhibit near the Pagoda at the Speedway that will include a group of roughly a dozen 1965 Corvettes to celebrate the 50th anniversary of the production of that particular model.
And, you don't have to own (or drive) a Corvette to visit the show. The public is welcome and encouraged to attend. For more information about the event, including a schedule of activities and details on purchasing tickets, visit the Bloomington Gold website.
By one estimate, it's expected that as many as 5,000 Corvettes and dozens of Corvette clubs from around the country will be in Indianapolis for the event, which began as a one-day show in 1973 called the Bloomington Corvette Corral.
If you're planning to come to Central Indiana to visit the show, we highly recommend staying in Hendricks County, which is more affordable than Indy and just 15 minutes from the Speedway. For a list of Hendricks County hotels, click here.