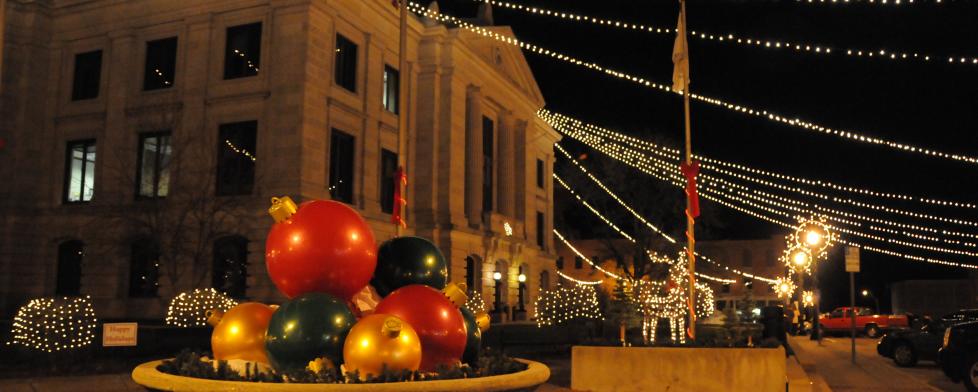 The day after Thanksgiving is widely known as Black Friday. But in Hendricks County, it's also known as a day to gather around Danville's historic Courthouse Square for an evening of festivities to ring in the holidays.
I'm certain I'm not the only one that has a busy holiday weekend planned with family gatherings and lots of great food. But Christmas on the Square is worth carving out - pun intended - time for.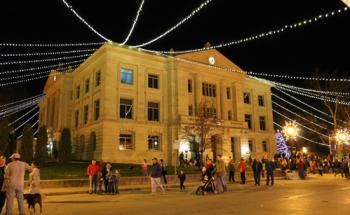 From 4-6 p.m. Nov. 25, downtown Danville turns into a winter wonderland with fun and festivities on every corner. You'll get into the Christmas spirit with the sound of wandering carolers, a live nativity and little ones will delight at the sight of Santa.
This free event also boasts inflatables and activities. Hot chocolate and yummy treats are in abundance and it's a great opportunity to stop in the many local shops such as Confection Delights, Seize the Night Designs, Jane's on the Square, The Watermelon Patch and others to kick off your holiday shopping.
The evening is capped off with the much anticipated lighting of the tree and sprawling strands of lights that create a canopy over the square.
My family enjoys the community gathering aspect of this great event - strolling around the square, adoring the transformation of our town for the holidays and visiting the local merchants and businesses. The live nativity - the camels, specifically - is always a hit. And, of course, we consume mass amounts of hot chocolate.
As much as I enjoy the jam-packed weekend of gatherings and time with friends and family, it's always settling to stop and take in the season at this small town celebration.
Perhaps you usually spend Black Friday shopping all over the state. Maybe you spend the day getting your home prepared and decorated for the Christmas season. You might even have a house full of guests from out of town. 
Why not start a new tradition this year? You could even invite all your Thanksgiving guests.
Christmas on the Square is the perfect, festive event for the whole family.
What: Christmas on the Square with a live nativity, carolers, kids activities, food and treats, shopping, and the lighting of the tree.
Where: Danville's Courthouse Square.
When: Friday, Nov. 25, 4-6 p.m.