One of the many things I love about fall is Halloween. I'm not talking the spooky, creepy part of Halloween, but the fun, family activities that I do with my daughter. Over the years, I have found a lot of great ways to enjoy Halloween in Hendricks County. So I decided to compile a list of activities that are appropriate for any age.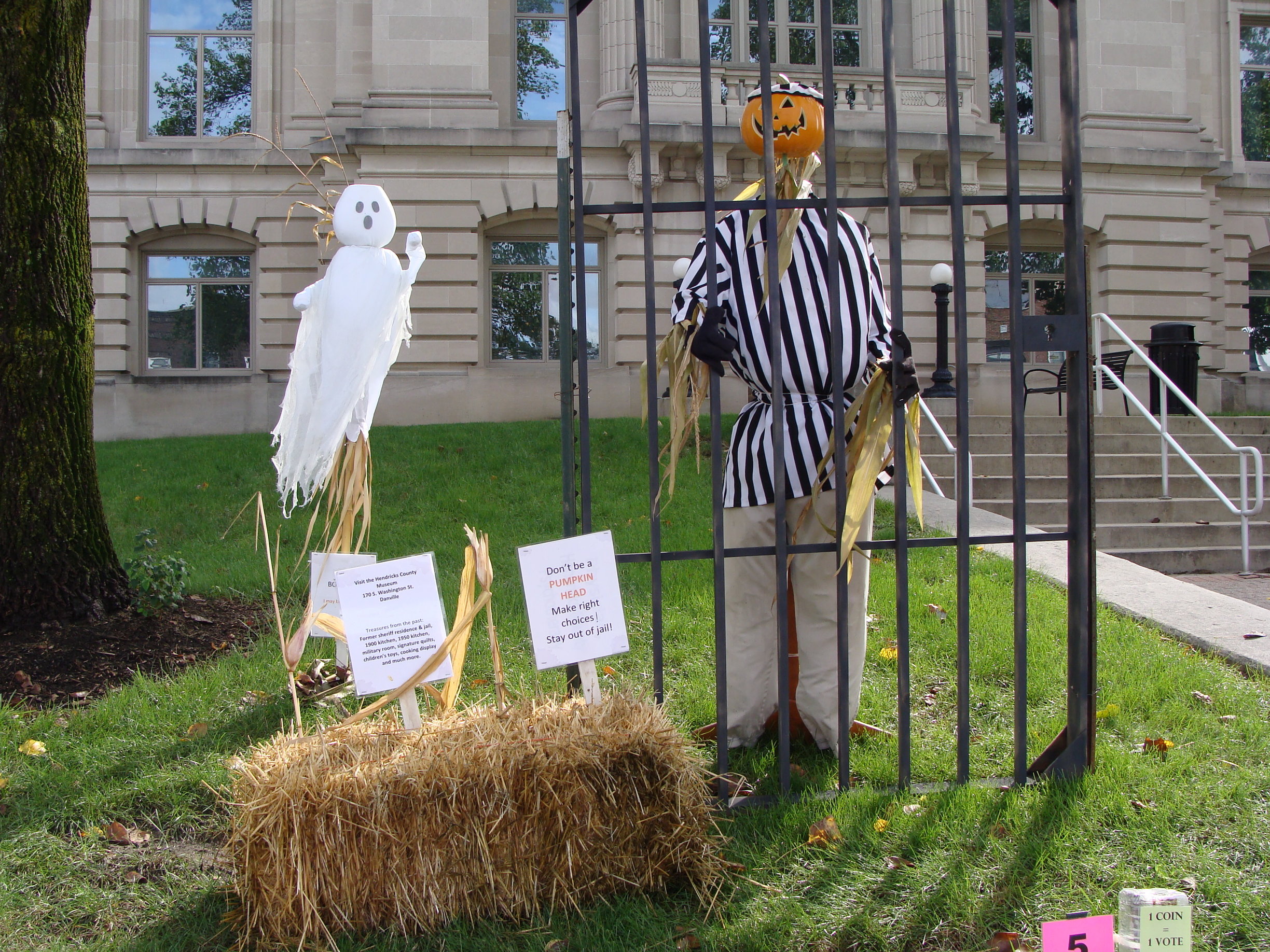 Scarecrow Display –
Take your kids to see close to 50 scarecrows on Danville's Courthouse Square.  The scarecrows are on display through Halloween. Be sure to take along a few coins to vote for your favorite display. Proceeds benefit local food pantries.

Beasley's Corn Maze
 – Wind your way through 8 acres of corn at Beasley's Orchard in Danville. This year's theme is animal rescue and adoption and it's called "Beasley's Corn Dog."  The maze is open 10 a.m.-5 p.m., Fridays and Saturdays and noon-5 p.m., Sundays through Oct. 27. Tickets are $8 for ages 12 and up, $6 for ages 6 and up and 5 and under are free.
Halloween Extravaganza
– Dress your family up in costume and enjoy games, crafts, campfire songs and more from 6:30-8:30 p.m., this Friday, Oct. 18 at Hendricks Regional Health YMCA in Avon. Tickets are $5 for members and $6 for non-members. Family admission is $15.
Family Film Series
– Washington Township Park in Avon invites your family to watch "Frankenweenie" this Friday, Oct. 18 as part of their film series. The movie starts at 7 p.m. and is free.
Haunted Hargrave Hall
 – Enjoy a  family-friendly version through Haunted Hargrave Hall in Danville with the lights on from 5-6:45 p.m., Oct. 26. Admission is just $3 a person.
Nehemiah Ranch Fall Harvest
- Pick a pumpkin, take a hayride, roast hot dogs, enjoy live music and more. Nehemiah Ranch in Avon invites you to Pumpkin Harvest from 6-10 p.m., Oct. 19 and 26. It is free with donations accepted.
Trick-or-Treating at the Rec
- If your little ghosts and goblins want to go trick-or-treating early, head to Danville's Ellis Park from 5-6:45 p.m., Oct. 26. Enjoy games, prizes and a costume contest. Admission is free.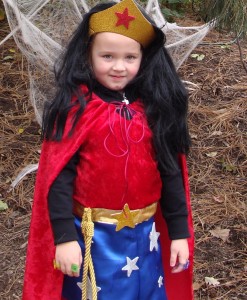 All Hallows' Eve Unspookified II
– From 5-7 p.m., Oct. 26, take your family to McCloud's Nature Park for Halloween fun at the Nature Center. There will be music, crafts and popcorn. The free evening ends with a costumed night hike through the woods.  Be sure to take your flashlight.
Ghosts and Goblins Halloween Party
– Washington Township Park will host a free Halloween party with games, prizes, trick-or-treating and a children's Halloween costume contest from 4-7 p.m., Oct. 26.
Pumpkin Smash Bash
– This new event at Brownsburg Town Hall will include live entertainment and family fun on Oct. 26. Activities begin at noon and run until 5 p.m. with a concert beginning at 6 p.m.
Halloween Happenings Family Fun Night-
Put on your costumes and head to Natural Valley Ranch in Brownsburg from 5-8 p.m., Oct. 26.  The evening will include a costume contest and door prizes. Admission is $35 a family (up to 6 people) and $5 for each additional person.
Monster Mash at Metropolis
- On Sunday, October 27, Metropolis Mall in Plainfield will host an afternoon of spooky fun. Activities include pumpkin decorating, a free photo booth and a kids' costume contest. The event is noon-2 p.m. and is free. I hope you have a spooktacular time in Hendricks County.