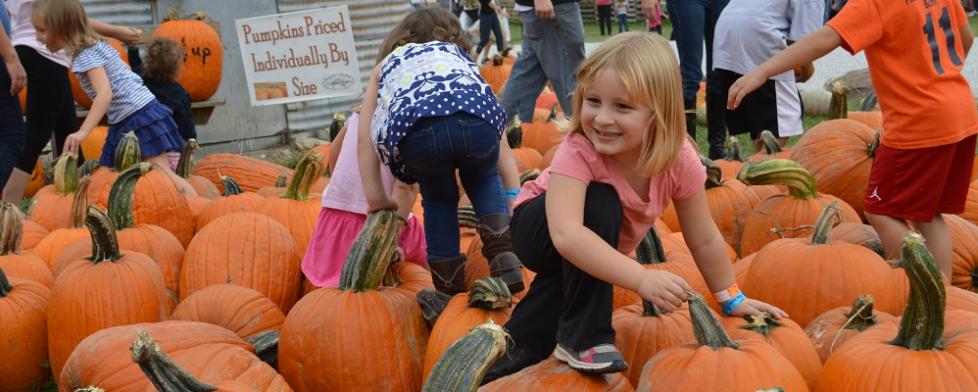 So, you have your new calendar, and you are needing to fill it with some must-see events in 2015. I have put together a list of 15 fantastic events taking place in Hendricks County in 2015!
This list, of course, is not meant to be all-inclusive and is only the tiny tip of the iceberg. To see all of the goings-on in Hendricks County, check out the Visit Hendricks County Events Calendar, which is updated regularly. 
Just picking 15 was tough as I had to leave out fun favorites like the Downtown Danville Chocolate Walk, Feb. 1-14, and Plainfield's Quaker Day Festival, Sept. 18-20, just to name two, but here's my list (Keep in mind that all of the events are subject to change):
Brides-to-Be Expo
One of a few bridal events in Hendricks County this year, the ninth annual Brides-to-Be Expo will be held on Saturday, Feb. 28 from 10 a.m. to 2 p.m. at The Palms Banquet and Conference Center in Plainfield. Be on the lookout right here on the Hendricks County Insider as a little birdie has told me a brand new bridal event is coming in the fall!
Maple Sirup Days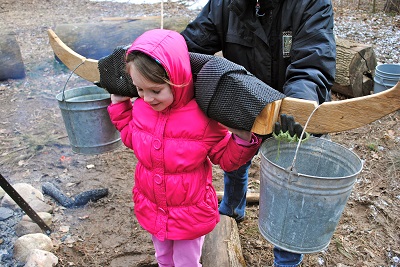 A real family favorite that is free and educational? You can't go wrong with a trip out to McCloud Nature Park for Maple Sirup Days. Learn how the Native Americans created this sweet treat by watching demonstrations and participating in hands-on experiences over two Saturdays from 9 a.m.-4 p.m. Feb. 28 and March 7.

First Friday Cruise-Ins
Beginning Friday, May 1 and occurring on the first Friday of each month through Oct. 2 the First Friday Cruise-Ins descend on the historic Hendricks County Courthouse Square in Danville. From 5 to 9 p.m., the Courthouse Square will fill up with restored classic automobiles, music and good family fun.
Mayberry in the Midwest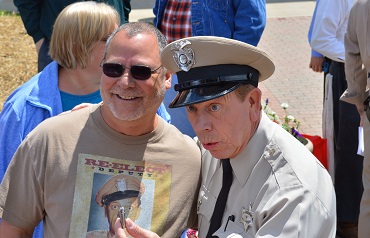 Celebrate all things Mayberry on May 16 and 17 at Mayberry in the Midwest in downtown Danville. This second-year event has already become a favorite with its fun and zany activities and personalities. To get an idea of what took place during last year's inaugural event, click here.
Night Before the 500
Race fans won't want to miss the 70th annual Night Before the 500 at Lucas Oil Raceway in Brownsburg on May 23. New for 2015, the event will be headlined by the USAC Silver Crown Series rather than USAC National Midgets.
Hendricks County Rib-Fest
The 11th annual Hendricks County Rib-Fest will be held at Kingsway Christian Church in Avon on June 27, beginning at 4 p.m. This is a fun, family event that you can learn more about from Becky Wilson-Lusk's blog post by clicking here.
Symphony in the Park
The Indianapolis Symphony Orchestra returns to Ellis Park in Danville on July 9. Getting to see this fantastic group of musicians outside at the amphitheater is amazing. Learn more about the event by reading this blog post.
Hendricks County 4-H Fair
It's the most wonderful time of the year if you like elephant ears, livestock, carnival rides and more! This year's Hendricks County 4-H Fair runs from July 19-25 in Danville. 
Chevrolet Performance U.S. Nationals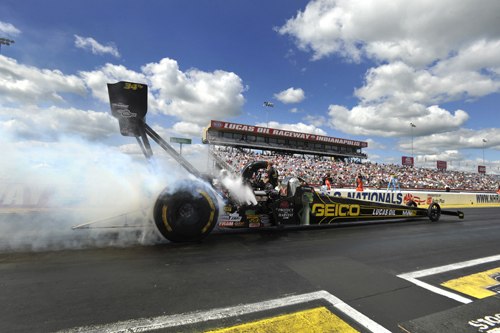 The 61st annual Chevrolet Performance U.S. Nationals at Lucas Oil Raceway in Brownsburg is the Super Bowl of drag racing, and the crown jewel of the NHRA schedule. In 2015, it will take place Sept. 2-7. If you come early, join the town of Brownsburg to kick off the celebration during the Big Go Block Party on Aug. 25 at Brownsburg Town Hall. To learn more about U.S. Nationals, check out what David Ayers wrote about it here.
North Salem Old Fashion Days
Tucked n the northwest corner of Hendricks County is the quaint little town of North Salem, and every year for the past four decades, they have hosted Old Fashion Days. The 40th annual edition of this event is Sept. 5-7 this year. Learn more about it from Becky Wilson-Lusk's blog post last summer.
Heartland Apple Festival
The Heartland Apple Festival has become the must-see event in the fall as both visitors and locals flock to Beasley's Orchard in Danville. With various activities including a corn maze, kids zone, hayride to the pumpkin patch, great food and plenty of shopping opportunities inside and outside Beasley's market, you will want to plan to spend an entire day there. The good news is the festival lasts two weekends, Oct. 3-4 and 10-11.
Indiana Short Film Festival
Growing every year into a must-see event for any film lover, the Indiana Short Film Festival boasts some of the best short films from all over the world. Held Oct. 9-11 at the Royal Theater in Danville, this three-day weekend event is unlike anything you will see on a big screen all year.

CFA Cat Show
Are you a fan of cats? Then don't miss the CFA Cat Show at Duke Energy Event Center in Plainfield's Metropolis Mall on Oct. 24 and 25. Check out Becky Wilson-Lusk's blog post about last year's show.
Christmas on the Square/Winterland Light Show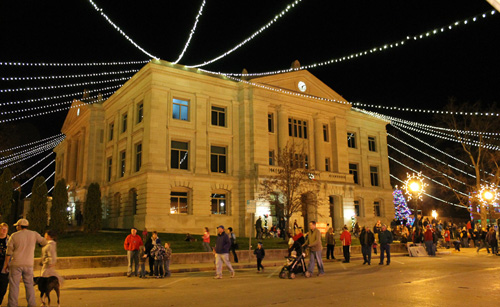 Christmas on the Square takes place at the historic Hendricks County Courthouse Square in Danville on Nov. 27, immediately followed by the opening of the Winterland Light Show at Danville's Ellis Park. Crystal Paschal spoke with Santa this past November about the event.
Plainfield Tri Kappa Gingerbread Christmas
This enormous arts and crafts fair will take place at Plainfield High School on Dec. 5. Crystal Paschal covered the event last month.
If you're organizing an event in Hendricks County, make sure you submit it to the Visit Hendricks County calendar! It's free, tons of people will see it, and that's where I find a lot of ideas for my mesmerizing blog posts.
I can't write about you if I don't know about you!
Happy New Year, and I'll see you around Hendricks County!