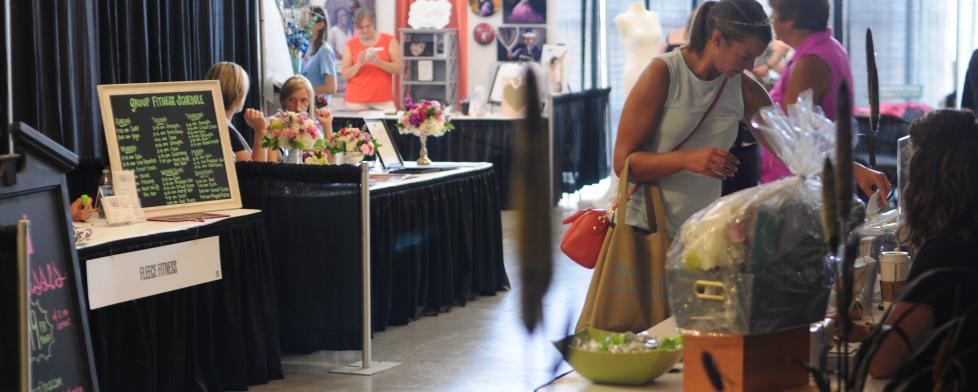 As I looked ahead to events occuring in March, I noticed something very interesting. Two wedding events in Hendricks County -- The Wedding Social at The Pavilion Center and the Hendricks County Flyer Bridal Expo -- will occur on the same day, March 4.
I began to consider the timing, did a little research and happened upon this little nugget. According to WeddingWire.com, with the exception of July 4, the 10 most popular days do get engaged all fall between mid-December and Valentine's Day, so it makes sense that newly engaged couples would be beginning the wedding-planning process right around this time.
If you fall into that category, I would highly encourage you to attend one of these great events. I say one because they both happen to occur at nearly identical times on that day. So, here's more information to help you decide which one best fits your planning needs.
The Wedding Social at The Pavilion Center
This event scheduled from 1 to 4 p.m. March 4 inside The Pavilion Center in the lower portion of Washington Township Park in Avon remains so unique because it combines a bridal show with a wedding yard sale or swap meet.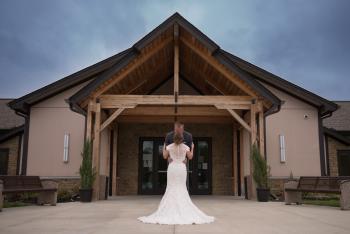 The event is free to attend and will include a handful of wedding professionals on site and available to discuss the details of wedding planning.
But event organizer, Stephani Massa, designed this event primarily to give newly engaged couples just starting the wedding-planning process an opportunity to talk to newlyweds to find out what worked for them and what didn't, pitfalls and other tips.
So, her "vendors" for this event also include brides and grooms who used The Pavilion Center over the last year for their wedding to come and set up a booth to sell their gently used wedding items to newly engaged couples.
The event even includes a panel of newly married couples sharing wedding planning insights at 2 p.m. The audience will have an opportunity to ask the panel questions after their discussion. What a perfect time to ask those wedding questions you are unsure about from people who just went through the same process you are experiencing or are about to experience.
Hendricks County Flyer Bridal Expo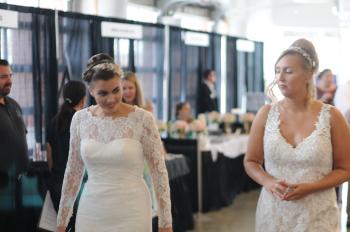 More of a traditional wedding show, the Hendricks County Flyer Bridal Expo will provide a multitude of information from noon to 4 p.m. at the Hendricks County 4-H Fairgrounds & Conference Complex in Danville. Visitors can stroll through and talk with local wedding professionals.
The 35 to 40 vendors at the show will include caterers, bakeries, disc jockeys, photographers, a hot air balloon vendor, realtors, restaurants and more.
This show remains one of the largest one-stop shops for wedding services held each year in Hendricks County. Visitors will notice strolling models showing off bridal gowns and bridesmaid dresses from David's Bridal. Attendees can also enter to win numerous door prizes.
Also, don't forget that Visit Hendricks County can help with the wedding-planning process. We have a Wedding Guide that details all of the wedding professionals in our county. We also offer many free services such as searching for discounted hotel room blocks for your overnight guests and providing welcome bags with information about things to do in Hendricks County. For more information about our wedding services, click here.