Nothing says summer like the Fourth of July! It is about as American as you can get with all of its traditions, gathering with family and friends and of course celebrating the birthday of our country with some tasty dishes!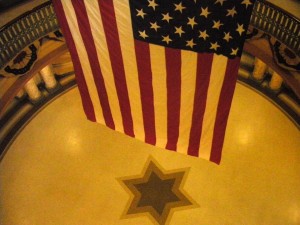 Hendricks County
, Indiana, is home to some great events to make your 4th a holiday to remember! This short preview is just a small sampling of all the wonderful activities being offered around the county on the 4th of July! For a complete list, check out the
Visit Hendricks County's Events Calendar
. I have broken the events down into the different towns in Hendricks County. Since this is just a sampling, if you have a fun event to add please feel free to share with us all in the comment section below this story.
Plainfield:
Independence Celebration at Metropolis
:
Metropolis Mall
 in Plainfield is hosting its annual independence celebration at Futura Park Way. Come join in an afternoon of free, family fun including local performers, the Disney Road Crew and giveaways.
Hummel Park Fireworks Extravaganza
- For years, Guilford Township's
Hummel Park
in Plainfield has been providing one of the best fireworks shows around! This great event has grown over the years to a full evening of family fun. Not only is this 35-minute show exceptional, but Hummel offers several other great activities for the whole family to enjoy, including bounces houses for the kids, a double-bungee trampoline for kids and kids at heart, face-painting and air brushed tattoos, carnival-style food vendors and local businesses and not-for-profits hosting booths. The kids will also have the opportunity  to check out the local fire trucks and police vehicles! The adults will enjoy performances from the  Hendricks County Symphony Orchestra and Choral led by Music Director Benjamin Del Vecchio. Be sure to pack a picnic and throw in the blankets and lawn chairs for this evening of fun!
5 p.m. — Bounce houses, food vendors and other activities open.
7 p.m. — The Hendricks County Symphony Orchestra and Choral performs at the outdoor Performing Arts Center.
9:55 p.m. — Fireworks.
Danville:
Family 4th Fest:
The
Danville Chamber of Commerce
presents its annual Family 4th Fest at Danville High School. This great event features family games, concessions and of course some great fireworks!
Blanton Woods 5K:
Start your day with a nice run! Not only will you be doing your body good, but by taking part in the
Blanton Woods 5K
, you will be benefiting the beautification of Ellis Park. The Blanton 5K goes through the wooded paths of Ellis Park including asphalt, grass, dirt and sand. It is a beautiful course fit for all running and walking levels. Pre-registration fee is $15. Race day fee is $20. All recipients receive a free T-shirt.
Brownsburg:
4th of July Extravaganza-
Each year, the
Brownsburg Lions Club
holds one of the largest 4th of July celebrations you have ever seen! In fact, this celebration lasts longer than July 4 as many of its activities are held the entire week. With several events around town, this true
extravaganza
has something for everyone whether it be a carnival, Operation Kids Sight (Free vision Screenings for kids 2-5), concessions provided by the Lions Club, merchants tent, parade and fireworks. (
Shew
...makes me excited and tired all at the same time!)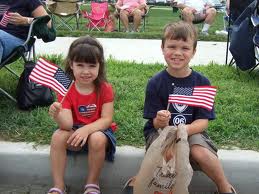 Parade: Organized by the Lions Club since 1966, it traditionally is a massive parade as it meanders through the heart of Brownsburg. The parade begins at 10 a.m. July 4 on Odell Street just north of Brownsburg High School and heads north to College Avenue and then west to Green Street. The parade then moves north to Franklin Street where it disbands. This parade supports the fireworks as donation boxes are available around the site.
Fireworks: This great fireworks show will take place at 10 p.m. July 4 in Arbuckle Acres Park.
Lions Kitchen: One of the attractions that is open all week from 5 to 9 p.m. July 2-6. Support the Lions Club at the Lions Kitchen in Arbuckle Acres Park.
Indy Jazz Orchestra-
Start your festive evening out with some jazz! Stop by the Brownsburg Town Hall lawn prior to the fireworks for some relaxing tunes. The show will last from 7:45-9:45 p.m. I hope that you all have a fun, safe and memorable Independence Day! After all, this great country has a lot to celebrate!