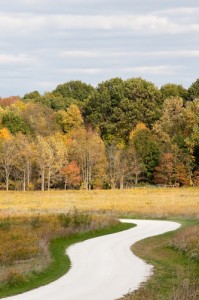 Fall is almost here, and between you and me, it's the best season. I can't get enough of the changing leaves, campfires, pumpkin-flavored everything, watching football and attending fall festivals. I really believe Indiana puts its best foot forward during fall. It's one of my favorite times to take afternoon trips exploring towns, taking photos and experiencing the best Indiana has to offer. I plan on spending as many fall weekends as I can right here in
Hendricks County
. So, I decided to make a list of the top 25 things about fall in
Hendricks County
. Yes, there is so much more to do than what is on this list, but here are a few of my personal highlights.
Avon
1.  
Fall Harvest Days at Nehemiah Ranch
 (Oct. 12, 19 and 26) Three of my favorite fall things: smores, campfires and hayrides. 2. 
Avon Zombie Walk
 (Oct. 26) benefiting the Hendricks County Food Pantry Coalition. What could be better than dressing like a zombie and feeding the hungry? 3. 
Ghosts and Goblins Halloween Party
 (Oct. 26) at Washington Township Park. I'm all for any chance to dress up!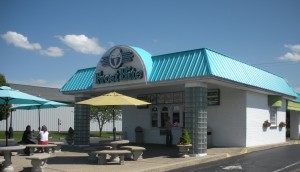 4. Ice cream treats at 
Frost Bite
. Get a little retro with an ice cream soda or a banana split with the works and sit outside one last time before it gets too cold.
Brownsburg
5. 
Donuts at Hilligoss Bakery
. Warm donuts on a fall morning…who's with me? 6. 
20th NHRA Sportsman Fall Classic
 (Oct. 18) Just a few more events remain at Lucas Oil Raceway before their winter break. 7. 
County Fair and Hog Roast at St. Malachy
 (Sept. 20 and 21) Two days of fun for the entire family. Games, food and more. 8. 
Happy Trails Fall Fest at Natural Valley Ranch
 (Sept. 27 and 28) Hay rides, petting zoo, chili cook-off and more. 9. 
Afternoon Tea at Dawson's Too
 (Sept. 29) A cup of warm tea with dessert (scones and jam).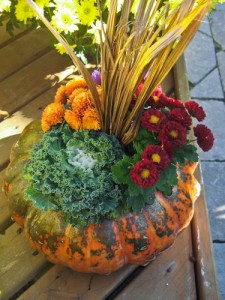 10. Buy plants and supplies from 
Frazee Gardens
 to make a fall planter. I adore fall colors and plan to stop here to get a few ideas for making a fall display at home. 11. Grab a sweater and a few friends and enjoy coffee and meal on the porch at 
Savor Thyme Cafe
.
Danville
12. 
Corn Maze at Beasley's Orchard
 (Sept. 20 - Oct. 27) Don't get lost in the maze. But wait, isn't that the fun thing about a corn maze? 13. Fall pies and treats at 
Bread Basket Cafe & Bakery
. Stop in for a slice of pie and a cup of coffee or order a pie and treats to go. 14. Visit Downtown Danville. Spend the afternoon checking out the restaurants and shops around the square.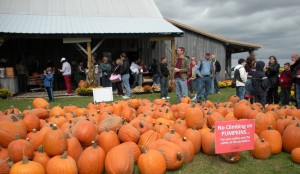 15. 
Heartland Apple Festival at Beasley's Orchard
 (Oct. 5, 6, 12, 13) Apples, music, games for the kids and more. 16. 
Scarecrow Contest and Festival
 on the Danville Courthouse Square (Oct. 5). If you can't make it to the one-day festival, don't worry the scarecrows will remain on display through the end of the month. 17. Order a fall-flavored coffee drink and a dessert at 
The Beehive
.
Lizton
18. Fall ice cream treats from 
Lizton Dairy Bar
. Try their Pumpkin Pie flurry or their Caramel Apple sundae.
North Salem
19. 
Prairie Maze at McCloud Nature Park
 (Sept. 14 - Oct. 31). This year's theme, "The Wolf of McCloud" is a 40-acre maze and puzzle that will delight kids and adults. 20. 
Fall Festival at McCloud Nature Park
 (Oct. 12) Stop here for one of the best places to view fall foliage (also known as leaf peepers) and enjoy apple cider, cornhole and take in the beauty of one of Hendricks County's loveliest parks.
Plainfield
21. 
Quaker Day Festival
  (Sept. 20 and 21) There's plenty to please the entire family, including, carnival rides, food, music, a craft show and car show. 22. 
Grape Harvest Festival at Chateau Thomas Winery
 (Sept. 28) Stop by for wine tastings, music, grilled food, cooking demonstrations, a pumpkin-carving contest and more.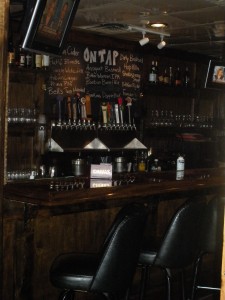 23. Order a Seasonal Pint of Beer at 
Black Swan Brewpub
 or
Three Pints Brewpub
. Try their seasonal offerings like a Maple Ale at Black Swan and watch football with a few friends. 24. Fall cupcake flavors at 
Sweetheart Cupcakes
. Try one of their awesome cupcakes like Caramel Apple, Apple Jack or Campfire S'mores. 25. Purchase a 
Ride Hendricks County bicycle route map(s)
 and go exploring on one of the 12 bicycle routes mapped out for you (with turn-by-turn directions).
What are some of your favorite things about fall in Hendricks County? Leave us your recommendations in the comments. We'd love to know.