I love to shop from local artisans. So, I'm looking forward to the second annual
Hendricks County Artisan Marketplace
on Oct. 19.
If you have ever visited any of the
Rural Routes to Main Streets Cultural Trail
sites, you know that
Hendricks County
and the Central Indiana region in general is filled with many talented artists. Well, that is what the Marketplace is all about: Bringing many of those artisans under one roof to demonstrate, display and sell their work. I attended last year and was impressed by the quality and creativity of the items for sale including wood pieces, jewelry, paintings, carvings, glass and so much more. It gave me a great opportunity to get a jump start on my holiday shopping list.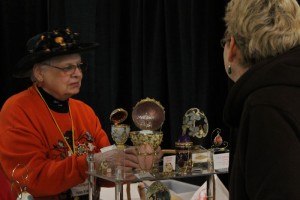 In addition to buying great items, I love talking directly to the artisans. "Last year's inaugural event was a great opportunity to introduce people to the wonderful talents of our local artisans," said Stephen King, a local artist and marketplace committee member. "Many left with one-of-a-kind purchases to enjoy for years to come. That success has inspired us to improve on offerings this year as Hendricks County continues to develop into a destination for the arts." This year's show at The Palms Banquet & Conference Center (formerly Primo West by Five Star Catering) in Plainfield will feature more than 30 artisans. You will also be able to sample local foods and enjoy live entertainment.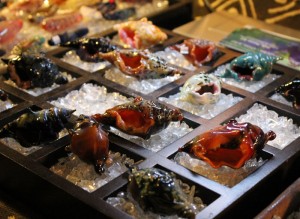 Something new to check out this year, Very Special Arts (VSA) will be holding demonstrations and showcasing artwork from their students. VSA is an international organization founded by the Kennedy family to provide arts and education opportunities for people with disabilities. Tickets can be purchased at the door for $5 a person. Proceeds from the event will benefit the Hendricks County Arts Council. For more information, call (317) 718-8750 or go
online
.
Hendricks County Artisan MarketplaceThe Palms Banquet & Conference Center (formerly Primo West by Five Star Catering)2353 E. Perry Road, Plainfield10 a.m.-5 p.m., Oct. 19 Tickets: $5