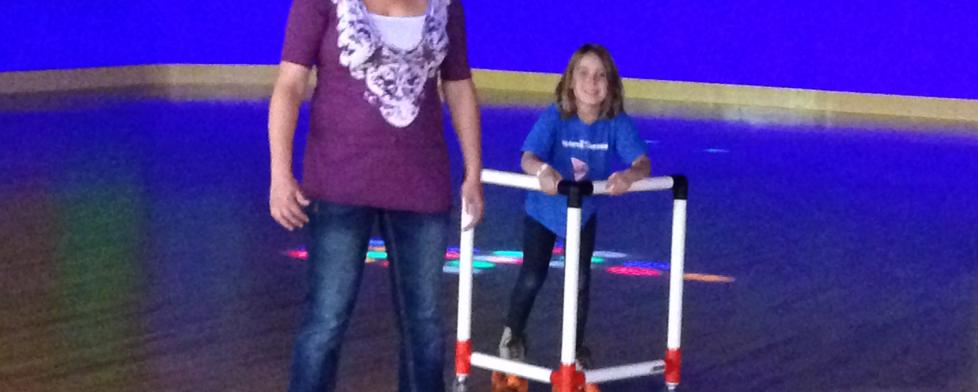 My 6-year-old daughter received a birthday invitation for a skating party at Hot Skates Roller Skating Center in Avon. She was very excited, but then I saw a look of panic in her eyes as she stated she's never been roller skating.
Then it was my turn to panic.
My feet haven't seen a pair of roller skates since 1990, and I have to teach her how to skate! We decided a trip to Hot Skates before the party was in order, so she could practice.
Later that evening, my leg muscles ached. I had forgotten that roller skating is a great workout! The best part? You are having so much fun that you don't realize you are exercising!
So it got me to thinking that Hendricks County offers several options for healthy, indoor activities that are fun for the entire family. Here are three of my favorites to consider as the winter months approach.
Located at 241 Casco Drive in Avon, Hot Skates offers public skate times Fridays, Saturdays and Sundays.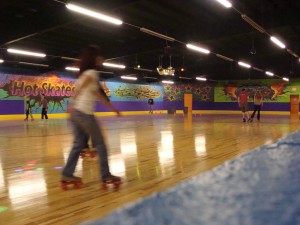 Prices usually range from $6-$8 plus skate rental ($3 for regular skates, $4 for inlines and speed skates). Friday nights are usually more teen-oriented, so if you have younger children, Saturdays may be the better choice.
If your child is a first time skater or beginner, renting a "walker" is an option. It helps with learning balance without falling constantly. I was worried about balance myself, but it didn't take long to acclimate to the skates.
Flashing lights, music, and music videos encompass the ambiance of the rink. The disc jockey even takes requests. My friend and I were feeling nostalgic and he played a few 80's tunes for us!
Hot Skates also offers a well-stocked snack bar and an arcade. Not only is roller skating a fun, family-friendly activity, it also is a low-impact aerobic exercise that involves a wide variety of muscle groups. 
Click here for specific skate times and admission prices.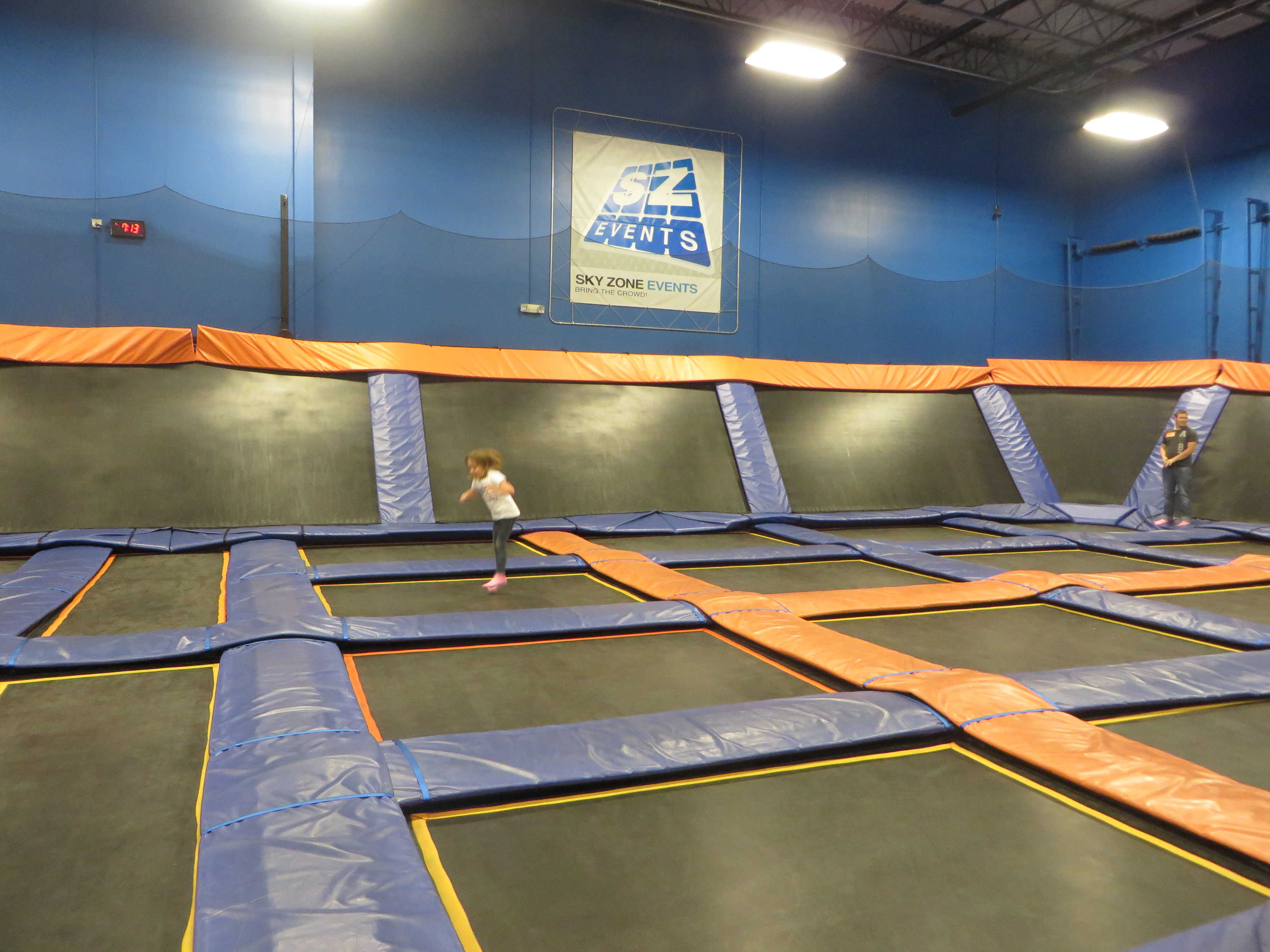 Jumping on trampolines is another fun activity with healthy benefits, and there is no better place to do it than Sky Zone Indoor Trampoline Park, 851 S. Columbia Road, Plainfield. This facility has been voted the number one "out-of-the-box" workout, and for good reason.
My daughter and I decided to check out Sky Zone on a Wednesday evening. Due to our time constraints, we chose the 30-minute option. After 10 minutes, I was sweating and almost out of breath. I knew then that it was definitely going to be a workout.
My daughter loved it and next time we will choose the 60-minute option. Other options include 90 and 120 minutes. Open jump is offered at various times Tuesday-Sunday.
Open Jump (ages 5 and up only) consists of free jumping on the main court, foam zone (freestyle jumping into foam), ultimate dodgeball, and SkySlam (dunking a basketball). These "zones" are completely separate from each other. An employee is stationed by each zone to ensure the safety of all the participants.
Skysocks ($2 a pair) are required but are yours to keep for reuse on the next visit. On Fridays, discounted prices are offered during Hoppy Hour (3-5 p.m.) and Jumpapalooza (9-11 p.m.).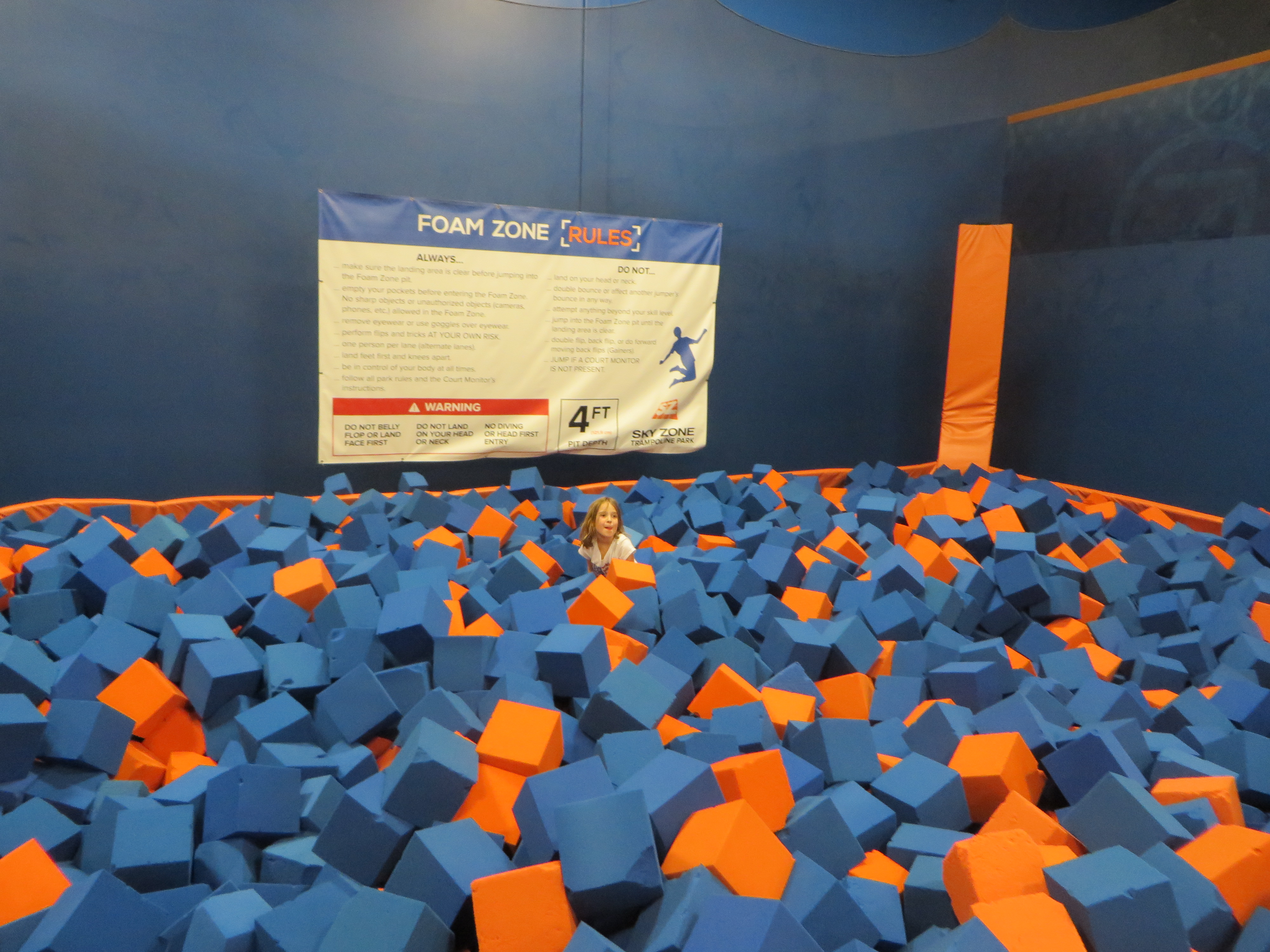 Toddler Time (children under 5) is available Fridays from 11 a.m. to noon and Saturdays from 9-10 a.m. For safety reasons, parents cannot jump.
Skyrobics Fitness is offered Tuesdays and Thursdays, 6-7 p.m. and 7-8 p.m. Skyrobics is low impact and appropriate for any level of fitness. It consists of calisthenics, core exercises and strength-building aerobics. 
Click here for a complete schedule and pricing.
Bowling, especially on a regular basis, is beneficial to your body. Walking back and forth constantly from the lane to the scoring area tones your legs while burning calories. Lifting and swinging the ball down the lane tones the upper body. One reason bowling is such a popular sport is because people of all ages can participate. A family bowling night seems like an activity that everyone will enjoy! 
Brownsburg Bowl, 18 Whittington Drive, Brownsburg, offers 28 bowling lanes, synthetic lanes and approaches, and Brunswick Automatic Scoring. They are open every day of the week. Prices (per person per game) vary according to age group (12 and under or adult), day of the week, time of day and holidays.
Brownsburg Bowl also offers a snack bar, arcade and pool tables. For those of you with older children, you may want to check out Kozmic Rock-n-Bowl. It takes place Fridays and Saturdays at 10 p.m. and costs $13 per person including shoes.
Fun atmosphere and great times to be had! Click here for more information on hours and pricing.  
Don't just sit back and watch your child participate in these activities. Be active, join them! Your body will thank you!