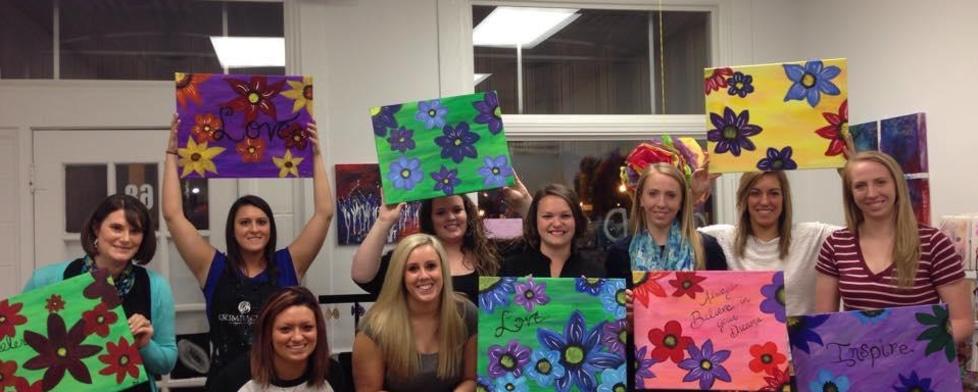 It's wedding season! We all love weddings but have you ever really thought about what actually goes into the planning of a wedding? Having just been the maid of honor in my best friend's wedding, I can say from experience that this can be a very stressful time.
As the maid of honor, I was responsible for planning both the bridal shower and the bachelorette party, and let me tell you, it was no easy task.
Hendricks County has some great local shops and businesses that are definitely worth checking out if you are trying to plan a girls night out for a bachelorette party, a bridal shower or just simply need some great gift ideas!
Melissa Cain Art Studio  
If you are looking for a fun group activity to do as part of a bachelorette party or a bridal shower the Melissa Cain Art Studio is just the place for you. Located on the square in Danville at 68 S. Jefferson St., this art studio has everything to offer from art classes, painting parties, private lessons and even custom artwork.
An adult painting party would be a fun and interactive activity for a part of a girls' day or night out, and the best part is they can even come to you! The host simply chooses the painting project beforehand and then the group just follows the step-by-step instructions to create their own painting. No artistic experience is necessary.
This local art studio is definitely worth considering for your wedding festivities.
Seize the Night Designs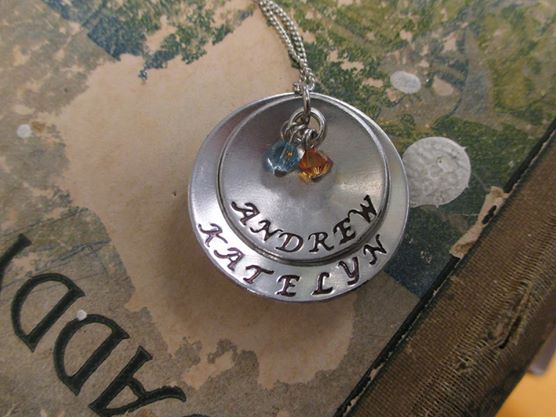 If you are looking for a cute and meaningful gift or just wanting to shop for yourself, Seize the Night Designs, which is also on the square in Danville, is just the store for you.
This store has very unique and custom items, personalized jewelry and clothes. They can even customize items by putting a name or quote on a piece making a great personalized gift for a friend.
This store really has a very fun and unique atmosphere that will keep you wanting to come back time and time again to see what else they have. If you can't make it into the store but want to check out what they sell, Seize the Night Designs even has its own Etsy Shop online making it that much easier to shop for some great gifts! 
Uncorked Creativity 
If you are trying to get your bridal party together for a fun girls' night out, Uncorked Creativity could be exactly what you are looking for.
This traveling, wine glass painting company is perfect for any kind of event that you might be having. You can have parties at home, at a local winery like Chateau Thomas in Plainfield, or even at any of Hendricks County's group-friendly restaurants.
With the flexibility of having so many different venues to choose from, it makes planning this girls' night  out easy. Not only can you create memories with your girlfriends, you can also provide the perfect wedding gift by making a full set of wine glasses for the bride and groom.
What a fun idea!
Be sure to check out Uncorked Creativity online for some great pictures and pricing details. 
Finally, don't forget that Visit Hendricks County can help you with all your wedding planning by offering numerous services including hotel room blocks for your out-of-town guests and a handy Hendricks County Bridal Guide profiling the various local businesses that offer wedding-related services.
For more information on everything Visit Hendricks County can do for your wedding, click here.