I'm wearing red today. Not because it's my favorite color but because February is National Heart Health month.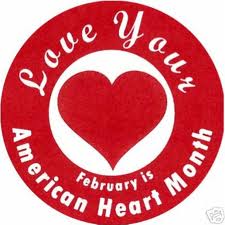 With that in mind, it is important to find practical and fun ways to take care of your heart now. So, I thought why not focus on three simple tips to live a heart-healthy life and how we can make those possible for both residents and visitors with some of the great services we have right here in
Hendricks County
.
 1. Eat Better:
A healthy diet is one of the best ways to combat heart disease. It is important to select foods that are low in trans and saturated fats. Great choices include fish, whole grain foods & fruits and vegetables. Even in the midst of winter, we are fortunate in
Hendricks County
to have some wonderful places to get healthy foods.
Back In Time Natural Food Store -- This wonderful shop located at the corner of Dan Jones Road & U.S. 36 in Avon, Indiana, is a great place to find some healthy food options. With a wide variety of natural food products including: meat, dairy, dry goods and even supplements, this place has everything to get you on the road to a healthier diet. Back In Time Natural Foods also offers some great classes on everything from cheese making to gardening and nutrition.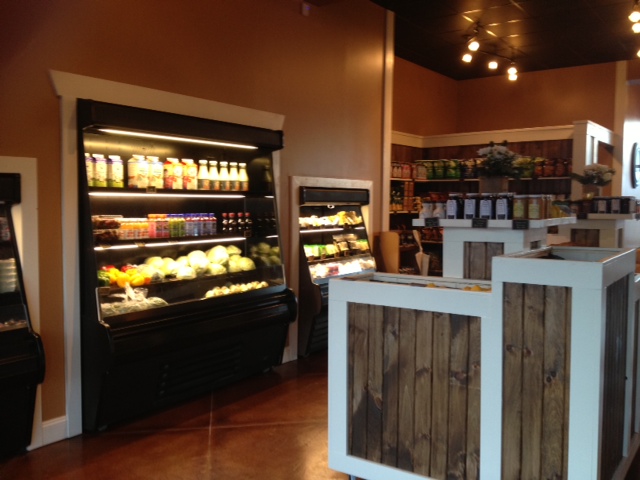 The Beehive -- I covered this new cafe/market in Danville, Indiana, a few weeks back. Not only does the Beehive have a wonderful selection of healthy, homemade soups and salads, they have a great small market full of local food items. The selection includes everything from fresh fruits and vegetables, local cheeses as well as local honeys and syrups. Be sure to speak to Beehive owner Betsy if there is something specific you are looking for.
2. Get Active & Lose Weight:
Living an active lifestyle is one of the best ways to prevent heart disease. The key to getting active is to chose something you love. I know that frigid weather isn't very motivating but there are a host of great options for you right here in Hendricks County!
Sky Zone -- Why not take part in an an exciting, fun workout for the whole family. Sky Zone, the new indoor trampoline park in Plainfield, Indiana, provides fun for everyone allowing the whole family to jump until their heart is content.
Move Fitness -- Many of us are aware of all the wonderful gyms & recreation centers we have in Hendricks County. Move Fitness, however, is a fitness company that comes to you! Offering personal training, group training and classes in several locations across Hendricks County, this locally owned business is a great way to get fit for your heart. I have taken several of their classes and my favorites include: cardio remix, kettle balls and zumba. The classes are great and are partnered with great nutritional information.
3. Stress Management:
Letting stress get out of control can be detrimental to your health. It is important to learn to cope with stress in order to lead a heart-healthy life. Stress relievers can be as simple as taking on a new hobby, perhaps knitting or crocheting at Nomad Yarns in Plainfield or hiking and enjoying nature at one of our wonderful parks. Some other great stress relievers include:
Laugh For Love at the Royal Theater: The Royal Theater in Danville is one of Hendricks County's greatest treasures. This Valentine's Day they are offering the "Laugh for Love" event. At just $10 a ticket, this show promises to be a laugh-filled, stress-relieving night. The show will present several well-known comics and will begin at 7:30 p.m., Feb. 14. Online advanced tickets can be purchased here.
Finer Things: Finer Things of Brownsburg is a great locally owned shop that features local arts & crafts as well as vintage antique items. Finer Things is a great place to go and relieve some stress (shopping right?) but they also offer some wonderful classes for those of you looking to start a new artsy hobby.
Have some more heart-healthy Hendricks County events or locations you would like to share? I would love to hear them, be sure to leave me a comment below. After all, together we are stronger.