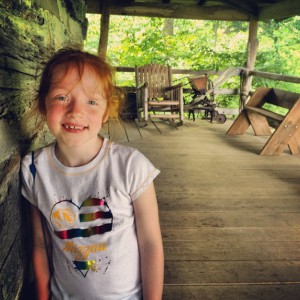 As a parent, there is nothing more exciting to me than watching my children explore, learn and have fun all at the same time. Young minds are like a sponge for knowledge. Excitement seeps out as they encounter something new. And it's even better when you can put 'feet to the pavement' so to speak and tie in what they are learning in the classroom or at home. Here are four educational excursions in Hendricks County that will do just that.
1. Avon Outdoor Learning Center
Nestled behind Maple Elementary School, this little gem is one of Avon's hidden secrets. Educational Coordinator Jennifer Davies welcomes not only school districts but home school and preschool groups as well as individuals to come and check out this 7-acre wonderland. Welcoming you to the Outdoor Learning Center is a cabin originally built in the 1840's and moved to the site in January 2000. The OLC is also home to an outdoor amphitheater, butterfly and milkweed garden, honey bee hives and even a soil erosion demonstration.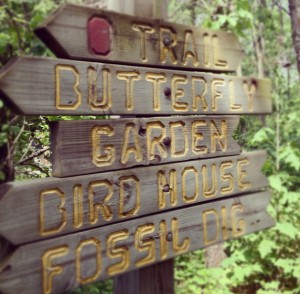 Hiking along the over two miles of trail through prairie, pond and forest, you are bound to run into critters and vegetation representing each. Davies hosts several Pioneer Days throughout the year for larger groups and has even begun a Family Nature Club that meets one Saturday a month. The next meeting will be from 9-11 a.m., April 19. The topic will be the Wonders of Spring. This free event is for all ages and would be a great time to come out and see what the Outdoor Learning Center is all about. You can find the
Avon Outdoor Learning Center
online. Be sure to click on the calendar for more information on the Family Nature Club as well as other events offered throughout the month. You can also follow them on 
Facebook
.
2. Hendricks County Historical Museum
A former sheriff's residence and county jail, the 
Hendricks County Historical Museum
includes many special exhibits and collections. Some of the artifacts on display date back to 1866. You can tour turn-of-the-century adult and children's bedrooms, a 1950's kitchen, a military room and of course the jail.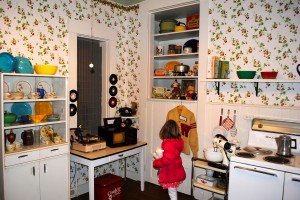 My daughter talked for days about all that she learned on her tour. From the children's bedrooms to the dolls and toys on display and even the jail, she learned so much. The Hendricks County Historical Museum is also a Second Saturday site on the 
Rural Routes to Main Street Cultural Trail
. They are open Sunday-Friday by appointment only and Saturday from 11 a.m.-3 p.m.
3. Pittsboro One Room School
You are invited to step back in time and experience a school day in 1892. What was life like with no electricity, running water or indoor plumbing? In a time with no cars, how did students get to school? And what about having no television or video games?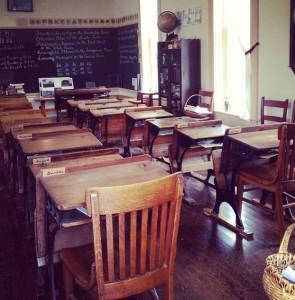 You will be encouraged to role play as a student at the school in 1911 and even dress the part if you wish in Victorian-era clothing while sitting at a desk reminiscent of that period. Whether you choose the full-day experience or just a couple hours, you and your group will have so much fun immersing yourself into the history lesson of what life was like back then. To learn more or to schedule your experience, visit the
Pittsboro One Room School
on the
web
.
4. Wilbur's Lincolwood Toy Store
Toys, toys and more toys. My children's play room is full. But as I walk the aisles of the regular big box store, the challenge is to find a toy that not only entertains but educates, too.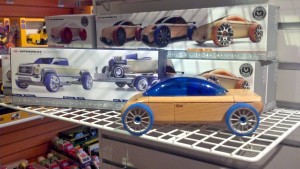 Well, look no further than
Wilbur's Lincolnwood Toy Store
in Brownsburg. Owner Wilbur Tague hand picks each toy on his shelves from all over the world. He looks for high quality developmental and educational toys. With popular brands like Melissa and Doug, Playmobil and more, stop in to play and find that special toy to bring home as your very own. Wilbur's Lincolnwood Toy Store is located at 285 W. Main St., Brownsburg. I have talked with many home school parents, and others looking for that fun, yet educational excursion for their children. Hendricks County definitely does not disappoint. Plan your next road trip or overnight getaway and marvel in the wonder as your children learn, laugh and play.