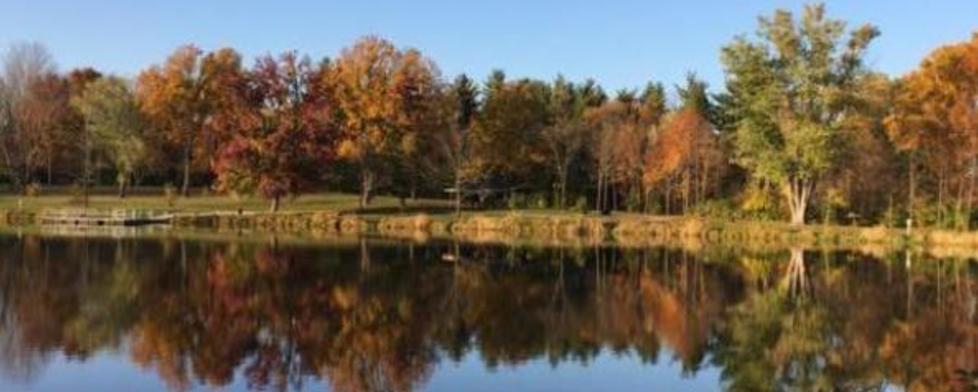 Hendricks County prides itself on offering a plethora of family-friendly fall happenings for both residents and visitors. This certainly describes our October running/walking events! All of them include fun family activities after the event and/or short fun run/walks for the kiddos.
Why not combine all things fall (i.e. bonfires, hayrides, Halloween costumes, pumpkin carving) with health and fitness activities? Celebrate the season with your family and join Hendricks County runners/walkers for four enjoyable fall events.
Let's start with one of my favorite events of the year, the Fall Colors Run!
1. Fall Colors Run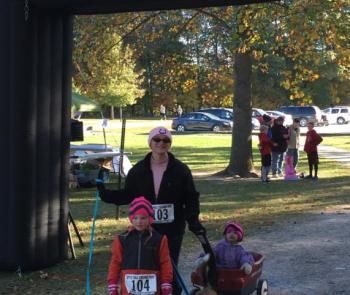 Participating in this 10K, 5K, or 1 mile trail run/walk is the perfect opportunity to experience Central Indiana's beautiful fall scenery. The popular McCloud Nature Park, 8518 Hughes Road, North Salem, hosts this event at 9 a.m., Oct. 22. As you run/walk alongside Big Walnut Creek, breathtaking views of fall colors surround you!  You will even be rewarded with Beasley's Caramel Apple Bar once you cross the finish line.
Don't forget to take advantage of family discounts! Families (up to 6) participate for $60. Also, kids run for free with 2 adult registrations. Proceeds benefit the Parks Foundation of Hendricks County. Click here to register. 
The McCloud Fall Colors Festival follows the run/walk and includes an apple cider press, s'mores, hayrides, pumpkin carving and many other family-friendly activities! Of course, the Prairie Maze is open for exploration, too. Both the festival and maze are free.
2. Avon Lacrosse Zombie 5K and Family Fun Run-Walk
Editor's Note: This event was cancelled after this story was published.
Enjoy another one of Hendricks County's beautiful parks, Washington Township Park, 115 S. County Road 575 East in Avon, by participating in this "spooktacular" event. It takes place on Oct. 15. The 5K begins at 5 p.m. and the family fun run-walk follows at 6 p.m. Costumes are encouraged! Click here to register.
3. Hendricks Regional Health Hallowellness 5K and Fair
Bring the family to this healthy, not so scary Halloween party at the Hendricks County 4-H Fairgrounds & Conference Complex, 1900 E. Main St., Danville. This event occurs the Saturday before Halloween on Oct. 29. The 5K run/walk and kids broom races begin at 10 a.m. Family discounts are available including $80 for a family of four, and kids broom races are free! The 5K course is contained to the fairgrounds property. Click here to register.
The fair is free and continues from 9:30 a.m. to 2 p.m. Kids can learn about healthy lifestyles through interactive booths and also enjoy hayrides, a bounce castle and can decorate pumpkins!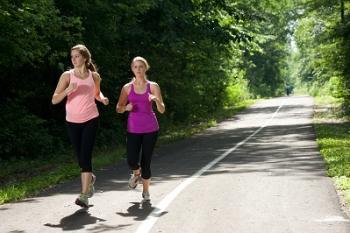 4. Drag Strip Dash Express
This is the perfect opportunity to run/walk on an iconic racetrack under the lights at Lucas Oil Raceway, 10267 U.S. 136, Brownsburg, and also help benefit the B&O Trail. Start your engine at 6:30 p.m., Oct. 29 for the 10K run and 5K run/walk. The Mini Dash (kids ages 10 and under) begins at 6 p.m. For more information and registration information, click here.
Mark your October calendars, grab your running shoes, and enjoy these fall, family-friendly, healthy events! Hope to see you staying fit in Hendricks County this fall season!