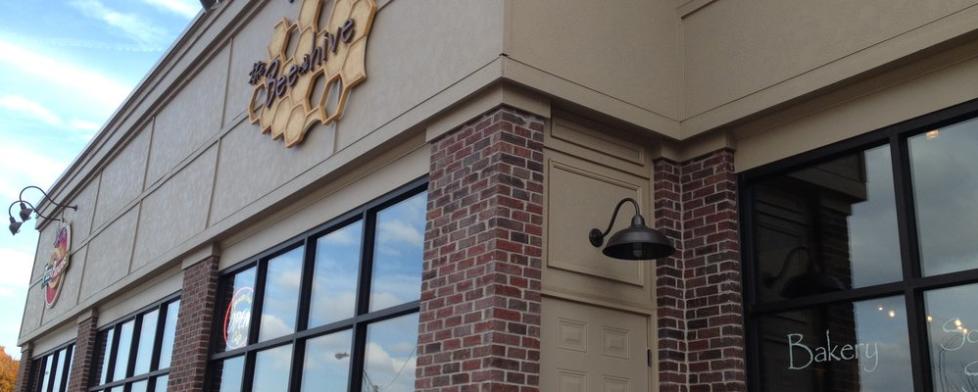 When the weather starts to get chilly, there is nothing more welcoming than a steaming cup of something to warm the bones. Whether you're a coffee drinker or not, Hendricks County is home to several businesses that are just waiting to warm your heart and soul while tickling your taste buds.
Located at 55 E. Main St., Danville, The Beehive has quite the menu of hot drinks to choose from. They offer a full espresso bar. With their latte, cappuccino or espresso choices, you can add a shot of their house made syrup, and with flavors like caramel, vanilla and peppermint, you can't go wrong.
They even offer a sugar-free vanilla syrup. Yum! The Beehive is proud to use honey as a more natural, healthier alternative to sugar whenever possible. And those honeybees sure do know how to sweeten things up.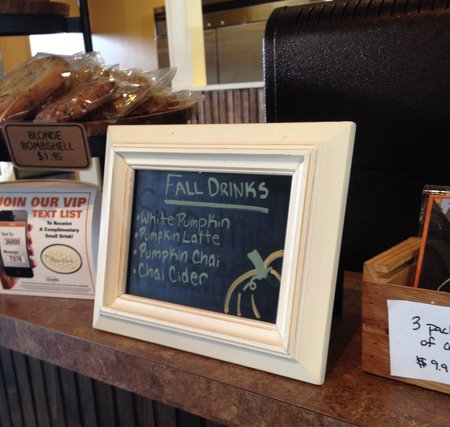 Their specialty drink array is impressive. For fall, they are featuring white pumpkin, pumpkin latte, pumpkin chai and even a chai cider.
The most popular drink on the menu is the Nutella Latte. The hazelnut flavor with a hint of cocoa goes down smooth and was a hit with my family. In fact, my kids kept sneaking sips.
In addition to coffee, The Beehive offers hot chocolate in several flavors as well as a tea bar. Choose from locally blended varieties including loose leaf or even a chai latte hot tea.
Be sure to try one of their delicious bakery items or even a good sandwich for lunch or browse their organic and gluten free market.
Whether you choose to sit at one of the quaint bistro tables or grab a seat on the comfy chairs around the fireplace, The Beehive will definitely keep you warm this winter.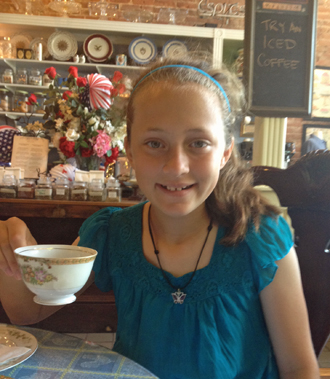 Sometimes the atmosphere can be just as good as the hot cup in your hand. Court House Grounds, located on the square in Danville, 65 S. Washington St., offers both.
Their most popular drink is their made-from-scratch hot chocolate. You can top it with marshmallows, whipped cream and even crushed peppermint if your heart desires. 
Court House Grounds also features one of my favorite drinks, a salted caramel mocha and will offer a hot apple cider very soon for the fall season.
And don't forget their notable menu featuring homemade soups, sandwiches and salads. Come on in and revel in this historic building and warm atmosphere.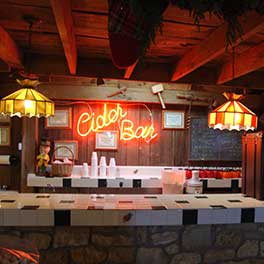 Did you know Beasley's Orchard features a Cider Bar including hot apple cider for your tasting pleasure?
Stop in and taste their award-winning apple cider pressed right on site. You can even take home a gallon or two to enjoy later. And for the little ones who may not like something hot, apple cider slushies are just as popular.
Of course you will not be unable to refrain from browsing the market featuring produce and goodies straight from the farm. A fun, family experience on a cool, crisp day awaits.
Sometimes the best place for me to be on a cold day, is in my own home curled up on the couch with a hot cup of coffee.
If you had the opportunity this summer to visit one of the many farmer's markets in Hendricks County, you may have noticed Arcane Coffee Co. offering their roasted whole bean coffee for purchase. Have I got a secret for you!
They have decided to open a coffee retail store in Danville. Located at 138 Marion St., this shop will feature their on-site roasted, whole bean coffee for purchase. Dudley Foreman, roaster and owner of Arcane Coffee Co. says that in a few weeks they'll also be open for you to stop in and try a cup, too.
You will not be disappointed with their delectably roasted whole bean coffee to enjoy in the comfort of your own home. They are open, but hours are sporadic for the next week or so, so be sure to follow them on Facebook for the latest updates on this new, exciting venture.