Here in Hendricks County we have plenty of pizza choices. With two young children and a picky eater for a husband, I'm positive we have tried them all. One restaurant we keep going back to is Rock Star Pizza in Brownsburg.
This locally-owned establishment got its name because its owner, Colby Matthews, was a Regional Music Promoter before joining forces with her husband, Ron, to start Rock Star and get back to their roots in Central Indiana. 
I finally sat down and thought about why we keep choosing Rock Star for our pizza-consuming needs.  Here are our 4 main reasons. 
1. Diverse Menu
No matter who you want to have lunch or dinner with, Rock Star has something on their menu that they will love. 
Have small children? Their kids menu includes macaroni & cheese and chicken fingers as well as personal pizzas. I love that I don't have to share. 
Have dietary needs? Rock Star starting offering a gluten-free crust years ago, and I have friends that will attest to it's yumminess. They also have vegan options with daiya cheese.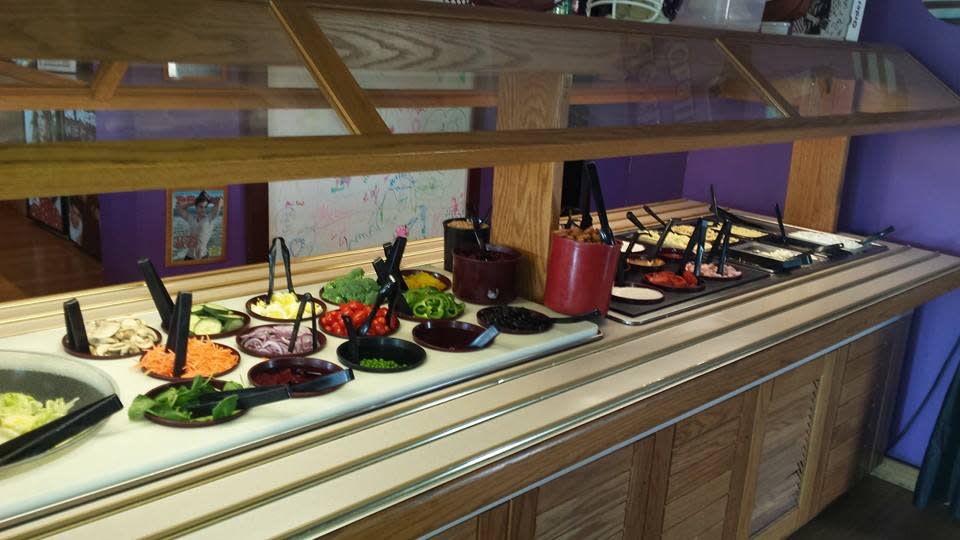 Have a short lunch break? Rock Star hosts many specials throughout the work week to get you in and out quick. Also during lunch they have a soup, salad, pizza buffet all ready for you so you don't have to waste your break with making tough decisions if you don't want to. 
Have a friend that doesn't like pizza? First off, you must really care for this person because who doesn't like pizza?  We'll just assume that he/she just doesn't want pizza at this meal.
Thankfully Rock Star has many other options like oven-baked subs, chicken wings (get the Kentucky Bourbon ones- I promise!), a variety of salads and fried appetizers like mozzarella sticks and jalapeno poppers. 
Do you like a challenge? Rock Star put Brownsburg on the map for food challenges. People from all over the U.S. come to try their competition:  Two people get 45 minutes to eat a 1-topping, 30-inch pizza. If completed, they get the pizza for free and each win a $25 gift certificate. Many have tried, few have succeeded. Which friend would you grab to attempt it?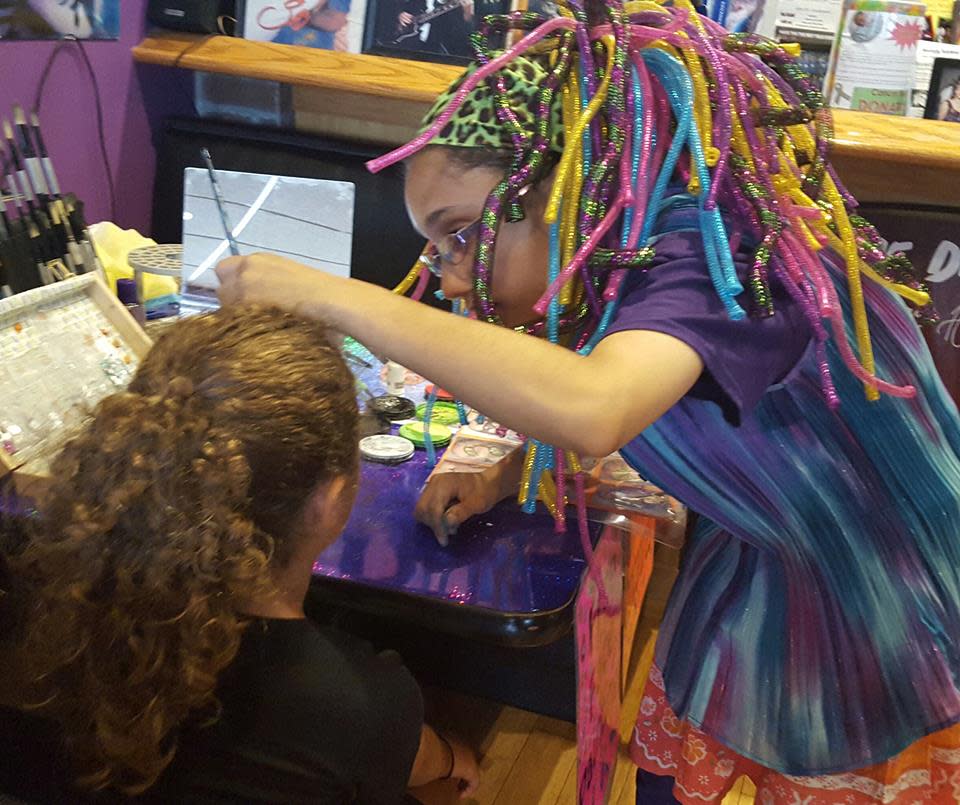 2. Community Events
Rock Star is more than a pizza joint. You can often find the local sports team inside celebrating a win, or a kid blowing out candles for his/her birthday. Two to three times a month they host painting parties for adults and children. These have become very popular since they include a good meal and a DIY painting to take home. 
Every Sunday is Kids Eat Free day. They also have a face painter in the restaurant for the kids during dinner every other Friday. The owners have two small children of their own and understand the challenges of dining out with kids.
3. Croutons
Don't think I am crazy for listing this one separate. They are that good. Often I order pizza and a salad from them just so I can request extra croutons. They make their own by frying their bread sticks and then add seasoning. You'll want to pile them high, just don't do it when I am coming in. I want there to be plenty for me. 
4. Giving Back
Although this one is listed last, it is my favorite. There are so many hidden stories about Rock Star's random acts of kindness. Often I will see someone post on social media how they are having a difficult time or for some reason can't leave their house; and Rock Star will surprise them with dinner. They often run a "Pay it Forward" contest on their Facebook page where people nominate someone that is doing good in our community and Rock Star picks a winner to get dinner on them.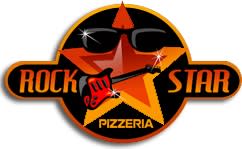 Businesses like theirs is why shopping local is so important, plus you get a fantastic meal out of it too! 
Restaurant Details
Rock Star Pizza
922 E. Main St. Brownsburg
(317) 858-1188
Menu (please note they are constantly getting creative with what they offer. I highly suggest asking about their specials.)