I don't know about you, but I've had enough of winter. I'm looking forward to warmer temps, which means more weekend and day trips for me.
On those trips, I always try and bring back a few souvenirs that represent the "local flavor" of the area I visited. I give these gifts to friends and family and save a bit for myself.
There are several places in
Hendricks County
where you can bring a signature item home with you. A jar of homemade pasta sauce, a loaf of bread, homemade candy and more. Here are five of my Hendricks County favorites (though there are many more).
Bread Basket Cafe & Bakery
What to pick up:
Homemade bread, cookies, granola, and pies.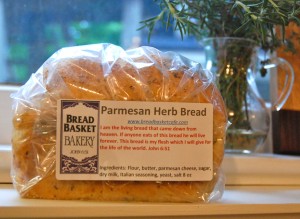 It's no secret that I'm a fan of this charming bakery and breakfast and lunch restaurant located a short drive from downtown Danville's historic Courthouse Square. If you find yourself missing homemade baked goods like grandma used to make, you'll want to stop here. I can't stop in without purchasing a loaf of their Honey Oat bread, a few cookies (there's always a good variety to choose from) and a bag of granola. Well, and a mini pie too!
Bread Basket Cafe & Bakery, 46 S. Tennessee St., Danville, (317) 718-4800.
Read more about Bread Basket Cafe and Bakery here.
Charbonos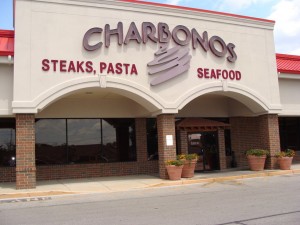 What to pick up:
Dipping Oil Is there anything as delicious as dipping a piece of warm bread into a flavored dipping oil? I think not. Did you know that Charbonos sells its signature dipping oil? Have an upcoming party or event? Pair this oil with a loaf of bread, and, believe me, you'll have friends for life. Small and large bottles of dipping oil are available. Charbonos, 128 N. Ind. 267, Suite 102, Avon, (317) 272-1900.
Read more about Charbonos here.
Confection Delights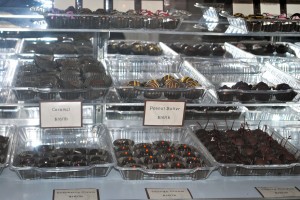 What to pick up:
Chocolate fans will rejoice at this gourmet candy store located in downtown Danville. Purchase a few boxes of chocolate treats to share. Looking for a non-chocolate gift? Purchase one of their
"Savor the Flavor"
 gift baskets which offer a variety of local foods from Hendricks County. It's a perfect gift for that hard-to-buy-for person or your friend or family member that enjoys a customized gift basket. Confection Delights, 57 S. Washington St., Danville, (317) 718-7060.
Read more about Confection Delights here.
Perillo's Pizzeria
What to pick up:
Pasta sauce I admit it. I have a bit of a pasta sauce addiction. I love to buy jars of pasta sauce for souvenirs. They make the best gift, paired with some bread or dried pasta.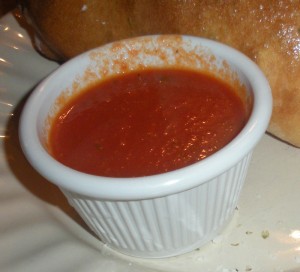 I even have my own internal cheat sheet of my favorite pasta sauces from different vacations. Hendricks County favorite Perillo's sells its sauce that you would swear comes straight from Italy. One taste and it will become one of your favorite pasta sauces. In fact, if you haven't tried this out-of-the-way, hidden gem, stay for dinner and then buy some sauce to go. Perillo's Pizzeria, 5 S. Broadway St., North Salem, (765) 676-4171.
Read more about Perillo's Pizzeria here.
Wyliepalooza
What to pick up:
 A pint of one of their fun flavors like Fat Elvis, Kitty Kitty Bang and Mint Avalanche. I have a few family members who adore ice cream and can't get enough of it. I know they would appreciate a few pints of Wyliepalooza's ice cream. It was even featured recently in 
Indianapolis Monthly's 
Swoon List. Read about it 
here
. Wyliepalooza, 1022 E. Main St, Brownsburg, (317) 350-2467.