If you are recently engaged and considering where you will have your engagement pictures taken, Hendricks County, Indiana, offers a wide variety of choices that will fit nearly every vision. Here I have outlined 5 popular options:  
1. Downtown Districts in Danville or Plainfield 
Danville and Plainfield both have cute, historic town centers that are perfect for engagement sessions. You can stroll along the streets and incorporate the historic architecture into your photos.
With a wide variety of options in each location, your photographer will be thrilled to photograph your engagement session here. You could even bring along some of your props to incorporate your personality into the photos, such as a vintage bicycle, like this couple did. 
2. Incorporate your Interests
Do you have a unique interest or talent? What if you incorporate that into your session?
If you are a race fan, Hendricks County is home to Lucas Oil Indianapolis Raceway Park. How fun would it be to incorporate your love of racing by having your engagement pictures taken on a real race track?
Lucas Oil Raceway in Brownsburg does allow photo sessions, but check with them to make an appointment and determine current fees and schedule.
3. Favorite Businesses that You Frequent
Do you have a favorite restaurant or coffee shop where you like to frequent or perhaps where you met? If your photographer is like me, I love to photograph your real relationship in your engagement session.
So, if you can be found sipping coffee for hours in a local coffee shop or you eat a local restaurant almost as much as you eat at home, then why not include those into your engagement session?
You should check with the local business ahead of time to see what their policies are regarding this. Often, they are glad to have you, but may ask that you come during a non-peak time and tag them when sharing the photos on social media.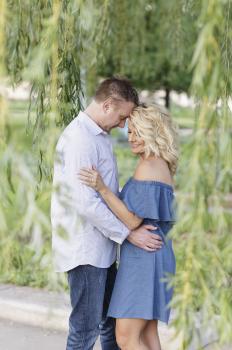 4. Local Parks
Hendricks County is home to so many great parks that are perfect for engagement sessions. A large majority of our engaged couples choose a park location for their pictures.
They provide a neutral but natural backdrop and allow for a variety of images. Check with each individual park for current events and policies before using the location.
5. Local Gardens, Orchards
Similar to parks, gardens and orchards provide a beautiful location for engagement pictures. Hendricks County is home to some fantastic gardens, nurseries and orchards, but my two favorite recommendations are Avon Gardens in Avon and Beasley's Orchard in Danville.
Both of these businesses allow engagement sessions for a small fee, and they must be scheduled in advance.