More than once in my life I have planned a weekend getaway solely based on the food at the destination. I love to try local restaurants when I travel. So, if you are like me and love foodie getaways, I have some places for you to check out in
Hendricks County
. All of the restaurants I have chosen are part of the
Rural Routes to Main Street Cultural Trail
, a self-directed, self-guided driving tour featuring more than 30 arts and cultural attractions in Hendricks and Morgan counties.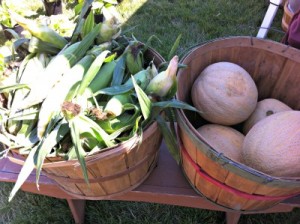 Farmers Markets
– I have to start off by mentioning the great farmers markets in Hendricks County. Right now is a great time to visit. I went to the Plainfield Farmers Market last week and was impressed by the wide variety of produce and baked goods available. In Hendricks County, you have several options.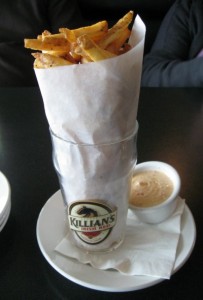 Black Swan Brewpub
 – 2067 E. Hadley Road, Plainfield – This brewpub in Plainfield not only makes great craft beer, they also have great food. One of my favorite sandwiches is their Reuben. It's like no other Reuben I have tried before. I also recommend getting an order of the Black Swan Fries. You choose your own toss and dipping sauce. My favorite is sea salt and vinegar toss with sundried tomato aioli for dipping.
Bread Basket Cafe & Bakery
– 46 S. Tennessee St., Danville – Looking for a great breakfast or lunch? This is the place.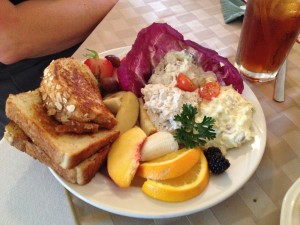 They prepare everything in house. They buy organic produce whenever they can from a local grower. They make all their soups daily. They also bake their own pies and cakes.  I love the atmosphere inside The Bread Basket. Inside an old house, I always feel cozy there.
The Porch
– 2411 E. Main St., Danville – This tea room and café is housed inside an 1856 schoolhouse. Boasting more than 40 flavors of teas, each pot is brewed to order.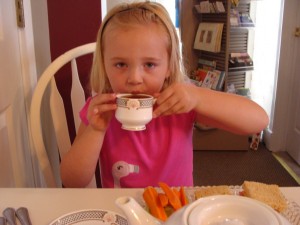 But tea is not the only star at this tea room. Their menu is made from scratch. Even their bread is made from scratch with flour they mill themselves. You can also do a little shopping while waiting for your lunch. The walls are lined with books, tea pots and gift items for sale.
Perillo's Pizzeria 
– 5 S. Broadway St., North Salem - You know you are going to get authentic Italian food when your food is prepared by a chef from Palermo, Sicily. Whether it's pizza, pasta or salad, you can't go wrong. Perillo's is housed in a renovated 1890s building and has a great outdoor patio. I hope this inspires you to take a foodie getaway to Hendricks County.