It's time for the NFL playoffs! The Indianapolis Colts shocked the world by getting into the postseason just a year after that 2-14 dumpster fire of a season, and NOTHING is going to stop me from watching that game against the Baltimore Ravens Sunday! (I'm also a huge fan of the Seattle Seahawks, so my Sunday plans are completely full after church.)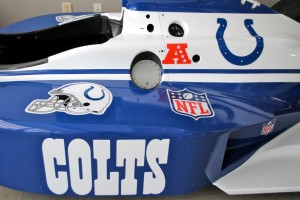 There are, I suspect, one or two Hoosiers who also have some interest in a college football game being played on Jan. 7. It's Alabama against some team from northern Indiana for the BCS National Championship. I want to say Notre Dame, but that can't be right. They haven't won a national title since Ronald Reagan was president. At any rate, there are going to be some people in and around
Hendricks County, Indiana
, who are looking for a place to watch these and other games. Nothing against the chains, but I've come up with five, great locally-owned places to watch football. (Smoking is allowed at each location unless otherwise noted.)
CJ's Bar & Grill - Located at 81 N. Washington St. in Danville, CJ's has TVs, cheap drinks, good food and pool tables if things aren't going your way in the game, and you need a distraction. For more information, click here.
Legends Pub & Grill - Legends is located at 1100 N. Ind. 267 in Avon and is a spacious place to watch football. They also have several pool tables, video games and an especially interesting electronic game where people slug a punching bag as hard as they can. It's always amusing watching the young bucks trying to impress the girls. For more information, click here.
Sidelines Sports Pub - Sidelines sits at 9283 E. U.S. 36 near the Avon Walmart. As their name might suggest, they focus on sports and do it right with 19 big screen TVs throughout the place. They also have pool tables and video games and a wide variety of draft and bottled frosty malted beverages. For more information, click here.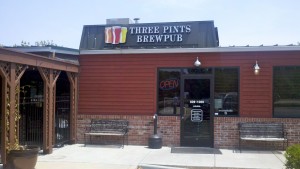 Three Pints Brewpub - Three Pints at 5020 Cambridge Way in Plainfield, is located just north of the Plainfield interchange at I-70. They have TVs all over for easy football viewing, and they also brew their own beer there, so you can try something unique. My personal favorite: the Beatnik Blond. Check out Three Pints and find your own favorite. If you like to enjoy the game without smoke wafting through the air, this is the place for you as it is the only location on this list that prohibits smoking throughout the building. For more information, click here.
Tripp's Bar & Grill - Tripp's, 1430 N. Green Street, Suite L, in Brownsburg, is just north of I-74. They have five huge plasma TVs to watch football, so there's not a bad seat in the house. Their hot wings are delicious, but my favorite is their giant tenderloin sandwich. For more information, click here.
I know I've missed some. Let us know where you like to go in Hendricks County to watch the big game in the comments section below?