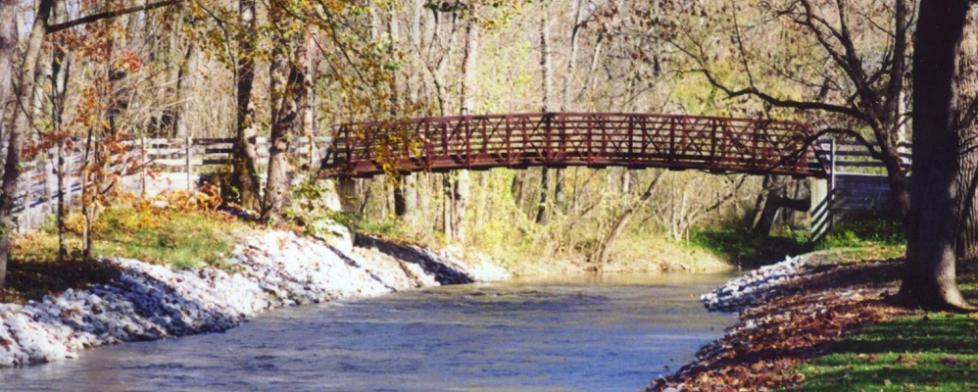 My favorite season of the year is here, and as autumn takes hold of Hendricks County, fall foliage bursts into all sorts of radiant shades of color.
There are a ton of things to do in the fall in Hendricks County, and this is the time of year when I really like to coordinate outdoor family activities with places where I can see the foliage colors that I love. 
To paraphrase a song from "The Sound of Music," here are a few of my favorite fall foliage things:
Sodalis Nature Park
Sodalis Nature Park, located at 7700 S. County Road 975 E. on the southeast side of Plainfield, features 210 acres of mature trees, most of which are already bursting with autumn colors. There are 3.5 miles of hiking trails at Sodalis, ranging from 0.1 miles to 1.2 miles in length.
In case you need an excuse to go: Sodalis Nature Park is named for an endangered Indiana bat, and this Saturday, Oct. 11, they are hosting a free bat house build for all ages from 11 a.m. to 1 p.m. Registration is required, so be sure to call (317) 718-6188 to get signed up.
Ellis Park/Blanton Woods
Ellis Park and Blanton Woods are neighboring facilities in Danville, that are chock-full of mature trees. I live in Danville, so I spend a ton of time at Ellis Park with my kids, enjoying the Playscape playground, the walking and biking trails, the picnic areas and more. 
Blanton Woods Nature Park is a 73-acre area of lower floodplain, upland forest and open meadows and is a spectacular location for weddings, family photos and just taking in the autumn scenery.
In case you need an excuse to go: With all the trails, playgrounds and shelters, Ellis Park is the perfect location for a fall picnic if you are visiting Danville to check out the Scarecrows on the Square, Haunted Hargrave Hall or the Indiana Short Film Festival.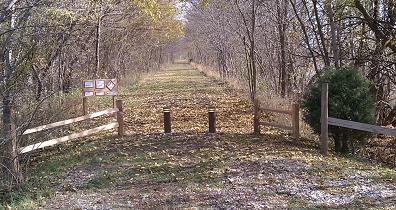 Vandalia Trail
I explored the three-mile-long Vandalia Trail between Amo and Coatesville earlier this summer, and one of my favorite parts of it was the near-constant canopy of trees that surrounds you as you walk. Now that those trees are turning colors, the experience is breath-taking.
In case you need an excuse to go: The Town of Coatesville is hosting a scarecrow contest beginning Oct. 19. Enjoy the scenic walk or bicycle ride from Amo to Coatesville and then check out all of the creativity along Scarecrow Row in downtown Coatesville.
Arbuckle Acres Park
Arbuckle Acres Park, 200 N. Green St., in Brownsburg is 68 acres of mature trees, picnic shelters, playgrounds, basketball courts, a walking bridge, Carmony Fountain and more. It's definitely the go-to place for fall foliage in the Brownsburg area.
In case you need an excuse to go: Brownsburg Parks and Recreation is offering hayrides through Arbuckle Acres Park for a different and fun way to enjoy the fall foliage. To sign up for a hayride, visit their website.
McCloud Nature Park
You can't find any better fall foliage in Hendricks County than what you'll find at McCloud Nature Park, 8518 Hughes Road, just outside of North Salem. In fact, you'll be hard-pressed to find better fall foliage anywhere in the state of Indiana.
McCloud Nature Park boasts 232 acres of woods, glacial ravines, prairie and creek, plus it offers 6.5 miles of hiking trails around the facility -- ideal for enjoying the autumn leaves. Ranked one of the Top 10 Best Fall Foliage locations in Indiana, McCloud Nature Park never disappoints.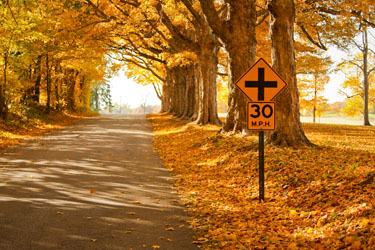 Insider tip: Drive to McCloud Nature Park by taking Highway 236 out of Danville and enjoy excellent fall foliage on your way to the park. 
In case you need an excuse to go:  McCloud Nature Park is hosting a free Fall Festival from 11 a.m. to 4 p.m., Saturday, Oct. 18, offering families the chance to make and taste fresh-pressed apple cider, participate in a scarecrow-building contest, navigate the prairie maze and enjoy the fall colors.
There are plenty of other places in Hendricks County to see spectacular autumn colors, in addition to those that I've listed.
Please share your favorite spots in the comments section below.