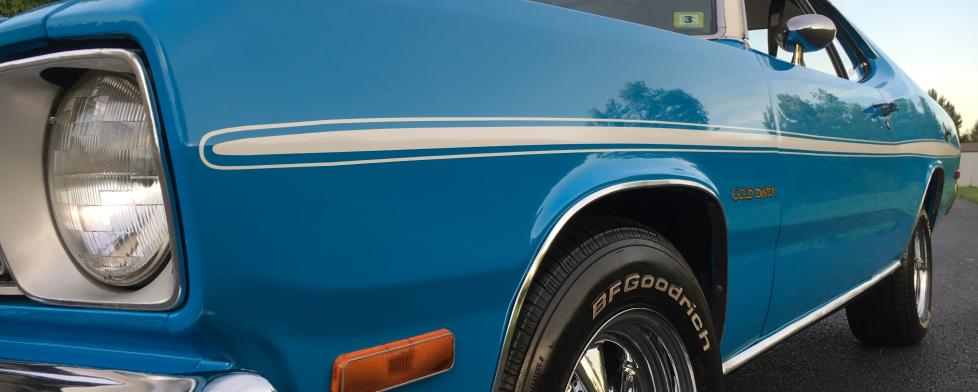 If you're looking for something fun to do with the whole family, be sure to put the Cruis'in In Coatesville Car Show & Street Fair on your calendar on Saturday, July 21 in Coatesville, Indiana. This small-town festival screams Americana especially on this special weekend each year.
If you have never been, here are five reasons you'll want to attend:
The Vehicles
You'll find up to 200 different vehicles lining the downtown streets of Coatesville.
If you own a unique vehicle, it's recommended to register online as soon as you can. The show is open to all years, makes and models of cars, trucks, motorcycles, planes, boats, helicopters, race cars, tanks; you name it.
Registration is $20 for car entries, or just $15 with 4 or more items contributed to the food pantry. To register, click here. Admission is free for spectators.
The Dash Plaques and Trophies
Event organizer Steve Schultz spends months creating handmade trophies.
This year there will be a total of at least 49 trophies that will be awarded at the car show. 
The Food
The Coatsville Volunteer Fire Department will serve breakfast before the event from 7-9:30 a.m., and members of the Coatesville United Methodist Church will serve grilled items such as burgers and ribeye sandwiches during the event. 
The Fun
In addition to the car show, there will be many other activities to enjoy including car show Bingo, a poker walk, a pocket park, a silent auction, vendors and more. 
The Live Music
Rock and roll band Pack of Chihuahuas will be on stage during the show starting at 10 a.m. and wrapping up at 1:45 p.m. If you're a fan of classic rock bands like Journey, Bob Seger or Tom Petty, you'll want to check them out.
Cruis'in In Coatesville
When: Saturday, July 21 with a rain date of July 28.
Time: Registration, 7-10 a.m.; Car Show, 10 a.m.-1:45 p.m.; Awards, 1:45 p.m.
Where: Downtown Coatesville, Indiana.