The Hendricks County Historical Museum is located just off the Downtown Danville Historic Square in Central Indiana. I have toured the museum multiple times, and each time I learn something new or find a new hidden gem.
When I started my research of the museum, I reached out to Deanna Hindsley, one of the museum's board members, to get a few more details. I have created this list from my own experiences and from her feedback.
1. It was Once an Old Jail & Sheriff's House
It served as the residence for Hendricks County's sheriffs and their families from 1866-1974, all the while with the county jail on a lower level.
The jail is my favorite part of the museum. When you walk through the heavy doors leading into the cold, dimly lit cells, you know immediately it is not a place where you would have wanted to spend any time.
It has two sides -- a smaller side with fewer cells for female prisoners and the larger side with more cells that housed male prisoners.
I always find it fascinating that the sheriffs' families lived in a house connected to the jail. They would make food for the prisoners and hand it through an interior window to the guards.
Can you imagine that living arrangement, sharing your home and food with prisoners?
2. It's the Perfect Place for Children & Adults to Learn About History
Just being inside its wall provides a great history lesson for kids who are currently homeschooled, taking part in e-learning or just for a fun outing.
School children love the jail. Where else can they get the up-close feel of that part of history?   
It is not just for kids though. Guys are really interested in the military room. Artifacts displays go back to as early as the Civil War.
Most of the museum replicates the furnishings that would have been common in a home in the late 1800s, except for a second kitchen decorated to replicate the mid-1900s to show how kitchens have evolved.  
During public hours, a docent roams the museum to answer questions and help educate visitors about specific pieces and their history.
I love to explore the museum on my own, but I really prefer to have one of these guides there to tell me interesting facts about the pieces and what life was like for those who lived in the house.
3. There is Always a Reason to Visit
There are two rooms with rotating exhibits each year, so there is always something new to see.
New this year is Making History Through Music featuring local musicians from Hendricks County and the state. The exhibit features instruments for hands-on experiences as well as well as artifacts visitors can listen to.
They've also added hand cutouts this year next to items on exhibit to let visitors know it is an item they can interact and play with as a hands-on experience.
They also do a great job of doing visual stories on Instagram at @hendrickscountymuseum.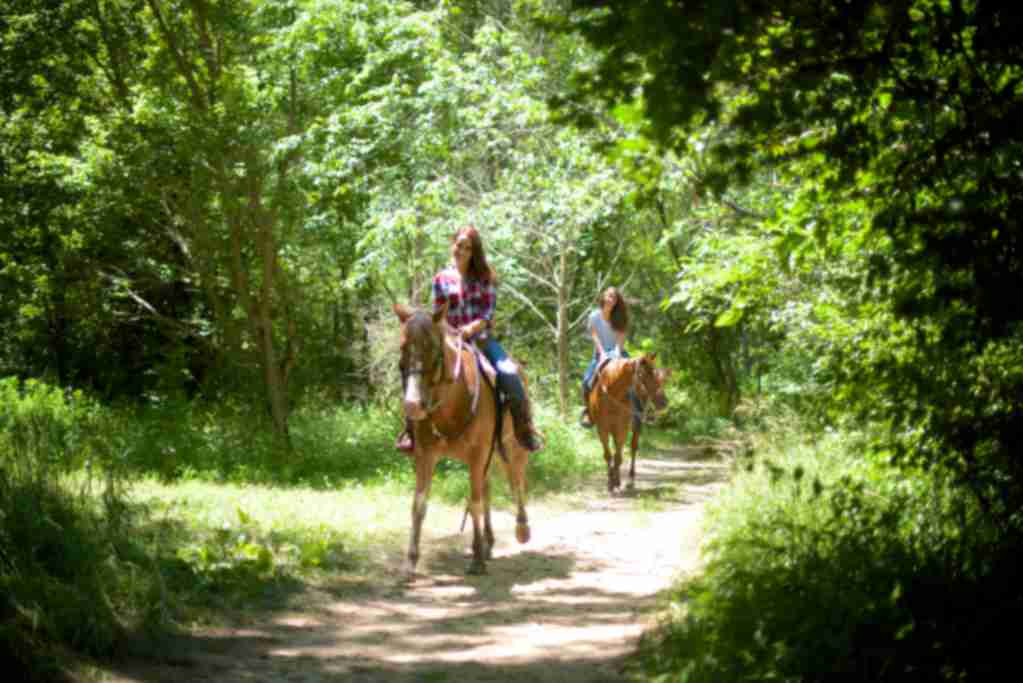 Stay Updated!
Sign up to receive the Weekly Insider or Monthly Planner newsletters for events, things to do, discounts, insider info and more!
4. Did You Know Danville was Once Home to a College?
The museum boasts a room dedicated to Central Normal College, which called Danville home from 1878-1946 before becoming Canterbury College from 1946-1951.
This training school for teachers once boasted more than 75,000 students. You can learn more about its history in the museum.
The room has a collection of yearbooks, pictures, clothing and other memorabilia that once belonged to the school, former students and professors.
Once you learn more about the school at the museum, you can walk just a few blocks to the historic building that once was home to the college, Hargrave Hall.
Some claim this building may be haunted and you can read more about it at Real Ghost Stories: Five Haunted Legends of Hendricks County.  
5. The History, Stories Behind the Museum You Cannot See
When you walk between the two kitchens, you can see a spot in the wall with hand prints and multiple layers of wallpaper. It is the perfect place to see the many layers and years the house has.
I asked Deanna what her favorite part of the museum is, and she said, 'I love the parlor because it tells so many stories. I see it as the gathering place for the family and guests.'
I agree. When you walk into every room in the museum, you can see some of the stories, but you can also feel them.
Can't wait to see the museum in person? Here's a 360 Tour to give you a sneak peek!
About the Museum
Hours: The museum is open Fridays and Saturdays from 11 a.m. to 3 p.m., March through December. They love having groups in for private tours, which can be scheduled at any time. 
Address: 170 S. Washington St., Danville, IN 46122
Phone: (317) 718-6158