When summer comes, occupying my kids attention is always a challenge. Without the distraction of school, my kids get bored quickly, and they always want to know, "What are we going to do today?" If we don't find something fun to do, chaos ensues.
Whether you are local to Central Indiana, or you're visiting for a summer getaway, you'll find lots to do with your kids. Here are some of my favorite places to take our boys and wear them out...I mean, give them a fun day!
Splash Island
One of the best places to spend a summer day is at Splash Island Family Water Park. There's something for everyone, including slides for the thrill seekers and a lazy river for those looking to relax. There's also lap swimming, areas for little ones and diving boards. A rainy day won't slow down your fun, either; Splash Island also has an indoor area that is open year round.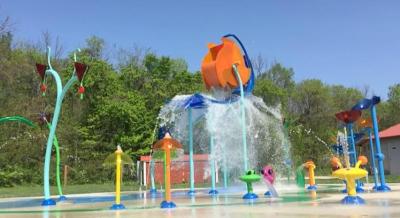 Local Splash Pads
Another great way to beat the heat with kiddos is at one of the local splash pads. Washington Township Park in Avon has a fun splash area for kids, and the splash pad at Williams Park in Brownsburg is absolutely gorgeous. After we have fun getting wet, my kids like to dry off by climbing all over the nearby playground. These locations are great for very young children and older kids as well.
Sky Zone Trampoline Park
Plainfield's Sky Zone is a great place for your kids to get their bounce on! Sky Zone is an indoor trampoline park that provides hours of fun for kids -- and is an excellent way for them to burn off energy! And Sky Zone isn't just for kids; adults can jump in and get a great workout. Younger children can play safely in the Sky Zone Foam Zone.
Hot Skates
Growing up in Avon, I spent many weekends at Great Skates. These days, Hot Skates in Avon is the place to go, and it's just as much fun as I remember. The facility is clean and totally up-to-date. They have skating almost every day, and on Tuesdays you can skate for $2. There's also an arcade for kids who aren't into skating. Hot Skates brings roller-skating into the 21st century, and it's an enjoyable way to spend a day with the family.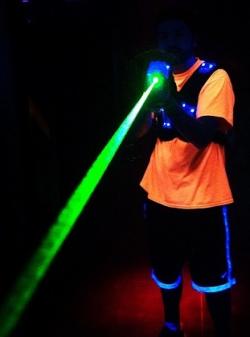 Xtreme Lazer Tag
My two sons are very close in age, so arguments between them are a daily occurrence. Xtreme Lazer Tag in Avon provides a great solution to sibling rivalry, and it's also a fun time for the whole family. Kids can battle for supremacy in a safe and exciting environment, or team up against mom and dad. The lobby has plenty of arcade games, and there's also a concession stand.
These are just a few of my favorite places to spend a day with kids, but I highly recommend checking out the family fun page on the Visit Hendricks County website for even more great ideas. There's no shortage of family fun in Hendricks County, and no matter where you go, you're sure to have a great time building memories with your kids!