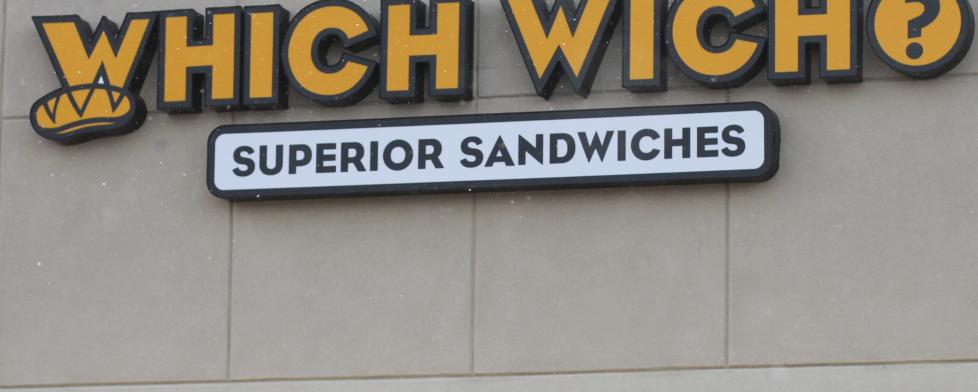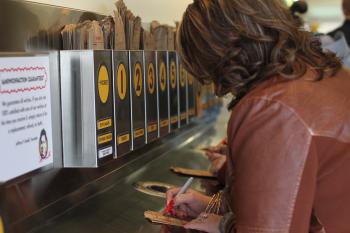 I am always excited when a new restaurant opens in Hendricks County. When I heard Which Wich opened a new location in a strip mall in front of Dick's Sporting Goods at 10445 U.S. 36 in Avon this month, I knew it was something I had to try.
After checking it out with my family recently, I told my husband Which Wich is definitely one of my favorite lunch spots now. Here's why:
The Ordering System
Ordering is so easy at Which Wich. There is a menu posted on the wall, and underneath the menu is a selection of several paper bags (the one you choose will eventually hold your sandwich). Each bag corresponds with the type of sandwich you want (turkey, chicken, beef, veggie, etc.).
After you select a bag, you use a marker to specify the toppings you want, plus whether you want a drink or chips to go with it. After you're done, you hand your bag to the cashier, pay, and then sit and wait for them to call your name.
The Sandwiches
Of course, in order for this restaurant to earn my seal of approval, the sandwiches had to be good. And you know what? They really are!
I chose the Philly Cheesesteak sandwich with sauteed mushrooms and onions and provolone cheese, and it was really good! It was the perfect temperature, the bread was toasted just right, and the steak was very flavorful.
My husband got the Buffalo Chicken sub and said it was really good, as well. Which Wich has a huge variety of Sandwiches, including Turkey, Ham, Beef, Chicken, Seafood, Vegetarian, and Italian selections. They even have breakfast sandwiches! For a full menu, go to the Wich Wich website.
The Kids Menu
Which Wich has a great menu for kids. Each kids meal is $5, and you can choose between a ham, turkey, or roast beef kidswich, a "pizzawich," peanut butter and jelly, grilled cheese or ham, turkey, or roast beef rollups. Kids meals also come with apple slices, carrots, a choice of drink and yellow chocolate candies.
The Low Carb Options
Most days, I try not to go overboard on carbohydrates, so I love when restaurants offer low carb options. Wich Wich offers most sandwiches in a bowl or "lettucwich," in addition to their white or wheat bread options. So if you need a great low carb meal, Which Wich has options for you.
The Shakes and Desserts
To get the full experience, I decided to order a chocolate shake to go with my sandwich. The shakes are all made in a blender right there on the spot, and boy are they good! Which Wich also offers Oreo, strawberry, vanilla, banana and pineapple shakes. The restaurant also carries other dessert options, including brownies, wich krispies, ice cream cookie sandwiches and cookies. Yum!