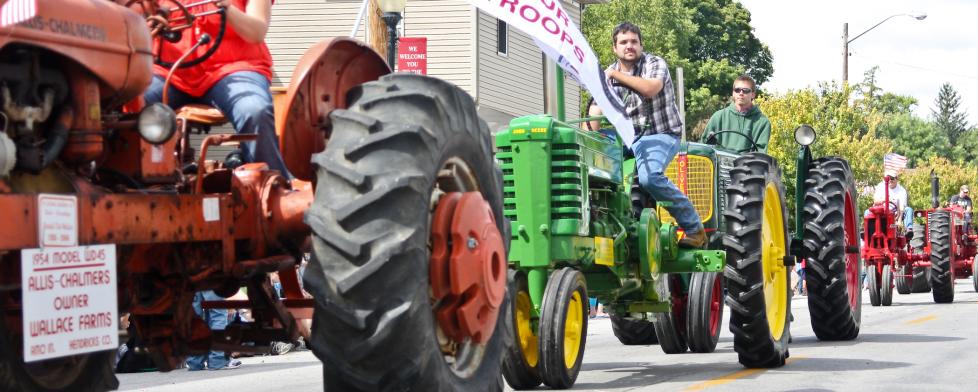 Sometimes it is nice to think and dream about those slower days when life seemed so much easier. But why fantasize when you can experience them during North Salem Old Fashion Days in Hendricks County on Labor Day weekend.
This great annual event has became known as one of the greatest festivals in Hendricks County and a great introduction to the fall festival season. I remember attending this event as a little girl and loving the atmosphere. Now many years later, I still treasure those memories with my family.
What follow are 5 insider tips to make the most of this wonderful, small-town festival: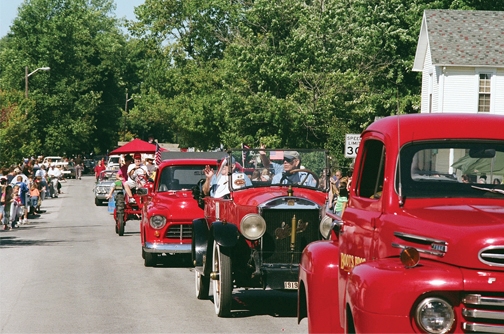 1). Must-See Events: Make sure when you are looking at this year's schedule, you pay special attention to the pet parade, car show and bed race. Yes, you heard me right...a bed race right down Pearl Street! All are must-see attractions that many people wouldn't expect. In addition, the traditional parade at 11 a.m. on Saturday may be a little more obvious as a must-see event as it is the largest parade in Hendricks County. 
2). Plan Ahead: Next to scheduling your day, parking can be the next biggest intimidation factor for a first timer at events such as these. No need to fear, we have you covered. Free parking is available along Nebraska and California streets. Paid parking at a reasonable rate can be found at the Line Shack Liquor store, 11 S. Main St. Not easy for you to walk long distances or have tons of stuff to carry from your kiddos like me? Old Fashion Days provides shuttle rides all weekend for just 50 cents.
3). Go on a Treasure Hunt: Aside from the Old Fashion Days festivities, treasures can be found all over North Salem by way of yard sales or in some of the great shops found in town. Many locals will have not only yard sales but handmade items for sale, and the shops will all be open for the big weekend. If you are in the market for any antiques, you won't be disappointed.
4). Come Hungry: When I think of the old-fashioned days, I think of days spent in my grandma's house watching her make homemade pies, noodles, mashed potatoes and more. What could be better? That generation really knew how to cook! Old Fashion Days does a great job of reviving these culinary delights with some great food selections. Be sure to attend the pork chop dinner, or make a breakfast date on Monday at the United Methodist Church on Pearl Street for their smorgasbord breakfast. Want to try your hand at the old-fashioned cooking? Why not enter grandma's pie recipe into the pie contest.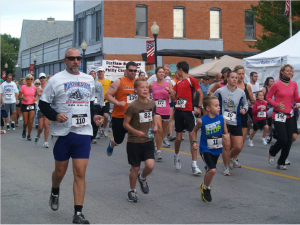 5). Get Fit: After eating all that good food, why not enter the 5K walk or 10K run. This great addition to the event is a nice way for the whole family to gather and participate in a fun activity together. Make plans now to participate by registering here. There is so much more that makes this event great that I didn't have time to mention. Visit the North Salem Old Fashion Days website for more information. Oh, don't forget your camera to capture those memories and enjoy your step back in time...I know I will!