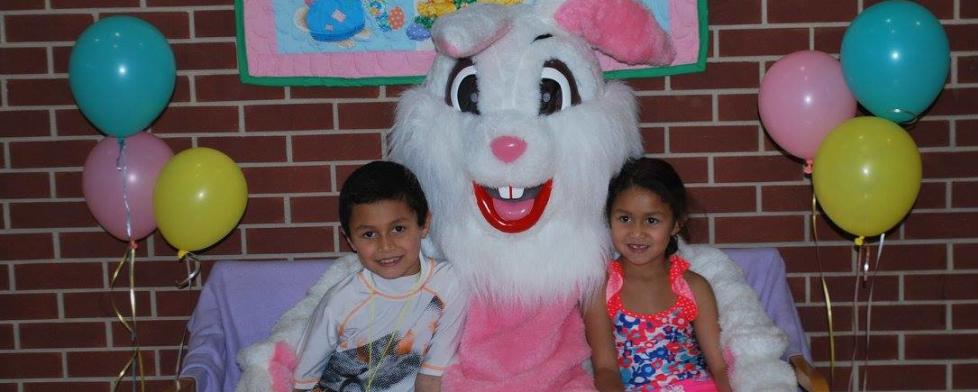 Easter is April 21, and with it comes a wide variety of opportunities to hunt for Easter eggs in Hendricks County, Indiana. And as you will see below, we like to take this traditional favorite and kick it up a notch here.
We have hunts that involve a petting zoo, eggs dropping from a helicopter, diving underwater for eggs, finding camouflaged eggs in the woods and racing rubber ducks.
Check out these five unique Easter egg hunts in Hendricks County (all are free to attend):
Easter Egg Hunt & Family Fun Day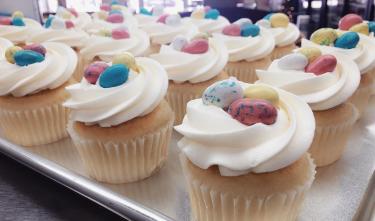 Bring your entire family to the Easter Egg Hunt and Family Fun Day at Arbuckle Acres Park in Brownsburg on Saturday, April 13, from 9:30 a.m. to 12:30 p.m. 
This year's event -- presented by Brownsburg Parks & Recreation, the Town of Brownsburg and Hendricks Regional Health -- includes a huge Easter egg hunt with more than 14,000 eggs, bounce houses, Nine13sports Bike Station, carnival games including a cupcake walk with The Hayloft cupcakes, Olivia's Oinking Party Pals petting zoo and games and food trucks including Lazy J's Kettle Corn and Brozinni Pizzeria.

The egg hunt is divided into four age groups: 2 and under, 3-4, 5-7 and 8-12 years. Photos with the Easter Bunny and family fun activities start at 9:30 a.m. The egg hunt begins at 11 a.m.
For more information, click here.
Helicopter Egg Drop
New this year, the Main Street Vineyard Church and the Plainfield Chamber of Commerce will host a Helicopter Easter Egg Drop at the Al & Jan Barker Sports Complex in Plainfield on Saturday, April 13 at 11 a.m.

The Easter Bunny will be present during the event and ready for your photo opportunities. In addition to the Easter Bunny and Egg Drop, there will be bounce houses and face painting!

Can you find a golden egg? Every child will have an opportunity to find a golden egg once it is dropped from the sky; those who find one will turn it in for a special prize.

Arrive early, because a tremendous turnout is expected. The first 1,000 kids will get the opportunity to collect eggs. (In order to encourage an exciting and memorable experience for all, participation will be limited to the first 1,000 kids.)
For more information, click here.
Easter Eggstravaganza
Plainfield Parks & Recreation hosts its annual Easter Eggstravaganza underwater egg hunt at the Richard A. Carlucci Recreation & Aquatic Center in Plainfield on Saturday, April 20, beginning at 10 a.m. Have the kids' photo taken with the Easter Bunny from 10 a.m. to noon, and complete a craft before the underwater hunt begins at 11 a.m.
The event offers three separate times for different age groups:
5 & under: 11 to 11:10 a.m.
6 to 10: 11:15 to 11:25 a.m.
11 and up: 11:30 to 11:40 a.m.
For more information, click here.
Eggstravaganza at McCloud Nature Park
Another unique egg hunt takes place at McCloud Nature Park outside of North Salem on Saturday, April 20, from 11 a.m. to 3 p.m.
Eggstravaganza is not your average backyard egg hunt! Hendricks County Parks & Recreation park naturalists have hidden camouflaged eggs filled with nature clues along two of their family favorite trails. Each trail has a different level of difficulty, meant for different age groups. The clues tucked inside each egg will help you answer questions on your scavenger hunt sheet.
Find all the answers and turn in your worksheet at the Nature Center to claim your prize!
For more information, click here.
Easter Egg Hunt and Rubber Ducky Race at Ellis Park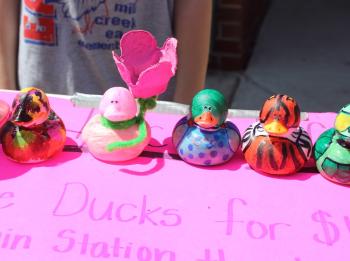 The Kiwanis Club of Danville and Danville Parks & Recreation host their annual Easter Egg Hunt at Ellis Park in Danville on Saturday, April 20, at 10:30 a.m. for kids ages 2-9. Photos with the Easter Bunny begin at 10:30 a.m. in the Train Station, and egg hunts for three different age groups begin at 11 a.m. 
A few lucky hunters will find eggstra-special eggs that contain prize tickets! Children will be split into three groups (2-3, 4-6 and 7-9). All children must be accompanied by an adult. 
Immediately after the egg hunt, race a rubber duck down the creek at Ellis Park during the Rubber Ducky Race! Ducks are available for purchase in advance at the Danville Athletic Center located at 49 N. Wayne St. for $1 each. Decorate your duck and then see if it wins a prize!
For more information, click here.
BONUS: Business Easter Egg Hunt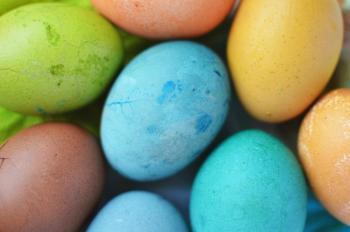 Eggs filled with coupons from participating Danville businesses will be hidden around the historic Hendricks County Courthouse Square (including on Courthouse property as well as inside those businesses) in Danville from April 15-19 for the annual Business Easter Egg Hunt.
The eggs will contain special discounts or other unique opportunities (sorry, no candy!) for the finder. This is especially for the "big kids" at Easter.

Participating businesses include:
The Locker Room
Paisley Peacock
Smokey Fireside Creations
Watermelon Patch
Eggs hidden outside will be replenished every night to keep the fun going all week! Come circle the square and see if you can spot an egg and get a deal! 
For more information, click here.
Even More Easter Egg Hunts
For a complete list of Easter activities in Hendricks County, check out the Visit Hendricks County Events Calendar, where you'll find all sorts of ways to celebrate the holiday.
Happy Easter from all of us at Visit Hendricks County!