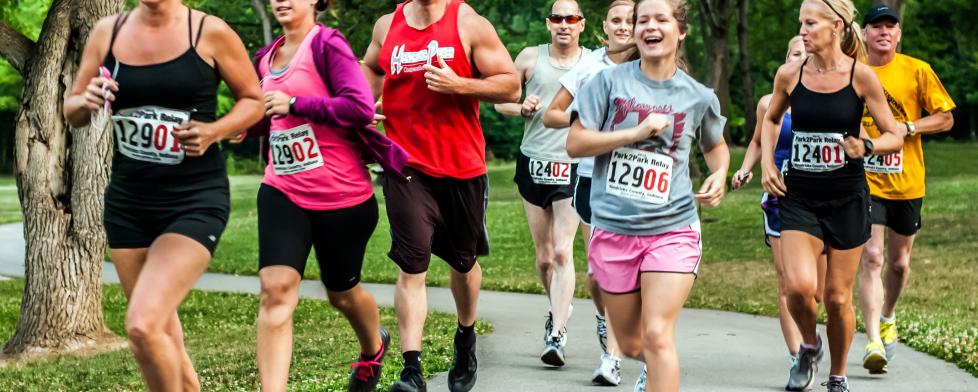 Hendricks County offers several upcoming opportunities to exercise, stay healthy, and donate to some very worthy causes. Events are suitable for all ages and abilities! Whether you are a triathlete, runner, walker or fitness dancer, we have an event for you!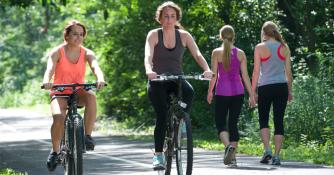 Here is a run down of Hendricks County's upcoming health and fitness events.
Healthy Kids Day
Bring the kiddos out to the Hendricks Regional Health YMCA, 301 Satori Parkway, Avon, this Saturday, April 29.
This event promises fun, fitness, bounce houses, and health-focused booths and activities. This event is open to the community and free! Come out anytime between 11 a.m. and 1 p.m.
Try Tri Indy
This early season triathlon is perfect for both novice and veteran triathletes. It takes place May 7 at the Brownsburg Aquatic Center (in Brownsburg High School), 1000 S. Odell St.
Two events are offered, the Super Sprint and the Long Sprint. The Super Sprint distances include a 200-meter swim, 10-mile bike ride and 2-mile run. The Long Sprint distances include 400-meter swim, 20-mile bike ride and 4-mile run.
The bike course takes you through Hendricks County with minimal traffic and the run course is flat and fast. Long Sprint start time is 8 a.m., and the Super Sprint immediately follows. Click here for more information and to register.
Inaugural Relay for Life
Join a relay team and help the American Cancer Society save lives! This team fundraising event takes place at the Hendricks County 4-H Fairgrounds and Conference Complex, 1900 E. Main St., Danville, on May 12 and 13. Each member of the team takes turns walking around a track or designated path. A member is on the track at all times to signify that cancer never sleeps.
This event runs from 6 p.m. on May 12 until noon on May 13. Click here for more information and registration.
Hendricks Regional Health YMCA Dance Party
Fantastic opportunity to dance, burn some calories, donate to two wonderful causes and have a ton of fun! On May 12 from 6-7 p.m. the Hendricks Regional Health YMCA, 301 Satori Parkway, Avon, is having a dance party open to the community. The YMCA dance fitness instructors lead the routines with a variety of fun, energetic music.
Cost is $5, which goes toward their annual campaign (helps families in the community). They also will take donations for Sheltering Wings Center for Women.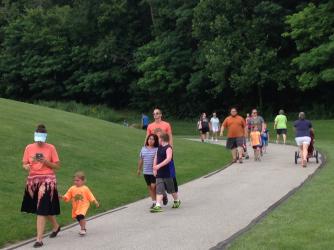 NateWalk 5K Memorial Walk/Run
This is another chance to burn some calories and donate to a great cause at the same time! The NateWalk 5K takes place May 21 at the beautiful Avon Town Hall Park, 6570 E. U.S. 36, Avon. The walk/run begins at noon.
From 11 a.m.-2 p.m., food trucks will be on site and fun activities will be available for your family's enjoyment. Proceeds benefit the Nathan Trapuzzano Memorial Foundation which provides financial relief and support to children who have lost a parent. Register here. 
Join Hendricks County residents in staying fit and healthy! Great events and great causes!