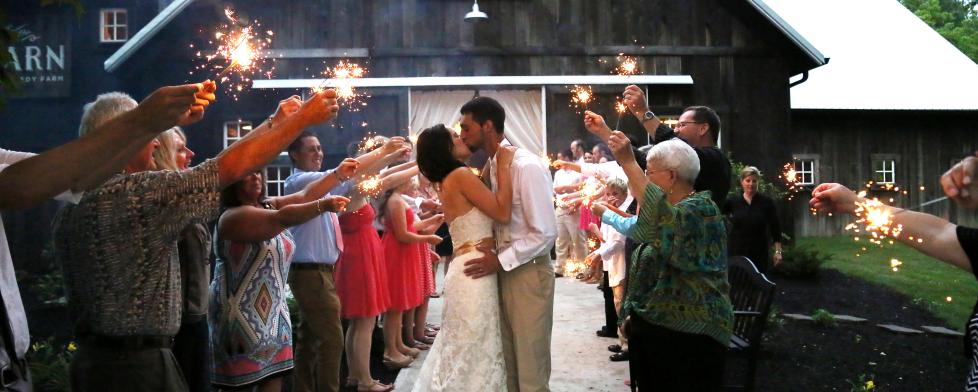 Planning your wedding is a joyous, exciting, one-of-a-kind experience. It is also a time full of stress and chaos.
I was offered the opportunity to be the featured bride for Visit Hendricks County during the year leading up to my wedding. It was an amazing and unique opportunity that made my wedding even more special.
So, when I heard Visit Hendricks County was hosting a contest to find a newly engaged featured couple and were awarding a $500 prize, I couldn't believe the fortune of one lucky couple. I would highly recommend this opportunity to anyone even without the prize, and here's why.
For one, I had the opportunity to journal and chronicle all the amazing vendors and unique things that I did while planning my wedding. That time in your life is so hectic that I'm glad I have those posts as memories.
I also couldn't believe how many wedding options are available within the county. When I first saw the Visit Hendricks County Wedding Guide, it was a bit overwhelming but it soon became extremely helpful when making a million decisions all at once!
I used three of the many small town vendors available in Hendricks County for my wedding. We were lucky enough to share our big day in one of the most beautiful wedding locations; I received a gorgeous arrangement of flowers from a local business; and my dream wedding cake also came from Hendricks County.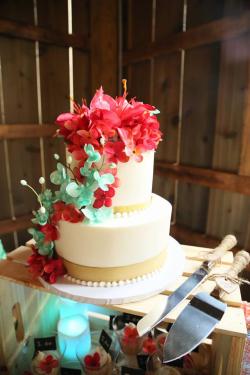 Sweet Seductions is a small town, wedding cake vendor in Camby. Whether looking for a simpler cake, like I was, or an extravagant design, Sweet Seductions has such creativity and vision to assist you in designing your wedding cake. McNamara Florist designed the most beautiful and perfect wedding bouquet for me. They are available to do bouquets and boutonnieres to your taste and design the flowers to fit exactly what you are looking for.
Finally, I was blessed to use the newly constructed Barn at Kennedy Farm in Lizton to host our special day. The people at The Barn at Kennedy Farm were extremely organized, helpful and willing to accommodate all the little things we wanted for our big day. With its gorgeous outdoor and indoor facilities, it has no end to the options available for you. Speaking from experience, even on a rainy day, your wedding will still be magical!
While these are three of the vendors we chose for our wedding, there are so many more options available for any style of wedding you are looking for, which I learned primarily from being the featured bride.
Finally, the most valuable resource available to you is the team at Visit Hendricks County. They are unbelievable with helping you schedule and plan your hotel reservations. I told Sales Assistant Kara Harlan what I was looking for, and she assisted me with all the details from there. In addition to helping secure hotel room blocks for your out-of-town guests, they also provide complimentary welcome bags.
Simply put, being a featured bride for Visit Hendricks County enhanced my wedding and the entire experience. So, if you just got engaged or soon will be and are considering Hendricks County services for all or even part of your wedding, don't let this opportunity pass you by.
And even if you aren't interested in the contest but are planning your wedding, be sure to call Visit Hendricks County and get plugged into the vendors here!
To find out more information about Hendricks County wedding services, the contest or to apply, click here.