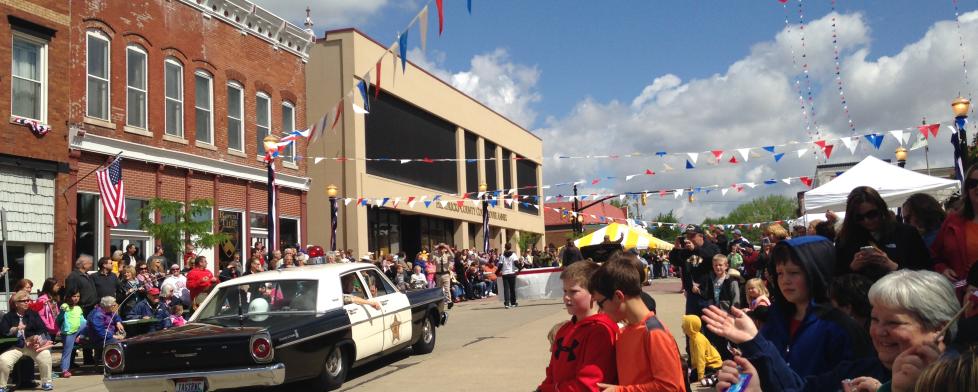 As a parent, I love opportunities that help me connect my children with their grandparents and great-grandparents. I also love making family memories.
Well, the upcoming Mayberry in the Midwest festival accomplishes both as an event that truly is for all ages. It gives the generations before me a chance to reminisce and share their love for good old-fashioned fun with my kids.
During the weekend of May 20-22, Danville, Ind., is transformed into a modern-day Mayberry, just like the popular sitcom, The Andy Griffith Show. Although kids may be confused by an old, black-and-white television show, they will love the activities planned during this event.
Here are my top 6: 
1. Opie's World
Saturday May 21 and Sunday May 22
Families will love the combination of old-fashioned kid activities combined with new favorites. There will be a petting zoo, bounce houses, inflatable jousting and the popular Avon Aerial Orioles Jump Rope Team will perform. Children also will enjoy sipping on some Wild West Soda and snacking on Lazy J's Kettle Corn -- two treats that never go out of style.
2. Parade
11 a.m., Saturday May 21
What makes this parade unique is how it not only caters to kids along the route but allows them to join in. Participants can decorate their bikes, tricycles or wagons in an old-fashioned or retro theme. I wonder if I can find some of those plastic beads that went on bike spokes when I was a kid? And streamers, I definitely need some streamers...for my kids of course.
Anyone who wants to join in the parade can check in at 10 a.m. just north of the Government Center in Danville. If you just want to enjoy the parade, be on the lookout for Mayberry-themed entrants like the Tribute Artists, old squad cars and even a pack of Opies.
3. Little Miss Mayberry 'Contest'
11:30 a.m., Saturday May 21
Do you have a child that would rather be a beauty pageant participant? They can enter to walk in the parade as part of the Little Miss Mayberry contest. Then right after the parade is over, they will take the stage for a fun competition.
Insider note here: Those interested should practice their whistling skills to The Andy Griffith Show theme song. Anyone aged 4-99 can participate. Those interested can register at 10 a.m. May 21 at the Hendricks County Government Center, which is just a couple of blocks south of the square at 355 S. Washington St.
4. Historical "Way of Life" Demonstrations
Saturday May 21 and Sunday May 22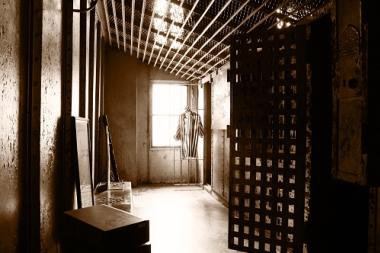 If you are looking for a great way to show kids how easy they have it these days, head to the Hendricks County Historical Museum just south of the square at 170 S. Washington St.
The museum will host demonstrations both days of rug hooking, basket making, quilt binding and needle felting. Kids will also enjoy hearing stories of how families spent their time 'oh so long ago' (in kid's minds).
I also highly recommend taking them inside to visit with Aunt Bee in the kitchen and see the former county jail. Any child who sees that jail will think twice about ever misbehaving again.
5. Lawn Mower Contest
11 a.m., Sunday May 22

This new activity to the festival really stood out to me on the event schedule. Maybe my kids have seen the movie Gnomeo and Juliet way too many times, but I truly think they will get a kick out of seeing people race their lawn mowers. My child who is scared of loud noises can also watch the fun without being terrified.
6. Basketball Game: Tribute Artists vs. Local Celebrities
6:30 p.m., Saturday May 21
So what do Hoosiers do when they have out of town guests? Challenge them to some hoops of course! The Mayberry Tribute Artists, including the Mayberry Deputy, Floyd, Gomer and the whole gang, will go up against some local celebrities like former Danville High School basketball star and former Purdue Boilermaker Travis Carroll, country music artist Levi Riggs and Hendricks County Sheriff Brett Clark in a friendly game of basketball. 
The event will be held in the historic Bosstick Gymnasium, and I was told both teams are planning some tricks to wow the crowd.
This great opportunity of family fun for all generations only happens once a year! Make plans this year to take the entire family to Mayberry in the Midwest. I promise that you will love it.