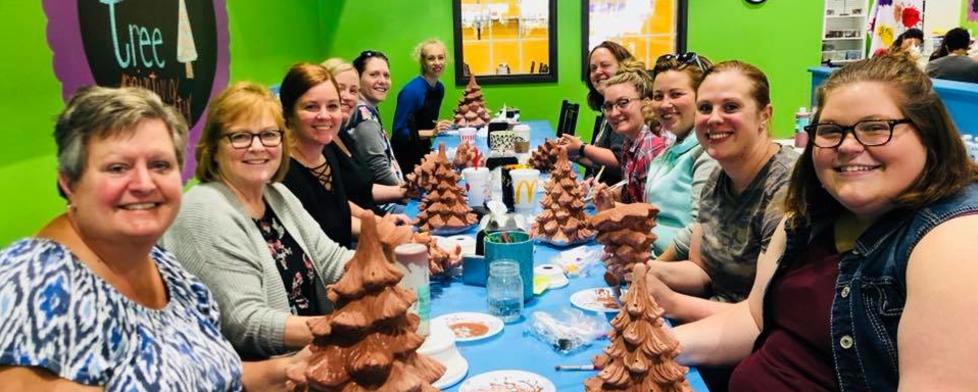 Are you tired of cleaning the house until it is spotless and cooking all day prior to family and friends arriving for the holidays? Might I suggest an alternative this year?
How about celebrating the holidays with a private event at a Hendricks County, Indiana, attraction?
Here are six places where you can host a private gathering with family, friends or even co-workers, make memories and relieve stress as each of these places clean up the mess for you when you're done.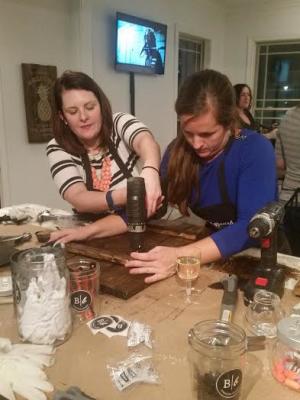 Board & Brush
Known as a great girlfriends getaway, this DIY studio in Brownsburg would also make for a fun holiday outing. The staff helps you build and create your own handmade sign. Talk about stress relief, pick up a hammer and pound that stress away.
Private parties cost $65 per person but that pays for all the materials, tools, expertise and clean up after you are gone. You could even make each other's gifts at the party saving everyone the time and pressure of finding and purchasing that perfect gift.
Click here for more information.
uPaint Pottery Studio
I can personally attest that you can make memories, have fun and come away with a beautiful piece that will be cherished forever at uPaint Pottery Studio in Plainfield. My son and I worked together to paint santa and a reindeer using my son's hand and foot prints one year at uPaint that my wife still treasures to this day.
But for the purposes of this post, uPaint also provides a great opportunity for a holiday gathering with a private room in the back of their store. 
Your guests can choose a piece of pottery and the folks at uPaint will help everyone make it a masterpiece and then clean up your mess after your done. Reservations are required with a $50 deposit that will go toward the cost of the party. A minimum of eight painters must participate and the total cost varies depending on the number of guests and pottery chosen.
Click here for more information.
The Tie Dye Lab
Another great option I can recommend based on personal experience can be found in Avon at The Tie Dye Lab. Our staff at Visit Hendricks County held a party there just last year. We had a great time coloring shirts and hats and even got to play a fun game together while we waited for our creations to set.
I can't say enough positives about this experience. A party at The Tie Dye Lab is something anyone can do and everyone will enjoy and always remember. Cost again varies depending on the article of clothing each guest chooses. 
Click here for more information.
Red Curb Improv Comedy Theatre
Also on U.S. 36 in Avon, I found another private party option just for adults. Red Curb can be rented out for up to 80 people.
A team of comics provide hilarious entertainment that can be catered to your group. The 90-minute show is patterned after the improv comedy that is so popular in Chicago as guests even help provide subject matter. Concessions can be made available during the event.
Click here for more information.
Bisque Barn
I couldn't conclude my roundup of Avon locations without mentioning the Bisque Barn, where our staff also held a private party. Yes, we do get around and love to have fun and make memories so that we can share our experiences with you. It's a tough job.
Anyway, the Bisque Barn provides a couple of options for private parties. You can paint a piece of pottery or choose to create a handmade sign. The staff there makes either option fun and easy. We had a great time in their private room and even brought our own food and drinks.
Click here for more information.
Hot Blown Glass
Perhaps the one surprise on my list that most people wouldn't think of can be found in a private, backyard studio in the country near Clayton. Lisa Pelo's Hot Blown Glass studio can be rented out for private functions. While playing around with molten glass may not sound like an experience for everyone, Lisa does a great job of making it fun, easy and less intimidating than you might think.
I have participated in a couple private functions out there where guests made glass paperweights and pumpkins. I promise you, it will be an outing your group will never forget. Lisa can even bring her portable studio to you. Cost and options vary and can be determined by contacting Lisa directly.
Click here for more information.
So, start a new holiday tradition this year by gathering your favorite people at one of our do-it-yourself attractions listed above for a party they won't soon forget.