I
don't love Valentine's Day
, but I do love racing, and with
Lucas Oil Raceway
in
Brownsburg, Indiana
, recently releasing its
2013 racing schedule
, there's a lot to love in the coming months at this
Hendricks County
facility.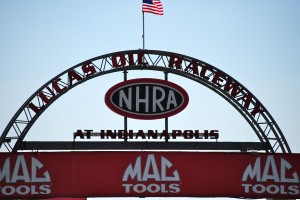 Get out your pen and calendar and get ready to mark some dates! Here are the top must-see events going up on my 2013 racing calendar.
Summit ET Racing Series:  On April 7, the NHRA Summit Racing Series is in town to kick off the Lucas Oil Raceway season! Open testing and tuning takes place that day, followed by points races on April 14 and 21. The points races continue throughout the season, giving drag racing fans plenty of opportunities to take in smoking tires and breath-taking speeds by both cars and motorcycles. (In case you're wondering, "ET" stands for elapsed time. To learn more about ET racing, click here.)
NHRA Spring Spectacle of Speed:  From April 26-28, there's even more drag racing going on at Lucas Oil Raceway when the Spring Spectacle of Speed brings a whole slew of racing categories to the strip: Top Alcohol Dragster, Funny Car, Top Sportsman, Street Stock and many, many more.
USAC Hall of Fame Classic:  Racers don't just drive in straight lines. They navigate the 0.686-mile asphalt oval, too, and when the USAC Silver Crown Series arrives on May 18, they'll be doing just that. My father-in-law got me hooked on racing through sprint cars, so I can't wait to see the second running of the Hall of Fame Classic at Lucas Oil Raceway. Last year, Bobby Santos won the inaugural event's 100-lap feature race on his way to a Top 10 season in the points standings. Who will win it this year?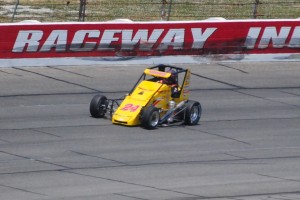 Night Before the 500:  The sprint cars are back in Brownsburg on May 25 -- right before the Indianapolis 500 -- as the USAC Midget Series, Pro Mazda and USF2000 take to the oval for the Night Before the 500 festivities. All three varieties of race cars travel around the track at speeds between 110 and 120 mph, and last year's event was a thriller! Personally, I love the midgets, but I also enjoyed learning about and watching the Pro Mazda and USF2000 cars and drivers, which look like mini Indy 500 cars.
Must See Racing:  Personally, I'm a non-winged sprint car kind of guy, but I certainly won't turn down an opportunity to see winged cars race -- especially the cars on steroids that the Must See Racing drivers bring on June 29 to Lucas Oil Raceway. These things absolutely rocket around the track at speeds of up to 150 mph, routinely shattering track records.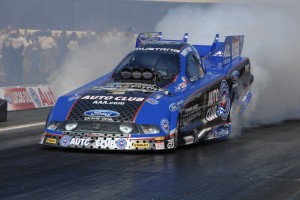 NHRA U.S. Nationals:  This is the mother of all drag racing events. It's the Super Bowl, World Series and Stanley Cup of drag racing, all rolled into one jam-packed week from Aug. 28 to Sept. 2. U.S. Nationals holds excitement for first-timers, grizzled veterans, food lovers and everyone else in between. Last year, I learned a valuable lesson at U.S. Nationals about the importance of wearing proper ear protection when John Force punched it in his Funny Car. I won't make that same mistake this year!
These are just a few of the Lucas Oil Raceway events that I'm looking forward to in 2013. To see the whole slate,
click here
.
Which racing events are you looking forward to the most this year? Comment below and let us know!