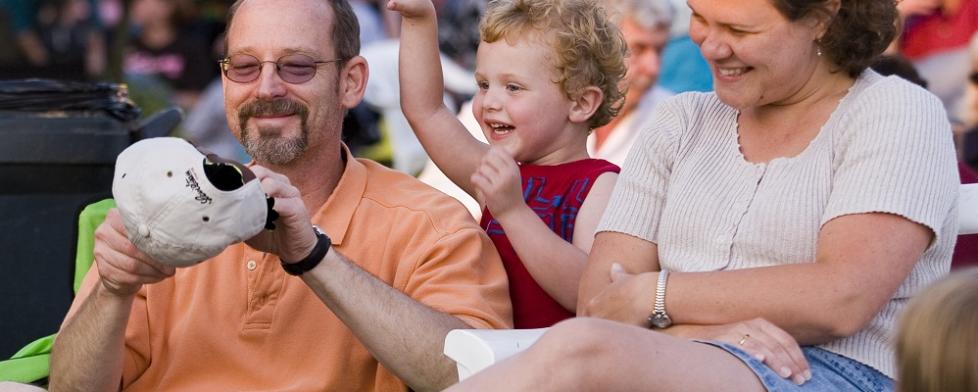 Mother's Day is on Sunday, and there's no better way to celebrate than to bring Mom to Hendricks County for her special day. Hendricks County offers so many things to do, places to shop, and places to eat that you can tailor a Mother's Day celebration to any mom's interests and to anyone's budget.
If you need some suggestions to get you started, though, allow me to point out a few places in six of our communities. I've also included a restaurant near each suggestion because moms generally don't like to cook on Mother's Day.
Let's take a spin around Hendricks County to check out some of your options.
Flowers, gifts, and art in Coatesville
Moms always like flowers for Mother's Day, and Koren Bousley at Fleurs de Beausoleil in Coatesville can hook you up with a fantastic floral arrangement. Additionally, she has all sorts of cool gifts that your mom is sure to enjoy. (Insider tip: Check out the handmade windchimes!)
To learn more about Fleurs de Beausoleil, click here. 
While you're in Coatesville, be sure to go next door to Enchanted Journey, where shop owner Lorri Knapp has even more handmade gifts, art, books, furniture and more. Mom would surely love to spend some time with you, shopping at this unique studio. To learn more about Enchanted Journey, click here.
When you and Mom get hungry, just walk a couple doors down to Cinnamon Girls Bakery & Cafe, where you will find delicious food, homemade bread, specialty sandwiches and out-of-this-world pastries.
Enjoy nature in North Salem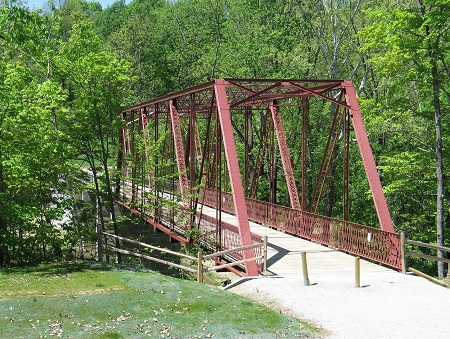 Take Mom out to McCloud Nature Park, just outside of North Salem, and enjoy 232 acres of woods, glacial ravines, prairie and creek. Take a hike along one of the many trails of varying lengths and difficulty levels, explore the Nature Center, walk across the century-old iron truss bridge, enjoy all of the animals and birds in the area, pack a picnic lunch and more.
Best of all, leave your wallet at home. Everything at McCloud Nature Park is free! 
If you're hungry after a walk through the woods at McCloud, head up into North Salem and take Mom to dinner at Perillo's Pizzeria. Great atmosphere, low prices, and mind-blowing authentic Italian food. Truly one of my favorite restaurants in Hendricks County. To learn more about Perillo's, click here. 
(Insider tip: Take cash with you to dinner because Perillo's does not accept credit cards.) 
Find fine art and gifts in Brownsburg
If Mom enjoys fine art, take a trip to Brownsburg to visit the newly relocated Artistic Designs Gallery. Not only do they have artwork there, they also carry all kinds of great gifts that would make Mom happy. If you've got a great family photo, get it framed at Artistic Designs. If Mom might be interested in creating some art of her own, pick her up some art supplies or schedule some art lessons for her there.
To learn more about Artistic Designs Gallery, click here.
Then take Mom to a nice dinner at Boulder Creek Dining Company in Brownsburg -- a special place for the special occasion. Boulder Creek is a great place for a formal dinner and, along with Perillo's, is one of the best places to eat outdoors in Hendricks County. To learn more about Boulder Creek, click here.
Discover unique gifts, breathtaking views in Avon
There truly is no better time to visit Avon Gardens than this time of year when the flowers and trees are blooming! She will simply enjoy taking a stroll in this magnificently manicured hideaway in Avon.
But they also have a garden and gift shop where she might find some trees, shrubs, flowers, ornaments or other decorative items to spruce up her yard or garden. Find out more about Avon Gardens by clicking here.
You'll build up an appetite after all that walking, so afterward, take Mom to Charbonos in Avon for some yummy Italian food. Charbonos is a great place to take Mom if you're looking for a little fancier dining experience. To learn more about Charbonos, click here.
Create your own pottery in Plainfield
How's this for a fun experience with Mom? Create and paint your own pottery! For a fun Mother's Day date -- and some pottery that will forever remind you of it -- visit uPaint Pottery in Plainfield. There, you can choose from a variety of pottery crafts to create while spending hours of fun with Mom! To learn more about uPaint Pottery, click here. 
Then take Mom -- especially if she was alive in the 1950s and 1960s -- to the newly relocated, refurbished and reopened Oasis Diner in Plainfield. This 1954 Mountain View diner was moved across Plainfield and was restored with many of the original fixtures. They still serve food the way it was served decades ago, including hand-crafted sodas.
Taking Mom down memory lane will also be easy on your wallet. To learn more about the Oasis Diner, click here.
Shop for fresh local produce and fresh local art in Danville
On the day before Mother's Day -- Saturday, May 9 -- take Mom to the historic Hendricks County Courthouse Square in Danville for the opening day of the Danville Farmers Market and the Danville Handmade Market. 
The Farmers Market will be open that day from 8 a.m. to noon, and the Handmade Market will be open from 8 a.m. to 1 p.m. You will find nothing but produce, goods, art and crafts that are grown, made, baked or created by each vendor. No resale items are allowed, so these two adjoining events will make for a unique and fun morning of shopping with Mom.
When hunger strikes, head to the new Los Patios Mexican Restaurant in Danville to get tremendous food and excellent service for great prices. To learn more about Los Patios, click here. 
(Insider tip: My favorite dish is the wet burrito.) 
This, of course, is but a tiny fraction of what you can find in Hendricks County for Mother's Day. Be sure to visit our website or contact our office (800-321-9666) and let us help you plan the perfect Mother's Day celebration!