Spring has sprung in
Hendricks County
, and it's finally giving everyone an opportunity to get out and about. For those who enjoy the outdoors, there are a number of ways to experience scenic Hendricks County this spring by running, walking, swimming or biking -- or a combination of those.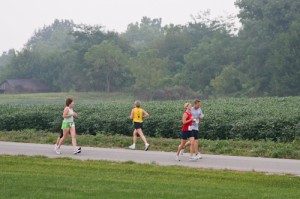 Here are just a few of the ways to have fun and challenge yourself in the spring months:
First Friday Walkers
Hendricks County Parks & Recreation
 is hosting First Friday Walkers on the first Friday of every month from
today
through October 3 at Sodalis Park in
Plainfield.
Meet in the picnic area at 10 a.m. each First Friday morning and then enjoy an invigorating hike through Sodalis, led by a naturalist.
Trot the Trail 10 Mile Run
Head back down to Plainfield on
April 12
for the
Trot the Trail 10 Mile Run
 and walk or run the 10-mile or 5K courses that utilize the Plainfield Greenway Trail System, Hummel Park Trail System, and town parks. All proceeds from the event go toward the construction of the Town of Plainfield's Miracle Field and Miracle League. Hurry, though! You have to register by this Monday, April 7.
John Crone Memorial 5K
The
John Crone Memorial 5K
will be held on
April 19
at the Hendricks Regional Health YMCA in
Avon
 and will benefit the
Homes for Wounded Warriors Program
. This event is coordinated by Lexi Green, a junior at Brownsburg High School. Register by April 13 to guarantee an event T-shirt.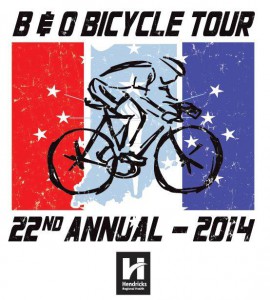 B&O Bicycle Tour
The
B&O Bicycle Tour
is a family-friendly bicycling event on
June 7
that appeals to riders of all ability levels. There are four routes -- 10, 25, 45 or 62 miles in length -- on lightly traveled county roads. All four routes begin and end at Williams Park in
Brownsburg.
There are rest stops with lots of refreshments and a free barbecue lunch with live music at the end.
KiCK it Triathalon
Hosted by
Kendra's Call for Komfort
 -- an organization founded by 12-year-old Kendra Springs of Plainfield -- the
3rd Annual KiCK it Triathalon
is on
June 7
at the Plainfield Recreation & Aquatic Center. Test your swimming, biking and running abilities in this benefit event to provide comfort for children enduring chemotherapy.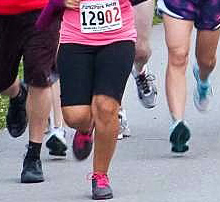 Park2Park Relay
Run in teams of two to 12 people from Sodalis Park in Plainfield across the county to McCloud Nature Park in
North Salem
in the 4th annual
Park2Park Relay
 on
June 14
. There are 12 stations along the way, taking runners through parks in Plainfield, Avon and
Danville
on their way from one corner of Hendricks County to the other. I think I pulled a calf muscle just
thinking
about all of these events in Hendricks County this spring! Events like these continue through the summer and autumn and are being added to the
Visit Hendricks County Events Calendar
all the time, so check back frequently to avoid missing a great time!