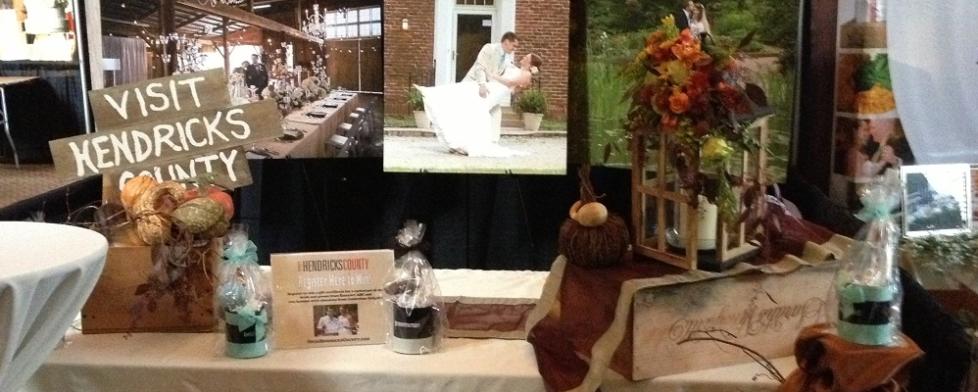 So, you are engaged. Congratulations!
If you are like me, you are now being absolutely flooded with information on venues, photographers, florists, caterers, wedding planners and more, which can be an overwhelming experience.
While the excitement drives you to do research and investigate new and exciting avenues, there are moments when you just don't know where to go anymore. That's where the importance of bridal shows come into play.
In case you don't know, bridal shows are a chance for local vendors to come together in one location and show brides what they offer and how they can help in the planning of their wedding.
At this point, you should be breathing a sigh of relief as this is a great way for busy brides to gather a lot of information all at once. The good news is Hendricks County has two great bridal shows this spring, and a new bridal show that I highly recommend coming up this fall.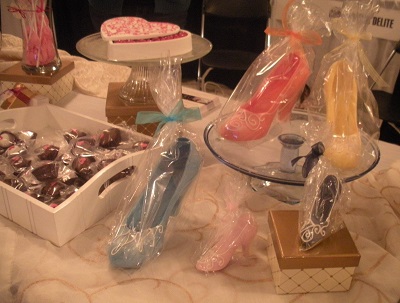 The county's first bridal show of the year will be this Saturday, Feb. 28 at the Palms Banquet and Conference Center in Plainfield. The 9th Annual Brides to Be Expo will include more than 40 vendor booths, and the first 100 brides in attendance will receive a free wedding planner! 
Then on March 15, the 4th Annual Hendricks County ICON Bridal Show will give engaged couples another chance to talk with bridal vendors at Prestwick Country Club in Avon.
Finally, Visit Hendricks County will take its first foray into hosting a bridal show with The Happily Ever After Bridal Event on Sept. 27 at the Barn at Kennedy Farm in Lizton.
With these three amazing bridal shows coming up in 2015 and others you could also attend in the Central Indiana region, I wanted to share some helpful hints before you go:
Check the cost: There is normally a charge for getting into bridal shows. However, there are ways to get tickets at a cheaper rate. Pre-registering is a great way to lower costs while also avoiding long lines at the show.
Bring cards with your information: The information that is needed on these cards would be your name and contact information, your e-mail address or phone number would work perfectly. This way you are prepared to give the vendors you like your contact information so that you can get in touch and get more details for your upcoming wedding.
Bring a friend: Unless your fiance is super involved and wants to be there to meet all potential vendors, you will need a friend to help you get through the many vendors vying for your attention.
Bring a bag: You will get inundated with a lot of information from many vendors. Having a location to easily store these brochures and samples so that you can look at them later will be extremely helpful in your planning process. This will also make walking around a lot easier.
Choose the best bridal fairs: The ones I mentioned above are a great start and the ones I would recommend if you are considering Hendricks County for any part of your wedding. Keep in mind there are a lot of shows and a lot of vendors out there; so do your homework and find the ones that work best for your needs and location. Visit Hendricks County is a great resource to call on to help take the guesswork away.
Dress comfortably: There are many vendors to see and a lot of room to cover. Wearing comfortable shoes will help keep you in a good mood as you make great progress in planning your wedding.
 I would truly be leaving out some of the best advice I could give if I didn't reiterate that you should use Visit Hendricks County as a resource as well. I know some of you brides to be or family members of a bride to be might not even think about including them in your planning process.
But the staff at Visit Hendricks County has been invaluable as I've gone through this process. They even have a new Bridal Services Guide that they just printed and an easy-to-use, information request form on their website, and all of their services (and there are many) are free!
Good luck and happy planning!