Summer is my favorite season for many reasons, but my absolute favorite thing to do during the summer is spend an evening at the county fair with my family.
There's nothing quite like a fair, and the Hendricks County 4-H Fair always delivers. It's definitely a can't-miss summer event.
The Hendricks County 4-H Fair, which will be held from July 17-23, 2022 at the Hendricks County 4-H Fairgrounds & Conference Complex, has everything you would expect to see at a Midwestern fair -- animals, rides, vendors and delicious food.
But there are also some special experiences that I think you won't want to miss. Here are seven things you should be sure to check out at this year's 4-H Fair:
1. Free Shows
The first thing I always do is scan the fair schedule to look for those unique free shows that you can only find at a county 4-H Fair. This year three shows caught my eye. Most of these shows have multiple occurrences each day. Check the fair schedule for times and locations.
David "The Bullet" Smith - The Human Cannonball - Talk about action and drama rolled up into one show. Smith, a second-generation human cannonball for more than 20 years has racked up six world records and watching him fly through the air will take your breath away.
The Flying Wallendas - This death-defying show combines part circus act part daredevil stunt show as the family performs amazing high wire acts you probably haven't seen before or ever will again. 
Swifty Swine Racing Pigs - Back for another year, I love experiencing this show because the pigs are so adorable, and it is fun to pick one to root for. The entire family will love this show and laugh a lot.
2. State Bank Entertainment Stage
Every night of the fair, you can enjoy live music on the State Bank Entertainment stage for free.
Come out and enjoy live music from different performers daily. Examples of some of the acts and entertainment this year include:
Zach Day Band - 7:30 pm, Monday, July 18
5 Minutes to Wapner - 8 pm, Tuesday, July 19
JDP Band - 7:30 pm, Friday July 22
Hendricks County Got Talent competition - 6:30 pm, Saturday, July 23
Click here to see the entire lineup for the week.
3. Fleece Performance Grandstands
The Grandstands host an event every day of the fair. If your family likes action adventure sports, you will want to check out the week-long schedule at the Fleece Performance Grandstands.
Some of the nightly events are free to attend while others charge a fee. Children 5 and under can attend all events for free with a paid adult.
The lineup includes a truck pull, rodeo, motorcycle racing and Night of Destruction, the annual demolition derby on Saturday night.
4. Special Events
Watch or participate in these events that truly make the Hendricks County 4-H Fair fun and unique and benefit local charities.
Two events you should consider this year include:
Chopped Challenge - Enter or sponsor a 4-person team to compete to create the best dish using food pantry items on July 17. The event benefits Family Promise of Hendricks County and the Hendricks County Food Pantry Coalition.
Livestock Stampede 5K - This fun event allows participants to run with the livestock beginning at 8 a.m. July 23 while raising money for Family Promise of Hendricks County.
the Little Mister and Miss Contest, Hendricks County Fair Got Talent Competition, Hendricks County Fair Youth Talent Competition, and the Car Show!
5. Animals
One of my kids' favorite activities at the fair involves checking out all of the livestock in the barns. Seeing small animals like rabbits and poultry and then strolling through the horse, pig, sheep and cow barns to see all the livestock have become annual rites of passage. 
These 4-Hers work so hard and become so attached to these animals that it is fun to see them interact with them.
If the 4-Her happens to be in the pin or sitting close by, ask them questions. They have always been happy to talk to guests about their passion, and you and your children just might learn something along the way.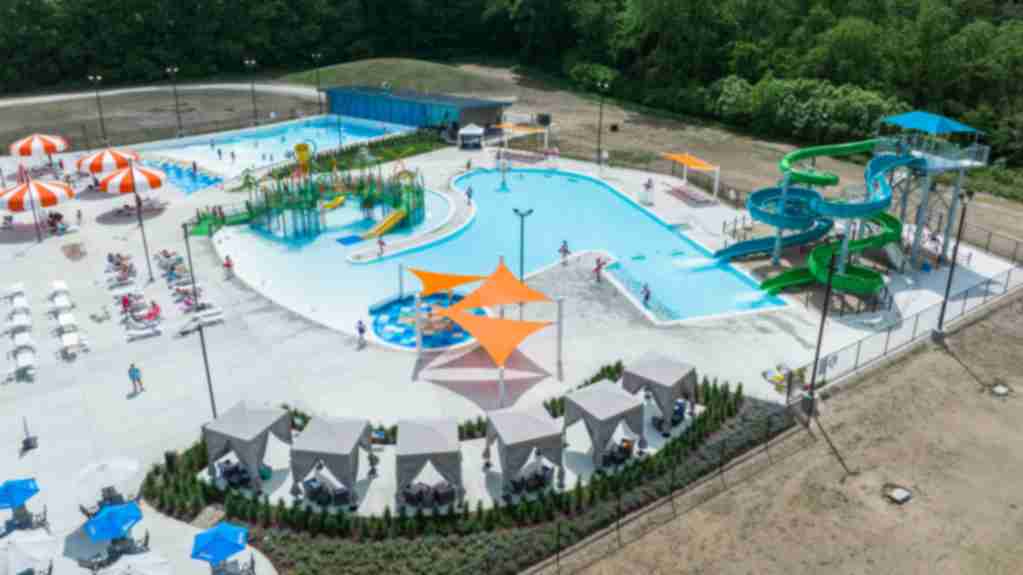 Stay Updated!
Sign up to receive the Weekly Insider or Monthly Planner newsletters for events, things to do, discounts, insider info and more!
6. Carnival Rides
What would the fair be without carnival rides?
Well, you don't have to find out at the Hendricks County 4-H Fair as they have an entire section of the complex devoted to top-notch carnival rides.
From little kiddie rides to the type of thrill rides teens would expect, there is something for everyone.
Save some money by visiting on discount nights. Rides open nightly at 5 p.m. 
7. Food
One of the most popular traditions of the Hendricks County 4-H Fair is partaking in fair food!
From lemon shake-ups to funnel cakes and ribeye steak sandwiches to giant corn dogs, you can always find something for everyone.
If you look hard enough, you may even find some options you've never heard of before.
So, are you ready for the fair? Here are all the details:
Hendricks County 4-H Fair
When: Sunday, July 17 through Saturday, July 23
Where: Hendricks County 4-H Fairgrounds & Conference Complex, 1900 E. Main St., Danville
Admission: $5 per person at the gate. Pre-sale tickets are $3 per person before July 1 and $4 per person after July 1 and are available at the Hendricks County 4-H Fairgrounds & Conference Complex. Kids 9 and under are free. Parking is free.