Moms do so much to take care of us, so show your mom how much you love and appreciate her with a special gift from a fabulous shop in Hendricks County. Venture outside the traditional gifts of flowers, candy and coupons for breakfast in bed with a gift that is as unique as she is. 
Whether it's Mother's Day, her birthday or just a random Tuesday, your mom deserves a little recognition for all the ways she goes above and beyond to make everyone else's lives a little easier and a whole lot better. And don't forget to celebrate all the other special ladies that go by another title and also fill an important role in your life!
With this list of 7 unique gift ideas in Hendricks County, Indiana, you are sure to find the perfect gift to express your adoration and never-ending love to your mom, grandma, mother-in-law, stepmom, aunt, sister and any other important lady in your life.  
1. Handmade Silk Scarf
A visit to Gallery On The Square in Danville will give you tons of options for unique, handmade gifts that any lucky lady will cherish. 
The gallery has very talented textile artists with works ranging from wall hangings, aprons and silk scarves. Each item is a beautiful piece of art.
One of the colorful scarves there would brighten up any lady's day as well as her wardrobe! While you are there, be sure to pick up a greeting card that is handmade in Hendricks County to complete your thoughtful gift.
Gallery On the Square
51 S. Washington St.,
Danville, IN 46122,   
( 317) 386-3111
2. Team Apparel
Are the moms on your gift list in the season of life where they can often be found carting kids to and from ball practice or cheering their offspring on from the bleachers?
Then you will want to venture to Plainfield to check out Younique Culture. Find just the right t-shirt, sweatshirt or other apparel to advertise their love for the game and their children.
Moms are often our biggest cheerleaders so help them dress the part with comfy soccer/baseball/cheer mom sweatshirts that will be greatly appreciated the next time they are braving the elements on the sidelines.
Younique Culture
2481 E. Main St., Suite 170
Plainfield, IN 46168
(317) 742-5220
3. Colorful Tote
One of the unique talents moms possess is always being prepared with snacks, Band-aids, toys, books, charging cords and all the other "things" that keep their families running smoothly when they are on the go.
Help her carry all those necessities in style with these colorful and practical totes!
Stop in Michele's Boutique & Gifts in Brownsburg and surprise each of the ladies on your gift list with a Simply Southern tote. These totes are great for the pool or beach, gathering vegetables from the garden or farmers' market and transporting life's essentials wherever the minivan goes.   
Spruce up this thoughtful gift and ask about special discounts when you get a cooler insert or add a tote charm to your purchase.
Michele's Boutique & Gifts
600 W. Northfield Drive,
Brownsburg, IN 46112
(317) 852-0046
4. Birth Month Flower Necklace
Sarah Fentz is the owner of Seize the Night Designs in Danville, and she creates amazing jewelry that is sure to bring happy tears to any mom's eyes.
Sarah's newest creations are birth flower necklaces. These lovely necklaces provide a unique and beautiful way for moms to carry each of their children close to their hearts every day. 
These pewter pendants can be stamped with the birth flower of any month, representing the mom's birthday or that of her offspring. This is a gift that will be sure to be proudly worn and cherished for years to come!
Seize the Night Designs
59 W. Marion St.,
Danville, IN 46122
(317) 563-3190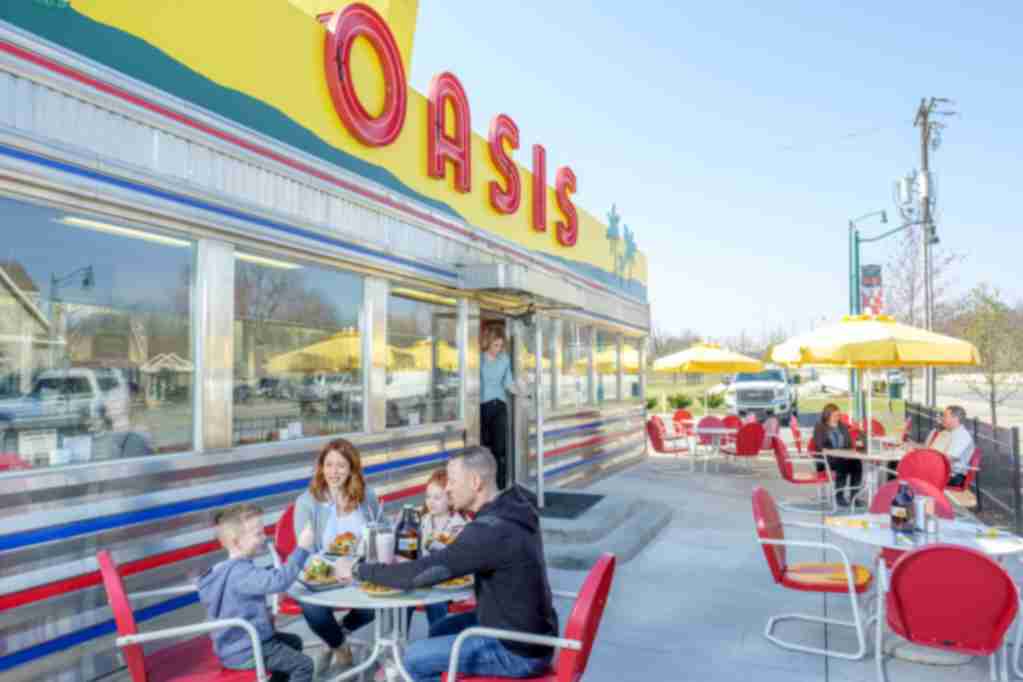 Stay Updated!
Sign up to receive the Weekly Insider or Monthly Planner newsletters for events, things to do, discounts, insider info and more!
5. Handcrafted Barn Wood Sign
Forget-Me-Nots in downtown Danville specializes in unique handcrafted designs made out of old barn wood.
The owners actually take down the barns themselves and then store the wood on their property until it is needed for a project or special order.  All of their wood designs are made from local barn wood and are handcrafted by local artisans right here in Hendricks County. 
They have created beautiful patchwork hearts that would be the perfect gift to show your mom just how much she is loved. Each design is unique in color, texture and size so this gift is as one-of-a-kind as your mom is.
Forget-Me-Nots
101 S. Washington St.,
Danville, IN 46122
(317) 850-8281
6. Mother/Daughter Necklace Set
This adorable necklace set is perfect for both mom and her young daughter.
Dads who are helping their little girls shop for their mama should take note. And then head to Brick and Belle in Avon to pick up this two-for-one gift!
Mama and her mini-me will be proud to showcase their enduring bond with these matching necklaces.
Brick and Belle
9719 E. U.S. Hwy 36,
Avon, IN 46123
7. Candle with a Deeper Purpose
Candles are a popular gift that many ladies appreciate. But these candles sold at Ella Mae's Boutique in Brownsburg would make an especially meaningful gift.
These lovely hand-crafted candles are made by women who have survived homelessness, addictions, domestic violence and complete brokenness through a project called Restored Creations.
This is the social enterprise of Wheeler Mission's Center for Women & Children and its goal is to teach transferable skills needed for women to obtain and maintain gainful employment after leaving Wheeler Mission.
Delight your mom with one of these candles and help women in need find renewed purpose. That's a pretty special gift.
Ella Mae's Boutique
19 N. Green St.,
Brownsburg, IN 46112
(317) 939-0151