I've worked at Visit Hendricks County for more than 11 years now, and over the years, I've had the opportunity to visit all our wonderful meeting and event venues. 
We have a wide variety of venues to choose from, and I wanted to share some of the places you might not have considered to host a meeting or event.
This venue is traditionally thought of as a wedding venue, but people can also hold meetings at this outdoor venue during the warmer months.
Avon Gardens has five acres of beautifully landscaped gardens and water features. Your attendees will enjoy doing away with confining walls and getting immersed in the tranquility and peacefulness of nature.
The garden pavilion offers a wonderful spot to hold corporate retreats, meetings and events such as reunions and baby and bridal showers. 
As a bonus, event participants can also enjoy shopping for plants and outdoor accessories during break time!
Capacity: 80 classroom style, 250 banquet style 
Available: Mid-April through October
Another venue people typically think about only as a wedding venue is the Avon Wedding & Event Barn. But that shouldn't be the case! 
They host several different events, and even held a Festival of Trees the last couple of years to benefit several non-profits in the area.
Rich in history with roots dating back more than 100 years, this climate-controlled barn offers a one-of-a-kind event facility complete with country charm and modern conveniences. 
The owners who took over in 2020 have made several changes. They added a cottage and bachelor pad - complete with a pool table, shuffleboard table, a 72" HD TV and a gaming console. This would be a great place to host an evening reception or relax during a meeting break.
Capacity: 225 banquet style 
Available: Mid-March through December
This 5,000-square-foot barn conveniently located off I-74 and Ind. 39 in Lizton provides a blank slate offering outdoor activity options in addition to the impressive barn.
Kennedy Estate, formerly The Barn at Kennedy Farm, is a rustic, yet fully modern venue to hold any type of special event.
They have hosted everything from elegant, low-key DIY events to party-into-the-night glamorous events. They also recently added some outdoor decor which includes garden wheels and a train caboose where attendees can enjoy cocktails.
Capacity: 250 banquet style 
Available: March through December
The Blanton House is an elegant Georgian Colonial Style mansion set on 73 acres of beautifully landscaped grounds a few minutes from historic downtown Danville.
The house itself offers several rooms for different size meetings from 5 people and up.  For a larger event, the outdoor courtyard and canopy is a beautiful setting for any type of meeting or celebration.
Capacity: 250 banquet style (outdoors) 
Available: April through October with outdoor courtyard, November through March for smaller groups indoors.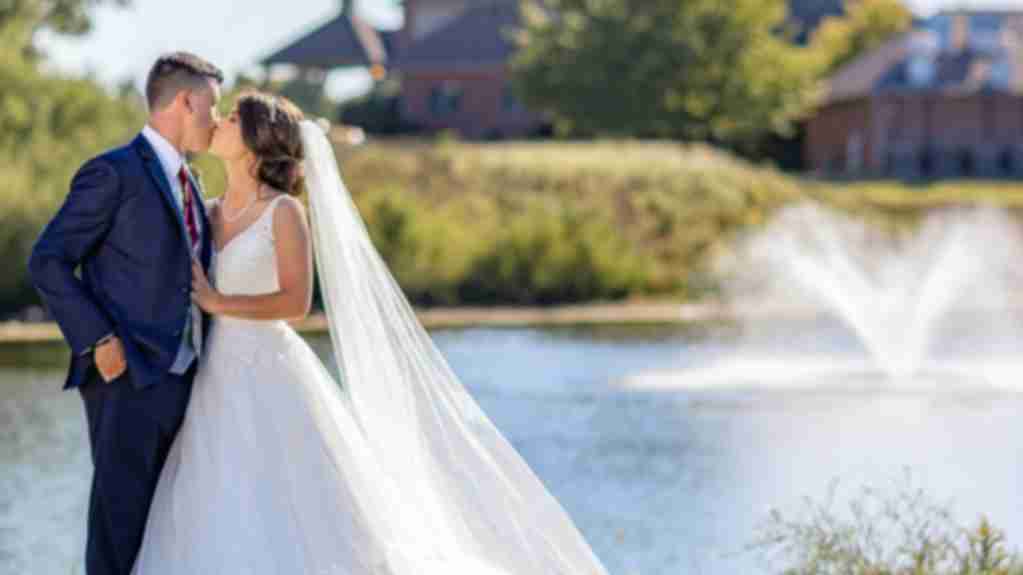 Free Wedding Guide!
Get your insider guide to all things Weddings in Hendricks County by ordering your FREE Wedding Guide.
This historic barn, preserved on the Hendricks County 4-H Fairgrounds property after a local movement helped pay for it to be disassembled, moved and reassembled, has become a popular spot for special events. 
Despite having modern conveniences such as working electricity, the barn has maintained its rustic charm.
Capacity: 100 inside, 250 with pavilion 
Available:  April through October.
This 22,000-square-foot, 25-room, 100-acre estate features elaborate woodwork and beautiful secluded grounds as the newest venue in Hendricks County.
Lizton Lodge opened in 2019 and offers the ability to entertain up to 200 guests in luxurious surroundings. There are numerous indoor and outdoor options for a corporate event, meeting or retreat at this former residence.
Capacity:  200 banquet style 
Available:  Year-round
The Pavilion Center offers the perfect setting for business meetings, conferences, family reunions and more. This facility has both indoor and outdoor options.
The striking Pavilion Center provides a lodge-type feel with exposed wood and ceilings that soar within a multi-functional space.
The back of the facility opens to an outdoor covered patio overlooking a pond that adds to its ambiance and beauty.
Capacity:  300 banquet style
Available:  Year-round
Learn more about how we can help you find the perfect spot for your next meeting, reunion or event. We can even help with your hotel room block and free welcome bags if your guests are staying overnight!