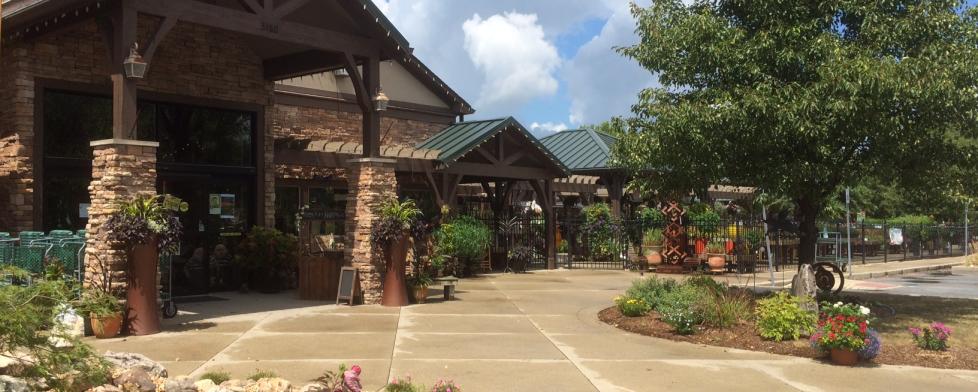 Now that the weather is finally warmer, it's time to start gardening.
My favorite place to get flowers and plants locally is Frazee Gardens, which is just a couple miles away from my house in Brownsburg. 
I have actually been there twice in the past two weeks. The first time was for Frazee Gardens' spring preview event. I took my kids to the event, and we had a great time making pine cone bird feeders and planting succulents, and my daughter even got a butterfly balloon from a balloon artist on site that day. She was thrilled!
We also stopped by Frazee Gardens last weekend to get some flowers for the planters on our deck. One of the employees helped me pick out some beautiful white geraniums that have really brought our deck to life.
But Frazee Gardens isn't just a place for locals as it boasts much more than plants and trees.
Here are 8 things I think you should know about this wonderful shopping destination: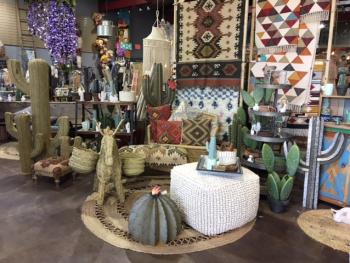 The Gift Shop: Frazee Gardens remains one of my favorite places to find unique gifts for family and friends. They pack the gift shop full of the coolest home decor, clothing, jewelry, bird feeders and more year round. When I went recently, there was a fantastic large display of Southwestern decor featuring a lot of cute cactus-themed items. It seems like every time I'm there the selections change with so much to see.
Handmade Treasures: One display I didn't expect to see the first time I strolled into Frazee Gardens' indoor gift shop was a section devoted to local artists. It is now one of the first places I like to explore. The inventory changes regularly but I always seem to find some unique gift in that area.
Fun Events: Like I mentioned earlier, we recently attended the spring preview event, but Frazee Gardens has great events throughout the year. We always like to go visit Santa Claus in December, and I've also wanted to try one of the fairy garden workshops. For information on upcoming events, I would suggest following the Frazee Gardens Facebook page. 
Expert Advice: Frazee Gardens has experts available to help fill your custom containers. If you have a favorite planter, but are not sure how to fill it, an expert can help you choose something that will really make a statement. 
Wide Selection: When it comes to plants, you will be amazed by the selection both inside their massive greenhouse and outside. One of my favorite things we ever purchased from Frazee Gardens is a beautiful dappled willow tree. The tree has grown quite a bit over the past few years and has given us a lot of added privacy by our deck. 
Plant Finder: Frazee Gardens boasts a database to search for plants in stock. The database allows users to search by plant type, sunlight, size, foliage color, bloom color and more.
Easy Access: Not only can Frazee Gardens be found right on Ind. 267 in Brownsburg, Indiana, right next to the trailhead for the B&O Trail, but they just added a new paver walking path throughout their grounds. It can be difficult to navigate a stroller or cart on a gravel path, so I was happy to hear that Frazee Gardens recently added paver paths throughout the garden center. 
Whimsical Serenity: Those two words may not typically go together, but that remains an overall sense I get whenever I visit Frazee Gardens. Think fun and festive meets peaceful oasis and you might have a general impression of what to expect at this shopping attraction.
So as you're planning your next visit to Hendricks County, be sure to include Frazee Gardens. I think you might just be surprised by what you find.