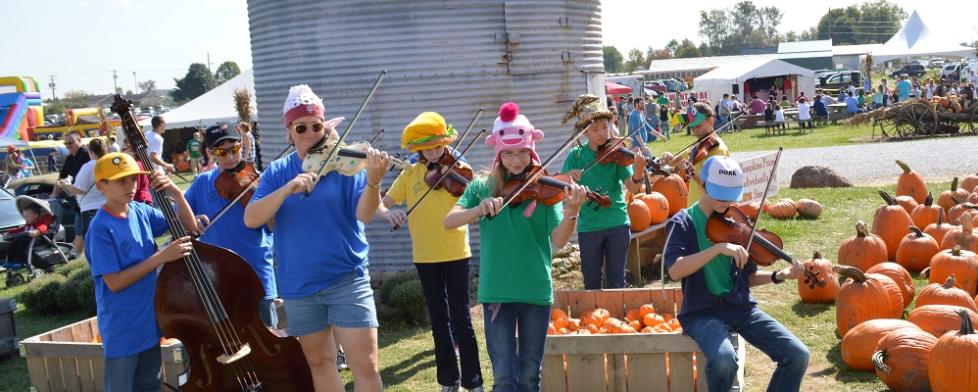 School is in full swing, and summer is taking its final bow.
It's hard to believe fall is almost here. It really is my favorite season. The days are warm, but comfortable, and the nights are cool enough for a campfire and jacket.
We look forward to mazes, hayrides, orchards and festivals: always the festivals. Be sure to get these Hendricks County events on your calendar. Fall fun will be here before you know it.
Danville Tri Kappa's Fair on the Square will be Sept. 13 and 14. Gather around the courthouse in downtown Danville for a free weekend event featuring live entertainment, local food and craft vendors with antiques, art, jewelry and more.
Plainfield will host their annual Quaker Day Festival Sept. 19-21. With carnvial rides, games, bounce houses, food, vendors and a car show, this weekend is all about Plainfield celebrating their Quaker heritage. Live entertainment, a parade, talent show, family movie and a 5K event will keep you captivated. All events will be at Plainfield Friends Meeting House, 105 S. East St., and the Al and Jan Baker Sports Complex, 651 W. Main St. in Plainfield other than the 10 a.m. parade on Saturday, which will begin and end at Plainfield Middle School.

Spanning several days and two weekends, the Avon Heritage Festival will celebrate its 16th year. Kicking off Sept. 20, the Avon-Washington Township Library will host a free event with food, fun and entertainment from 11 a.m.-4 p.m. There will also be a free concert from 5-7 p.m. at Avon Town Hall Park. Thursday and Friday you can enjoy the Avon High School Band, a talent show and a cook off hosted by Boy Scout Troop 392. Then Saturday, Sept. 27 will feature a parade and a day of fun at Avon Washington Township Park, 115 S. County Road 575 East in Avon, with food, games, entertainment and fireworks.
Stretching over two weekends, Oct. 4-5 and 11-12, Beasley's Orchard will once again host their popular Heartland Apple Festival. Highlights include hay rides to the pumpkin patch, a corn maze, live entertainment, local food and craft vendors, and of course fresh-pressed apple cider. You will not want to miss this fall Hendricks County tradition.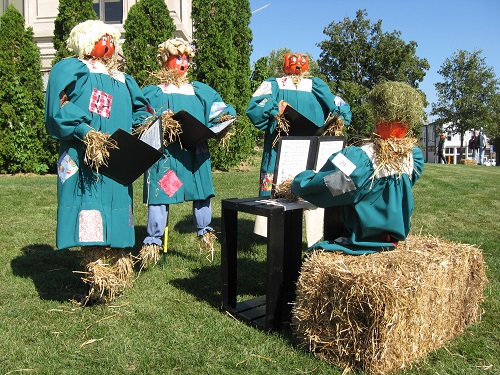 Once again the scarecrows will descend upon the square in Danville the first Saturday in October. We love this annual event. The creativity is truly incredible as businesses and individuals compete for best scarecrow. Stop by and vote for the People's Choice award. The festival runs from noon-3 p.m., Oct. 4, but scarecrows will be on display for an additional few weeks. So, even if you can't get there on Oct. 4, be sure to check them out sometime in October.

The historic Royal Theater on the square in Danville will host the 4th annual Indiana Short Film Festival. Featuring short films from every genre produced by filmmakers from all over the world, this is a festival that continues to grow in popularity each year.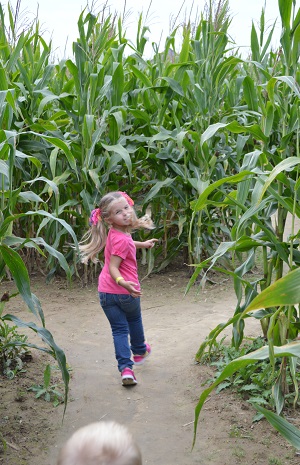 This new little farm could become the next great fall tradition in Hendricks County. Hogan Farms features a hayride, pumpkin patch, corn maze and petting zoo. Kicking off the fall season Sept. 20 through the end of October, be sure to make Hogan Farms a stop on your fall tour.
Open every Friday, Saturday and Sunday Sept. 19 through Oct. 31, head on out and weave your way through the corn maze. Stay tuned right here on the Hendricks County Insider for the big reveal. What will the maze look like this year?
How about something a little different this year? McCloud Nature Park will open their annual Prairie Maze Sept. 13 through the end of October. Come on out and test your way-finding skills in this 40-acre puzzle on the prairie. 
This fall is looking promising in Hendricks County. Be sure to take some time out and savor the season.