Even before moving to Hendricks County, I started visiting Beasley's Orchard in the fall for their Heartland Apple Festival. It's a place with lots of memories for me -- visiting with my mom and her sisters, visiting with just my aunt and now visiting with my own children. 
The Heartland Apple Festival annually occurs over the first two weekends in October. It'll take place on Sept. 30- Oct 1 and October 7-8 this year. As they celebrate their 37th annual event, the festival keeps getting bigger and better. It's a great place to bring friends and families. There are tons of activities, great food and u-pick apples and pumpkins.
If you haven't been yet, this is a great tradition to start! And if you have been, this is a great year to continue to make more sweet memories!
Pumpkins and U-Pick Apples
We go to Beasley's for all of their u-pick produce throughout the year but there's something special about apples and pumpkins. It's the start of fall weather as well as the start of all the holiday traditions.
And there's something extra cute about little kids picking giant produce!
It's also a short moment where we get to teach and appreciate the effort that goes into the food we eat. Farmers work throughout the year to have the produce ready at the right time. And we usually end up with more than we can snack on, so we continue the family traditions at home by making apple pie, apple tarts, applesauce and more. 
Bonus Tip: Apple picking is a great time to capture some cute fall pictures! 
Family Activities & Entertainment 
The general admission tickets for the Heartland Apple Festival includes access to all the activities. You'll be able to enjoy the corn maze, shoot an apple cannon, take a hayride to the pumpkin patch and more! 
The activities offer visitors of all ages something to enjoy. Our young kids have always enjoyed climbing on hay mountain and jumping on the giant jumping pillow. It makes them look, and probably feel, like they can touch the sky! 
During the Heartland Apple Festival weekends, there are craft vendors for shopping for the upcoming holiday seasons or to treat yourself to a new item. 
Beasley's keeps the activities open throughout the week. They're available every day from Sept. 16 through Oct. 31. In previous years, I've found the weekdays to be less busy then on the weekends, but both visits have been fun.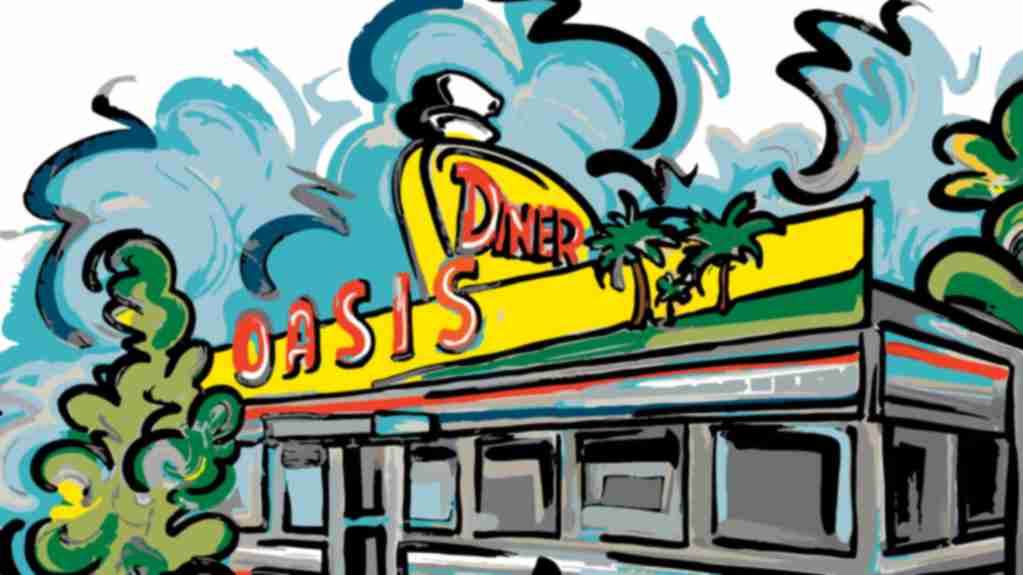 Free Visitor Guide!
Get your insider guide to all things Hendricks County by ordering a FREE Visitor Guide.
Food 
Like most festivals, the Heartland Apple Festival has a variety of delicious food. Obviously apples are on the menu. I had my first-ever fried biscuits and apple butter at Beasley's years ago and not being a native to the Hoosier state, I didn't realize what I had been missing. They're so good!
Besides the food vendors like food trucks with tasty food and other delights to keep you fueled up throughout the day, Beasley's also offers food and produce inside their market .
Apple cider slushies, hot apple cider...all of it!  And with Indiana weather, you may need a hot cider when you arrive in the morning and a apple cider slushy by the afternoon. You can also buy apple cider or their hard apple cider to take home. 
Their market also has produce and baked goods. I usually grab a jar or two of their apple butter for home. And our kids love the variety of honey sticks. 
Pricing & Details 
General admission for the Heartland Apple Festival is $14 on weekends and $10 on weekdays, but you can get a discount if you order ahead of time on their website. Kids 2 and under are free!
With your general admission ticket, you'll be able to enjoy the hayride to the pumpkin patch, five shots each at the apple cannons and access to the corn maze and barnyard bonanza.
There is a $5 parking fee on Heartland Apple Festival weekends. 
There are usually plenty of picnic tables spread throughout, portable restrooms and handwashing stations as well. I would recommend wearing boots if it's recently rained, and you plan on going in the corn maze or picking apples.
I also recommend taking pictures -- there are tons of beautiful natural backgrounds for great photos! And if this does become a new tradition for you, you'll have pictures to look back on and see how much things have changed year to year! 
Besides the Heartland Apple Festival, Beasley's has other fall festivals throughout the weekends in September and October. They include: 
Opening Weekend: Sept. 16-17
Hometown Heroes: Sept. 23-24 *Free admission for first responders and 50% off for their immediate family members. 
Heartland Apple Festival: Sept. 30 - Oct 1 and Oct. 7-8
Dog Daze at the Maze: Oct. 14-15
Halloweekend: Oct. 21-22
Halloween Weekend: Oct. 28-29
For more information about Beasley's fall festivals and activities, click here.