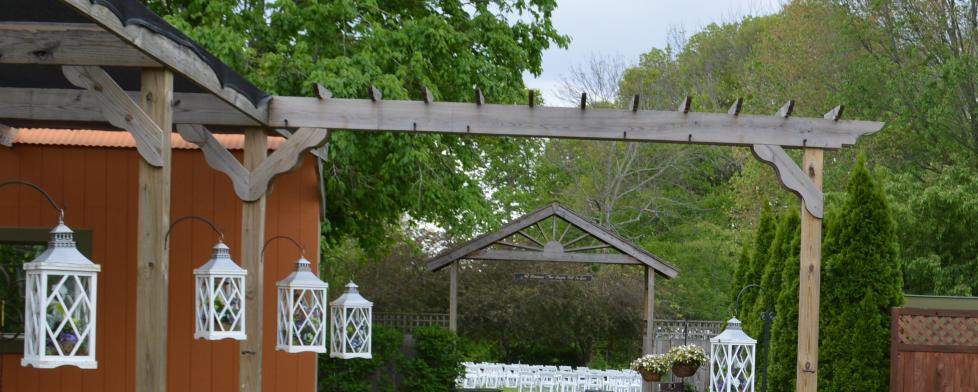 Editor's Note: This is the second in a series of posts getting a local groom's perspective as he and his bride prepare for their big day. Jack Helton and his fiancee, Taylor, are an example of how Visit Hendricks County can help future brides and grooms prepare for their big day with free resources many people may not even realize exist such as help with lodging and entertaining out-of-town guests as well as a bridal guide filled with local florists, photographers, caterers and more.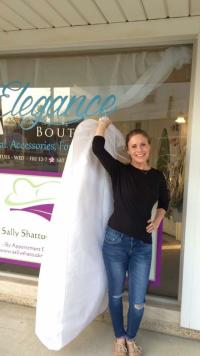 After my fiancee, Taylor, said yes to the big question, the planning began. It didn't take long to create a very important "To Do List." Although the list felt endless, Visit Hendricks County was a great resource to use throughout the planning process.
Very early in the planning, Taylor came across a Visit Hendricks County Bridal Guide, which listed numerous bridal venues and vendors in the area. Being natives of Hendricks and Morgan counties, Taylor and I loved the idea of having a wedding so close to home.
After she saw pictures of Avon Gardens, Taylor knew she had to check it out. Although the idea of an outdoor wedding made us nervous, the beauty and amazing staff at the gardens won us over.
In total, Taylor and I looked at five venues, but researched and contacted over 15. However, nothing compared to the feeling we both experienced when walking through Avon Gardens. With that, the date was set to be held at Avon Gardens on July 23, 2016.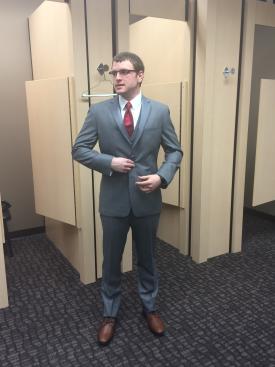 Following the venue search, Taylor began dress shopping. Although I was not a part of this, I can say with confidence that she had an amazing experience at Elegance Boutique in Pittsboro. According to my fiancee, Linda Brothers, the owner, has been so helpful; whether it was with her wedding gown, jewelry, veil or hair piece, Linda had it all.
As for me, I was in charge of picking out the men's attire. This was one of the few responsibilities that I've gotten to take the lead on. For this, we looked at three tux stores, all in Hendricks County. After looking at Joseph A. Bank, Men's Warehouse and Louie's Tux Shop, we decided on a grey tux from Louie's Tux Shop in Avon.
Ultimately, all three stores were great and offered a number of perks. Realistically, the decision came down to what style I liked best, which I found there. The staff at Louie's Tux Shop went above and beyond to accommodate for my groomsmen and me.
The planning for our wedding has been a mix of excitement and challenges, but has ultimately been a great experience. Taylor and I can't wait for our big day, and we highly recommend utilizing the help of Visit Hendricks County and all the services offered in Hendricks County. You won't be disappointed.