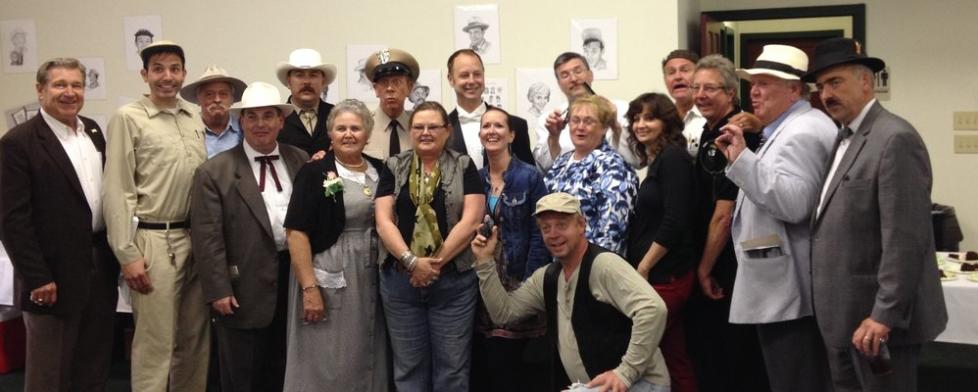 Last year marked the inaugural Mayberry in the Midwest Festival in downtown Danville. An estimated 4,000 people descended upon Danville and our little town turned Mayberry if just for the weekend. With tribute artists, vendors, music and food, fun was had by all who attended.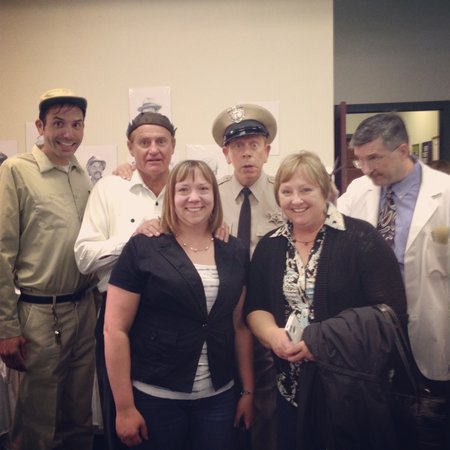 I was privileged to be able to attend the Meet & Greet VIP Party last year. It was the highlight of my Mayberry weekend. And this year's party promises to be even better. The best news is I have a couple of free tickets to give away to one lucky reader, but more on that in a moment.
With a change in location, this exclusive party will take place in the historic Hendricks County Courthouse Rotunda. Beautifully restored, this backdrop provides the perfect setting for an intimate evening of laughs and fun.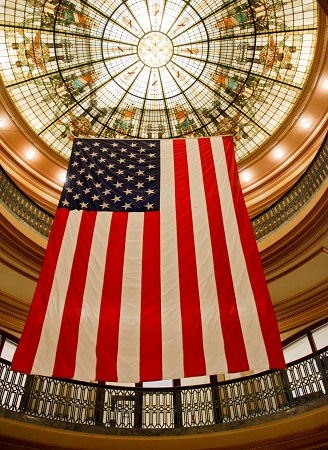 As you dine on specialty food provided by local eateries throughout the evening, you will get up close and personal with some of the actors and actresses from the iconic television show we all know and love. You will be able to meet Maggie Peterson who played Charlene Darling and Rodney Dillard, one of the Darling boys. Karen Knotts, Don Knotts' daughter, will also be in attendance.
In addition, the nationally recognized and talented Tribute Artists will also be a highlight of your evening. Always in character, do not be surprised if you receive a haircut from Floyd the Barber or if Ernest T. Bass tries to throw a rock at you.
Gomer Pyle and Goober will make you think you are right in the middle of an episode of The Andy Griffith Show. And The Mayberry Deputy will have you wondering if Don Knotts himself has entered the room. You can also expect to see Otis Campbell, Howard Sprague and Briscoe Darling.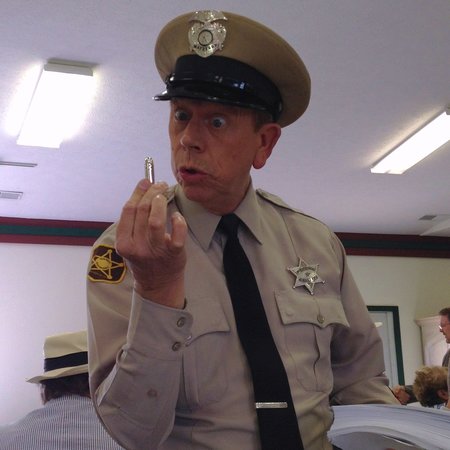 If only for the evening, you will be whisked away into Mayberry. Surrounded by fans and special guests from all over the country, this will be an evening you will never forget.
Not only will you be treated to great food and fun, but there will also be a special performance from the Stampede String Band making it well worth the added cost and a great primer to what you will see the rest of the weekend.
The Mayberry in the Midwest Meet & Greet VIP Party will be from 6-9 p.m. May 15. Tickets are $25 per person, but there are a limited number available for this exclusive event. They also will not be selling them at the door this year, so don't wait.
I do have two complementary tickets (a $50 value!) for one lucky reader who shares who their favorite Andy Griffith Show character is and why in the comment section below. Comments must be made by noon, April 15 to be entered into the drawing.
If you want to learn more about the entire Mayberry in the Midwest festival to be held May 15-17, click here.