By now I hope you've seen it and utilized it, but just in case you haven't I wanted to make sure everyone was aware of this new resource we created to stay updated on our restaurants in Hendricks County, Indiana.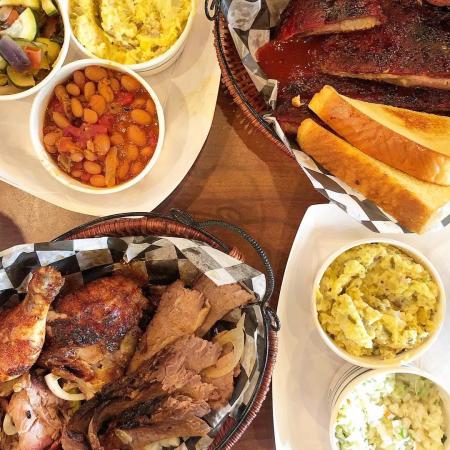 I couldn't be more proud of the work our staff has put in to pivot from our usual role of enticing visitors to come to Hendricks County into this opportunity to be a true resource for our community.
Actually, we've always been here serving our community because much of what visitors are interested in translates to what locals also love.
One interest everyone has whether you're a visitor or local is good food. And we love shining a light on our locally owned diners, cafes and other eateries.
But during this time who is open? What are their hours? Are they offering dine in? Carry out? Curbside pickup?
Our new, easy-to-read Hendricks County Restaurant Guide breaks down every non-chain restaurant by town and provides check marks in the appropriate boxes to help answer those questions.
Here's an example of the Danville portion of the Restaurant Guide: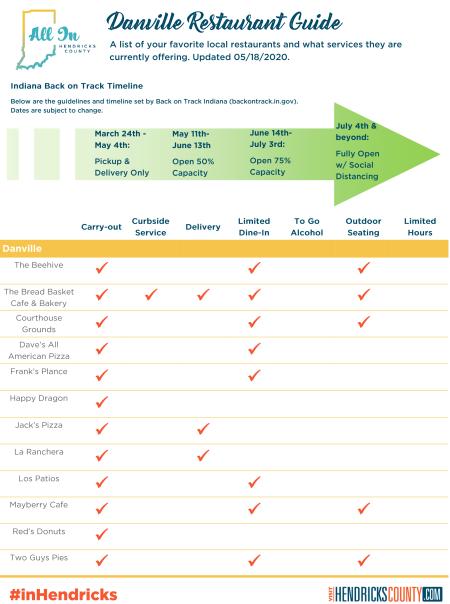 We keep this guide updated weekly and love receiving feedback from restaurant owners or patrons about changes that need to be made.
To see the entire Restaurant Guide, click the button below and feel free to provide feedback so we can keep this community resource updated.